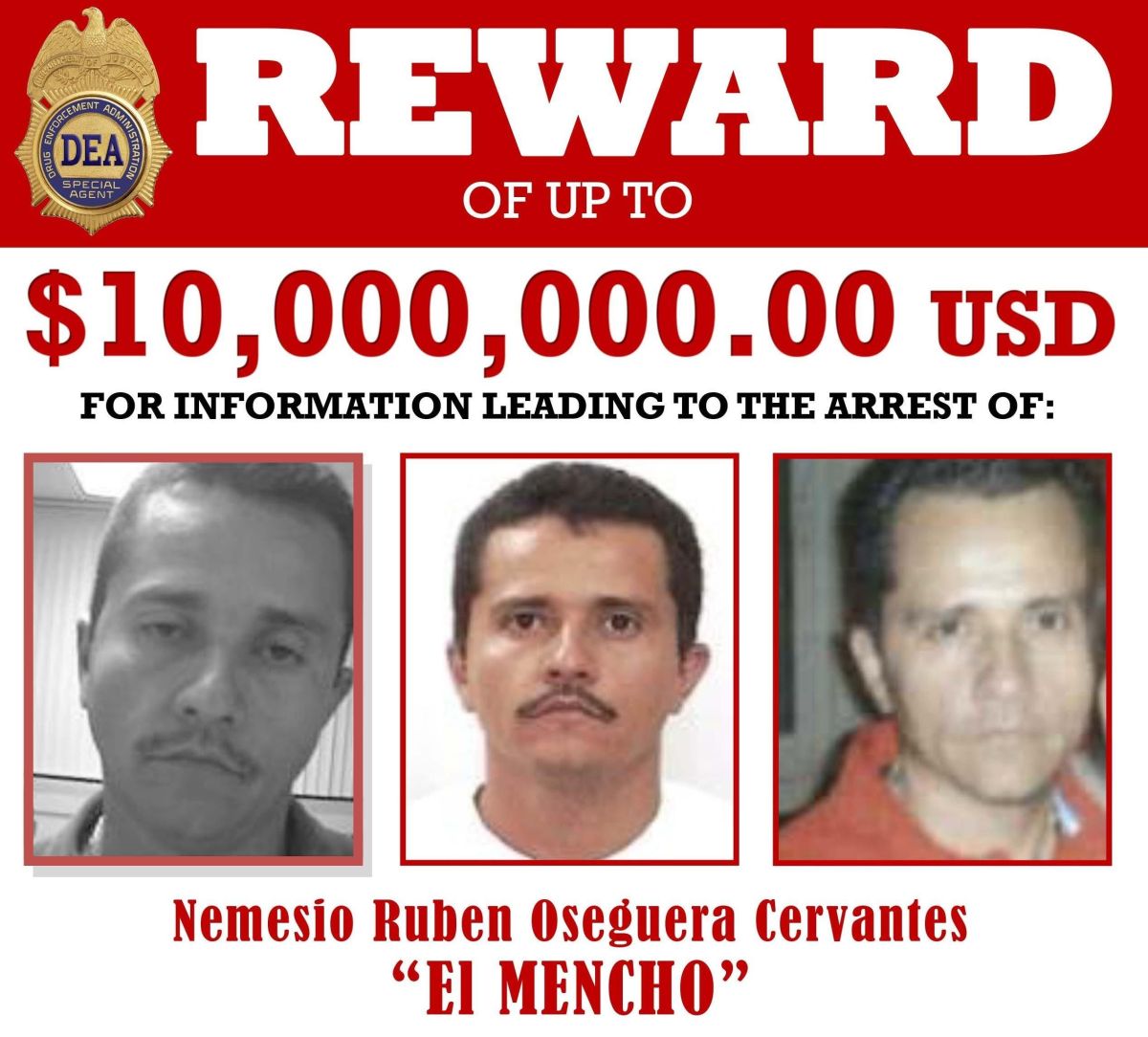 Though Nemesio Oseguera Cervantes, aka the Mencho has managed to evade the authorities, their children seem to be under a curse because two of those who were thought could inherit their power in the Jalisco New Generation Cartel (CJNG) are in custody.
Jessica Oseguera Gonzalez, aka the black, daughter of Lord of the Roosters, pleaded guilty in the United States to having financial ties with Mexican companies related to the group of drug trafficking led by his father.
Daughter of Mexican cartel #CJNG leader, "El Mencho," pleads guilty to violation of the Kingpin Act. "Today's guilty plea is a result of our commitment to disrupt & dismantle the CJNG organization," said @DEALOSANGELES Chief Bill Bodner. Read more at https://t.co/RyQFDd2Oys pic.twitter.com/Aj5tGEBxMJ

— DEA HQ (@DEAHQ) March 12, 2021
Read more: Chapito sends a message to AMLO and treacherous // VIDEO: Narcos chase people crossing the US-Mexico border// Emma, ​​La Catrina and La Cholita, dead or in jail that's how the narco women ended up// Photos of Chinese Anthrax dead in the morgue//VIDEO: Hitmen are filmed while murdering a young girl// Porn actress reveals the extreme sexual tastes of El Chapo's children
Jessica was detained in Washington, in February 2020 upon leaving his brother's detention hearing Ruben Oseguera aka the Menchito, who is accused of being one of the leaders of the Jalisco New Generation Cartel and who faces drug trafficking charges for which he can be sentenced to life imprisonment.
As for the Negra, the Justice Department reported in a statement that the 34-year-old woman with dual nationality American-Mexican, pleaded guilty to "deliberately participating in financial deals" with six Mexican companies sanctioned by Washington for providing material support to CJNG.
Today's guilty plea is the result of our relentless commitment to disrupt and dismantle all aspects of the organization. CJNG"Said Special Agent Bid Bodner of the Los Angeles Division of the Drug Enforcement Administration (DEA).
Court documents indicate that the defendant was the owner of two of the sanctioned companies, J&P Advertising SA and JJGON, as well as the director or agent of four other Mexican companies designated by Washington, Las Flores Cabanas, Mizu Sushi Lounge, Tequila Onze Black and Operadora Los Famosos. SA
According to federal authorities, the detainee continued to be the owner, agent or director of these companies after the sanctions imposed by the Government.
The sentence in this case is expected to be handed down on next June 11, and the accused faces a maximum penalty of 30 years in prison.
Since 2018, CJNG is on the list of transnational criminal organizations in Washington, specifically within the five priorities of the government federal.
You may also like:
El Kalimba, the criminal who whipped women and ended up dismembered
Hitmen hang entire family; girl among the victims // VIDEO: CJNG dismembers a woman alive
Narcos threaten doctors for coronavirus // Porn actress reveals the extreme sexual tastes of El Chapo's children
Actor who played Gohan in Dragon Ball shot to death
VIDEO: They kill a narcocorrido singer with 100 bullets; that's how his truck was
VIDEO: The last moments of the CJNG's Catrina, she had a gunshot wound to her neck



eldiariony.com
Eddie is an Australian news reporter with over 9 years in the industry and has published on Forbes and tech crunch.