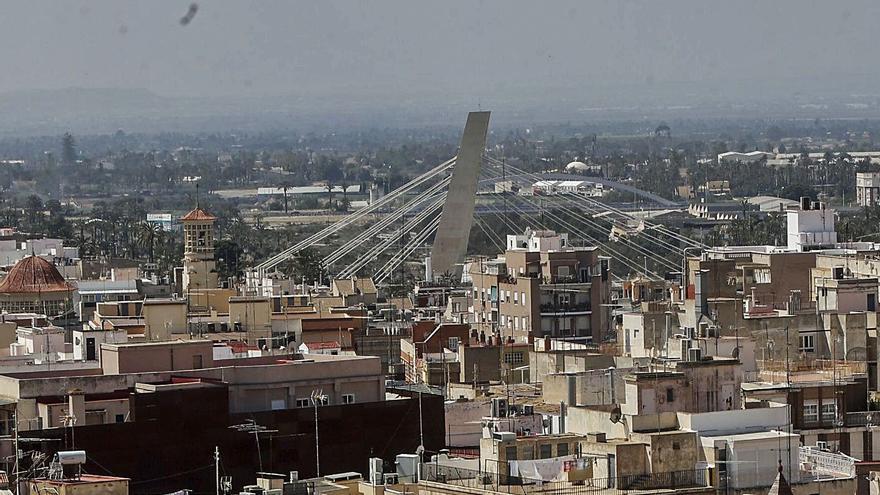 The district of The Altet It has been one of the last areas of Elche where a bank, in this case Sabadell, has decided to dismantle its historic branch and leave only one service ATM, something that has generated great discomfort among residents this summer and has even recently taken to the mayor of Elche, Carlos Gonzalez, to send a letter to managers of the entity so that they reconsider.
Almost as in the rest of the province, bank offices with customer service are disappearing and, of course, Elche is not being an exception, where, on the other hand, an increase in recreational rooms has also been noted ( from 29 we have gone to 32, according to the latest data available to the aforementioned council, which are from the 2018-2019 period), as well as a rebirth of real estate. These have grown 13% in just one year.
These are some data that emerge on the occasion of the start-up campaign, from this Monday, August 2 until November 5, of the voluntary collection period of the IBI (Real Estate Tax, urban, rustic and with special characteristics) andl IAE (Economic Activities Tax).
Regarding the urban IBI, a total of 196,664 receipts are collected. This is 694 more than in 2020. The amount of the receipts issued amounts to 57,322,483 euros, 76,984 more than last year.
As for the receipts with special characteristics, the receipts are the same: two receipts from the AP-7 toll road are issued for 4,319 euros and 18 receipts from the airport for an amount of 3,052,958 euros.
In global data, the total IBI that is expected to be collected this year, including paperback, amounts to 60,663,509 euros.
Direct debit receipts for the urban "contribution" will be charged on October 29 and those who do not have direct debits can pay by electronic banking, at SUMA offices or at ATMs. As of November 6, inclusive, receipts pending payment will have late payment interest.
With regard to the IAE, aimed at those firms whose turnover is equal to or greater than one million euros, the number of taxpayers in 2021 amounts to 2,313, 24 more than in 2020. This in money means that it is expected to collect 4,989,367 euros , which represents an increase of 64,973 euros.
Almost 270 religious buildings are exempt from paying the IBI
Schools and academies with an educational concert only have to pay 5% of the cadastral tax
Almost 270 religious buildings are exempt from paying the Real Estate Tax (IBI) in Elche. This figure has been increasing in recent years and it is a decision, whether they pay or not, which is the responsibility of the central government, that is, it exceeds the will or opinion of the local administration.
Specifically, in the past year 2020 the buildings destined for worship exempted from paying this tax in the Elche municipality amounted to 262, while the latest data held by the Elche City Council indicates that this figure has already grown to 268 in the actuality.
Above all, according to municipal sources, this amount has increased by religious congregations that are not the majority in our country, such as Pentecostal or Baptist Evangelicals, who are joining existing or declared premises or spaces in recent years. to the prayer of Muslims, Orthodox and Catholics. In Elche, those properties that are destined to schools or academies with educational agreements also enjoy a 95% exemption from IBI. In Elche there are eight centers of this type.

www.informacion.es
Eddie is an Australian news reporter with over 9 years in the industry and has published on Forbes and tech crunch.