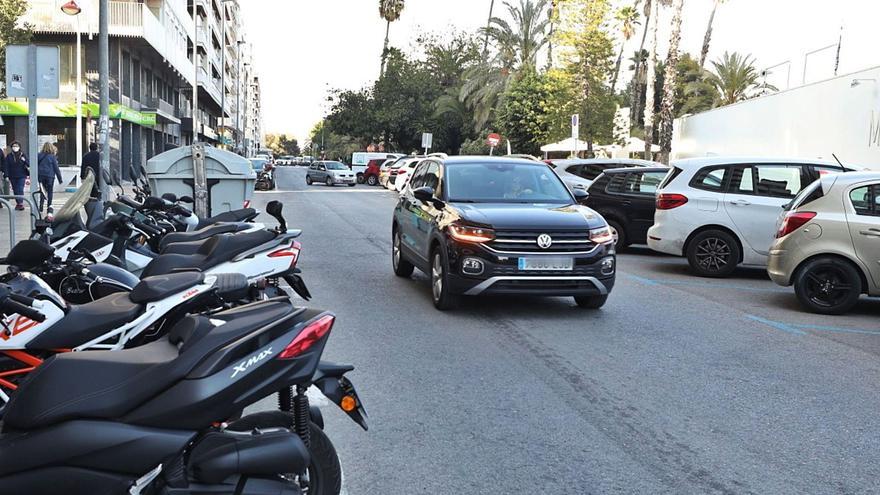 The Elche mobile park (234,000 residents) only has 50 electric vehicles Y 746 hybrids out of a total of 155.689. This figure reveals that only five out of every 1.000 vehicles use alternative energy, for which they receive bonuses in the payment of the tax. The number is very small, although it is true that in the last year the number of electric cars has almost doubled, with 20 new additions.
Regarding the vehicle fleet, in the last year the number of registered vehicles has increased by almost a thousand compared to 2020. This data does not go hand in hand with the collection, since the City Council will enter 12,662,348 euros, about 37,000 euros less than in the previous year, as Patricia Maciá, mayor of Tax Management, pointed out this Wednesday, after taking stock of the current automobile situation.
And why is it down? The trend indicates that users are choosing more to buy motorcycles and cars with less tax horsepower, which means that they have less displacement and therefore the price they pay for the tax is lower. In this case, it is noted that more than 600 passenger cars from 12 to 15.99 fiscal horses have been discharged, but there are about 1,160 new cars circulating with less displacement.
On the other hand, of the total number of registered vehicles, the number of those that would be rewarded from 50 to 75% for being electric, hybrid or with low levels of pollution has increased to 864. In the register there are three more historical vehicles (70), 147 hybrids (746) are incorporated and the number of electric vehicles practically doubles from one year to the next, reaching 50, which is an "upward trend" according to Maciá, since there are 24% more hybrids in a year, which reduces polluting emissions, and 63% more than electric ones. From the local executive they rethink that the load points can be increased if growth continues to be staggered.
Of the total of the register, 4,378 vehicles are exempt from payment as they are ambulances or urban buses, which represents a 7% more. The total number of receipts to be issued is 151,311.
"If we compare this year's data with those of the past, we find that Elche has 964 more vehicles than in 2020, 106 fewer vehicles that are exempt from paying this tax, and 1,070 more receipts," says the mayor. In the same way, it explains that the reason for lowering the collection also has to do with the fact that vehicles with a very high tax power have been deregistered, and those that have caused high tax power have a lower tax power.
On the other hand, the number of mopeds is progressively decreasing. Only in this year 108 have been withdrawn and the current park stands at 7,250, 28% less than a decade ago. However, motorcycles of up to 125 cubic centimeters and those that fall into the category between 250 and more than 1,000 cc are on the rise. 600 new motorcycles are registered, representing 26% more than in 2011. Despite the increase, motorcycles only account for 15% of total vehicles, while 76.6% are passenger cars, with 396 more than in 2020
Payment of fords
Patricia Macià announces that this Thursday, March 25, the voluntary period for the payment of vehicle tax and the ford rate begins. The period will be extended 14 days more than usual and will close on June 14. 4,520 ford receipts are registered, of which 1.2 million are collected. The charge for direct debit receipts will be on June 7 and as a novelty this year, SUMA will not send notices of direct debit receipts by postal mail while it will be done electronically.
IFA saves 50% of the IBI and 300 people have applied for a grant
The Alicantina Fair Institution (IFA) will have a 50% discount on the receipt of the Real Estate Tax in this year, as approved in the last Treasury commission, and after the IFA management requested it in the past. January 21st. This was announced this Wednesday by the mayor of Tax Management, Patricia Maciá. In line, the councilor points out that to date a total of 300 applications have been submitted for aid to the payment of the IBI. However, those interested have until May 31st to present their applications at OMAC, at the Aid Processing Office or through the electronic office.

www.informacion.es
Eddie is an Australian news reporter with over 9 years in the industry and has published on Forbes and tech crunch.