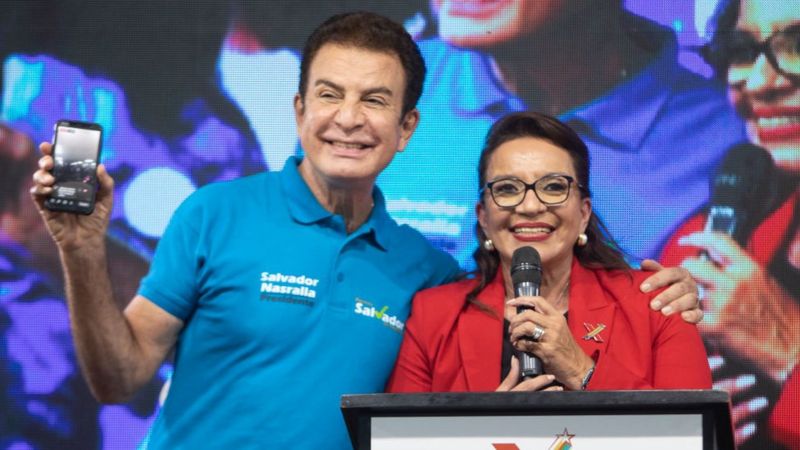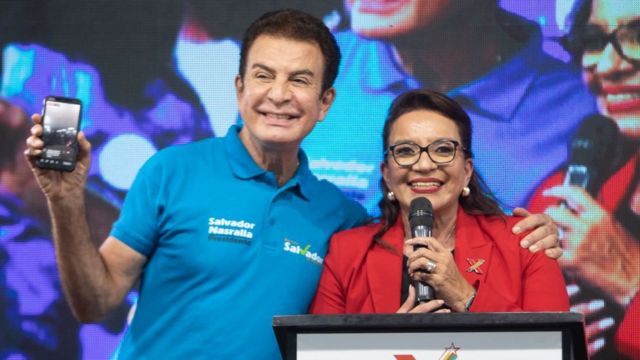 Nasry Asfura, candidate for the presidency of Honduras by the ruling National Party, acknowledged on Tuesday the defeat in the presidential elections last Sunday.
The early results had given left-wing candidate Xiomara Castro a wide lead over Asfura, but the vote count slowed Sunday night, creating uncertainty.
The uncertainty began to clear when, in a statement, the National Party said it will work with the incoming government to build "a better Honduras".
For their part, local media published photos of the two candidates chatting amicably, announcing that Nasry Asfura had congratulated Castro personally.
The National Electoral Council has yet to formally declare a winner and the vote count continues.
The victory of Castro, of the Partido Libertad y Refundación, will return the left to power for the first time since her husband, Manuel Zelaya, was revoked from his mandate in a coup 12 years ago.
"President-elect"
"Today I met with Xiomara and her entire family. I went to her house to personally congratulate her," candidate Asfura said in a video published on Tuesday. "Now I want to say it publicly, that I congratulate her on her triumph as president-elect."
In the partial results, Castro accumulated almost 20 points over Asfura. With just over 52% of the votes counted, on Tuesday afternoon the former first lady had 53.5% of the vote compared to 34% for Asfura, according to the news agency. Reuters.
In third place, Yani Rosenthal, presidential candidate of the Liberal Party (opposition) with 168,543 votes (9.2%), according to the electoral body's figures.
Castro posted on Twitter a photograph of his meeting with Nasry Asfura in which he thanked him and promised that Honduras will return to "democratic order."
If declared as the new elected president of Honduras, for which the CNE has until December 28, Castro will become the first woman to preside over the Central American country.
His victory will also end the controversial term of President Juan Orlando Hernández of the National Party, which has been marked by scandals and accusations of corruption.
Reactions
US Secretary of State Antony Blinken congratulated Xiomara Castro in a tweet.
"The Honduran people exercised their power to vote for some free and fair elections. We congratulate them and President-elect Xiomara Castro and look forward to working together to strengthen democratic institutions, also promote economic growth and fight corruption. "
For his part, the head of the Electoral Observation Mission of the Organization of American States (EOM / OAS), Luis Guillermo Solís, described Sunday's elections as "good news" for Central America, in an interview with the news agency Efe, and highlighted the "political and civic maturity" of Hondurans when they went out to vote calmly, with the participation of many young people.
Now you can receive notifications from BBC Mundo. Download our app and activate them so you don't miss our best content.

www.bbc.com
Eddie is an Australian news reporter with over 9 years in the industry and has published on Forbes and tech crunch.