Elena Ferrante, the best-selling pseudonymous Italian author behind My Brilliant Friend, has named her 40 favorite books by female authors from around the world, with Toni Morrison, Sally Rooney and Zadie Smith making the cut.
The author, whose quartet of Neapolitan novels has sold 13 million copies worldwide, has published her list on Bookshop.org, the online store that recently launched in the UK and offers a share of sales to independent booksellers. . Ferrante's UK publisher, Europa Editions, is returning its 10% sales commission from Ferrante's listing to Bookshop.org so that it can be shared among the 300 independent booksellers that have registered with the site so far.
Ferrante described her choices as united by the theme of "stories of women with two feet, and sometimes one, in the 20th century." All the books are available in English, but they cover the whole world: from Japan to Nigeria, from India to Brazil.
The list includes Pulitzer winners: Toni Morrison's Beloved, Elizabeth Strout's Olive Kitteridge, and Jhumpa Lahiri's Interpreter of Maladies, and Booker winners like Margaret Atwood's The Blind Assassin and Arundhati Roy's The God of Small Things. It also includes several Italian bestsellers: Elsa Morante's Arturo's Island, first published in 1957, about a boy who comes of age on the Neapolitan island of Procida; Michela Murgia Finder, following a girl adopted by a secret woman from Sardinia; The Anna Maria Ortese Evening Descends Upon the Hills collection of stories; Natalia Ginzburg's Family Lexicon, a memoir novel first published in 1963 and translated into English in 2018; and A Returned Girl by Donatella Di Pietrantonio, about an orphan who returns with her biological mother and a life of poverty.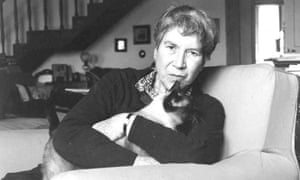 Several of the authors expressed their satisfaction at being chosen by Ferrante. Smith, whose 2000 debut White Teeth was included on the list, said: "Reading all of Ferrante slowly, in Italian, and then with obsessive speed, in English, have been two of the great reading experiences of my life. I am delighted to be included in this wonderful initiative on behalf of independent bookstores. "
American author Sheila Heti said: "It means a lot to me that she connected with my book, Motherhood. My favorite of hers is The Days of Abandonment, excruciating and perfect. "And Mieko Kawakami, the Japanese author of Breasts and Eggs, also selected by Ferrante, described her as" a writer who continually creates lives and worlds with delicate and grandiose strokes. Hearing that you have read my work, and that in some way it has touched your creative world, gives me the greatest joy and fills me with courage ".
Women's Award founder Kate Mosse said she was "delighted to see Ferrante celebrate so many exceptional books from her fellow writers; We all love to take a look at what our favorite authors love to read, what they value, and this list is great. "
The Claire Harris Bookstore of Lutyens & Rubinstein Independent Bookstore called it "a great list." "I'd gladly read my way through it, some of them again and some I'd like to try," he said. "There are authors on the list that probably wouldn't be read without someone like Ferrante paying attention to them, and she has a very good balance between famous and not so well known on this list. There is something for everyone. "
The 40 best books of Elena Ferrante for writers
Americanah by Chimamanda Ngozi Adichie (Fourth Estate)

Margaret Atwood's Blind Killer (Virago)

The Enlightenment of the Greengage Tree by Shokoofeh Azar, translated by Anonymous (Europa Editions)

Malina by Ingeborg Bachmann, translated by Philip Boehm (Penguin Classics)

A Handbook for Cleaning Women by Lucia Berlin (Picador)

Rachel Cusk (Faber) outline

The Year of Magical Thought by Joan Didion (Harper Perennial)

A Girl Returned by Donatella Di Pietrantonio, translated by Ann Goldstein (Europe)

Disoriental by Négar Djavadi, translated by Tina Kover (Europa Editions)

The Lover by Marguerite Duras, translated by Barbara Bray (Harper Perennial)

The Years by Annie Ernaux, translated by Alison Strayer (Fitzcarraldo)

Natalia Ginzburg's Family Lexicon, translated by Jenny McPhee (Daunts)

Nadine Gordimer's Conservationist (Bloomsbury)

Fates and Furies by Lauren Groff (Windmill Books)

Sheila Heti's Motherhood (Vintage)

The Piano Teacher by Elfriede Jelinek, translated by Joachim Neugroschel (Serpent's Tail)

Breasts and Eggs by Mieko Kawakami, translated by Sam Bett and David Boyd (Picador)

Illness Interpreter by Jhumpa Lahiri (Flamingo)

Doris Lessing's Fifth Child (Flamingo)

The Passion According to GH by Clarice Lispector, translated by Idra Novey (Penguin Classics)

Lost Children Archive by Valeria Luiselli (Fourth Estate)

Arturo's Island by Elsa Morante, translated by Ann Goldstein (Pushkin)

Loved by Toni Morrison (Vintage Classics)

Dear Life by Alice Munro (Vintage)

The Bell by Iris Murdoch (Vintage Classics)

Finisher by Michela Murgia, translated by Silvester Mazzarella (MacLehose Press)

Le Bal by Irene Nemirovsky, translated by Sandra Smith (Vintage)

Joyce Carol Oates' Blonde (Fourth Estate)

The Love Object: Selected Stories from Edna O'Brien (Faber)

A Good Man is Hard to Find by Flannery O'Connor (Faber)

Evening Descends Upon the Hills: Stories from Naples by Anna Maria Ortese, translated by Ann Goldstein and Jenny McPhee (Pushkin)

Gilead by Marylinne Robinson (Virago)

Sally Rooney (Faber) Normal People

The God of Small Things by Arundhati Roy (Harper Perennial)

White teeth of Zadie Smith (Penguin)

Olive Kitteridge by Elizabeth Strout (Simon & Schuster)

The Door by Magda Szabò, translated by Len Rix (Vintage Classics)

Christa Wolf's Cassandra, translated by Jan van Heurck (Daunts)

A Little Life from Hanya Yanagihara (Picador)

Memoirs of Hadrian by Marguerite Yourcenar, translated by Grace Frick (Penguin Classics)

www.theguardian.com
Digsmak is a news publisher with over 12 years of reporting experiance; and have published in many industry leading publications and news sites.