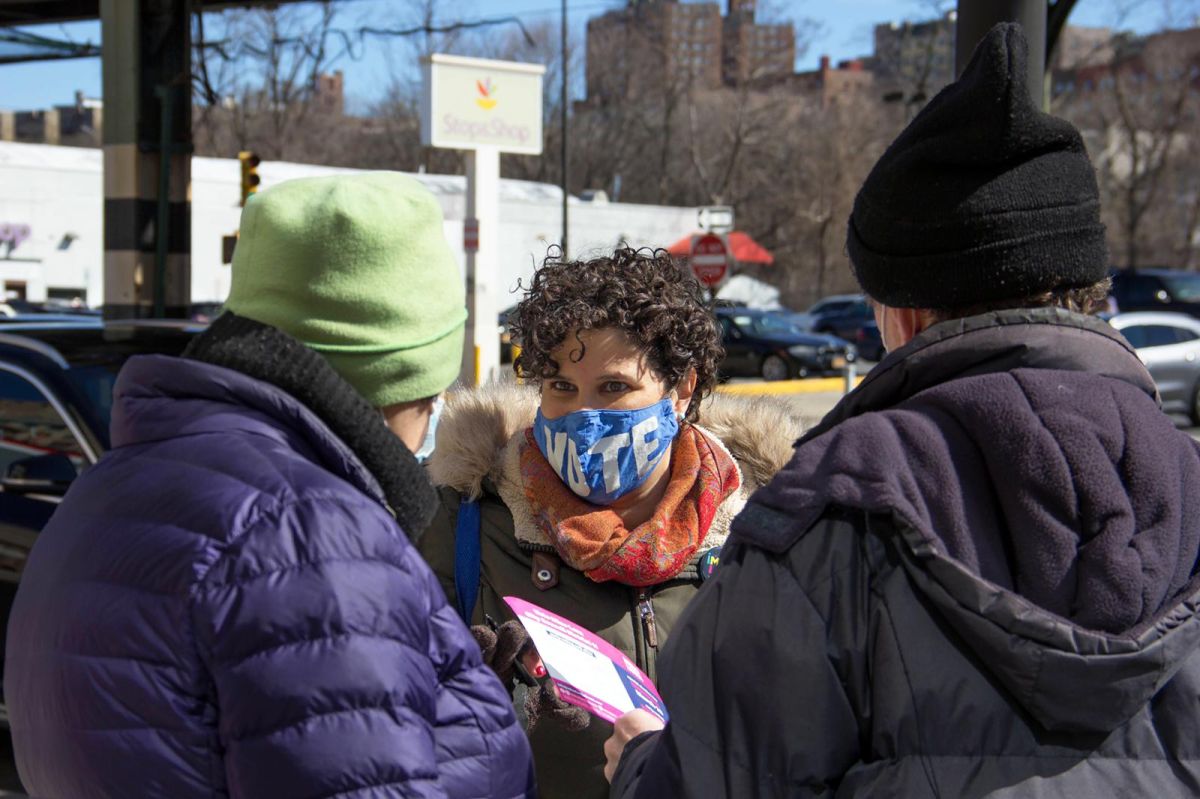 Mino Lora, artist and activist, seeks the seat for the Bronx District 11 to the City Council that was vacated by Democratic Councilor Andy Cohen
Photo: Supplied / Courtesy
In the middle of electoral calendar from the city of New York, this next Tuesday 23 March two special elections will be held to fill the empty seats of the 11th and 15th districts of the Bronx for him city ​​Council, and two Latina women, with little political experience but widely recognized in their communities, hope to make history twice. It should be noted that since last March 13 the early voting process began in these elections.
Elisa Crespo, a young activist, who works as an educational liaison in the Bronx County Presidency, and who has worked hand in hand with community organizations for access to higher education and the defense of the LGBTQIA community, hopes to become the Big Apple's first transgender legislator. For that seat he will have to face almost a dozen candidates, several of them Latino.
"I am a product of the same public institutions that we must reform, from public schools to public housing. I have experienced social disparities first hand that exist in New York City. I was raised by a single, hard-working Latino mother, who depended on Section 8 to keep a roof over my head and food on our table, despite her best efforts, "said the candidate, for District 15, who lived in shelters. .
"Time to recognize the forgotten people of The Bronx. Those who have not been able to access economic mobility and are prevented from living with dignity. We must put the City on a sustainable course that involves citizens in solutions that preserve neighborhoods and keep them healthy places to live and prosper, "added the young Latina.
District 15, which has neighborhoods like Bedford Park, Fordham, Mount Hope, Bathgate, Belmont, East Tremont, West Farms, Van Nest, Allerton y Olinville, was without representation on the Council since the councilor Ritchie Torres he won the elections to the federal Congress, a position he assumed in January.
And on the motivations that make her jump into the political arena to conquer the seat of District 11 for the Municipal Council, which left vacant the Democratic Councilmember Andy Cohen, (who was nominated for a post as Justice of the Bronx Supreme Court and started in January), the Dominican Mino Lora affirms that it moves her to make her community have the representativeness of Latinos for the first time.

"I am stepping up to represent a district that is largely working-class and people of color, where half of us are Latino and a third are immigrants. If elected on Tuesday, I would be the first Latina and immigrant to represent District 11"Said the founder of the local People's Theater Project (PTP).
Lora claims she knows the needs of her district firsthandWell, he has lived them for years.
"I understand many of the challenges that our neighbors are going through. because I have lived them in my own flesh. I am an immigrant from the Dominican Republic who created a new life in this country. I have worked in minimum wage jobs, I have lived more than a decade without health insurance and in January of this year I and my family survived COVID, "said the candidate.
"As an artist, teacher, and community organizer, getting into politics It was never part of my plan, but I've been in the fight for the rights of working families, immigrant New Yorkers and our students for years and I see how injustices keep happening over and over again, "" added Lora. "And here I am, throwing myself because I know that we must be within the government, representing our community, to make systemic change and finally create a fairer city for all ".
Council Facts About Special Elections in The Bronx

eldiariony.com
Eddie is an Australian news reporter with over 9 years in the industry and has published on Forbes and tech crunch.