Norberto Paredes
Digital Festival Colombia @ BBC World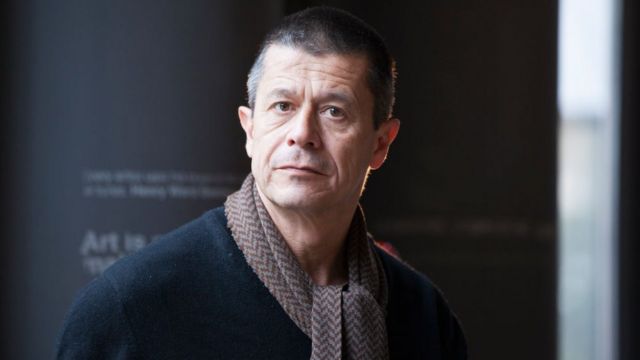 French Emmanuel Carrère is used to breaking the mold.
And that is precisely what he did with "Yoga", his latest book, which since it was published in September last year has become a bestseller.
After "The kingdom" (2014) -in which he talks about the origins of Christianity and his very brief experience as a believer-, Carrère returns to the fore with a work that, as expected from the title, talks about that activity so fashionable in our times and that he has practiced for more than 30 years, but also in a dark and depressing stage of his life.
Initially, her ambition was to write a "subtle, smiling little book" that could serve many yoga lovers.
And although (at first) he succeeds, the 400-page novel evokes traumatic experiences, such as the death of his friend and fellow journalist Bernard Maris, murdered in the attack on Charlie Hebdo magazine, and also openly recounts a harsh depressive episode that did end up in a psychiatric hospital.
The work has given much to talk about, and not only in literary circles.
In fact, she became the epicenter of a renewed battlefield in her eventful divorce from French journalist Hélène Devynck, who, in a letter published by Vanity Fair, called her ex-husband's new work a book where "the line between fiction and lies is blurred".
"Emmanuel and I are bound by a contract that requires him to obtain my consent to use me in his work. I did not consent to the text as published," Devynck wrote in late September 2020.
Shortly after, Carrère offered his own version in the Libération newspaper, assuring that he respected his ex-wife's requests and "went much further", making him read not only the lines that concerned him but the entire book, which he amended "not one, but twice".
For many, the controversy surrounding "Yoga" made the book excluded from the second selection of the coveted Goncourt award -one of the most important literary awards in France-, despite the fact that it was one of the great favorites to win the distinction.
Throughout "Yoga", the Parisian shows off his sense of humor by giving different definitions of what meditation and yoga are.
His favorite concept from the first, he says, is one that he borrows from "more rustic Zen Buddhism": "meditating is urinating when you urinate and pooping when you poop".
Carrère is one of the most prominent authors in his country. And although he used fiction to make himself known, now he stands out for the stories he writes in the first person about his life and that of others.
For many critics, with the publication in 2000 of "The adversary" – a story about a mythomaniac who killed his entire family and then tried to commit suicide, a true story that shocked France in the 90s – Carrère marked a before and after of the genre.
He adapted it and made it his own, conceiving works that include very intimate stories mixed with reportage, philosophy and historical facts, such as "A Russian novel", "Limonov" and "The kingdom".
What follows is an excerpt from the dialogue that BBC Mundo had with the award-winning author, who has been described as one of the "most interesting living writers of our time."
Why now writess soap operas non-fiction when You saw so successful with your fiction books?
This is not an ideological choice or a preference for nonfiction over fiction. In fact, it is not entirely impossible that one day he will write fiction novels again.
Let's say that from "The adversary", a book that recounts a criminal case, I entered the particular territory of non-fiction, where one faces the real and where we are much more exposed to a kind of unexpected surrealist response.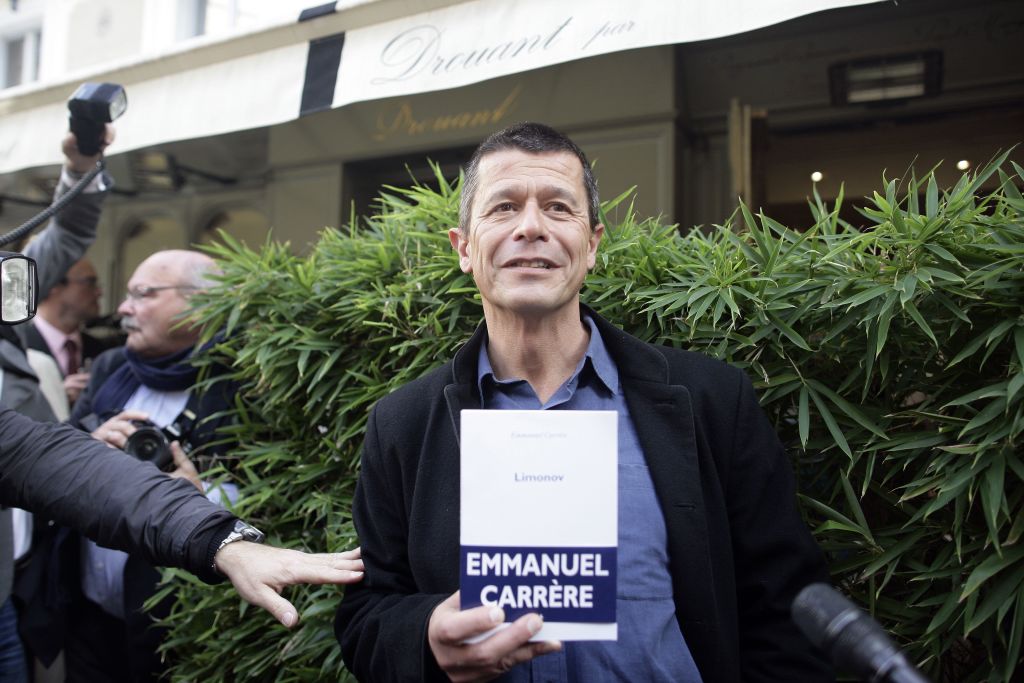 Getty
It seems more honest to tell a story that I am a part of, or whose characters I have had interactions with, than to tell it as if it were God. "
It's basically like the difference in the cinema between making a science fiction movie, with actors and a script, and shooting a documentary in which you never know what is going to happen or where it will take you.
That uncertainty, that openness to the unknown, is something that I love, with the dangers it represents.
In recent years they are also increasingly personal. ¿Why?
In a way it is related to the fact that writing stories based on real events or characters forces me to expose myself as well.
It seems more honest to me to tell a story that I am a part of, or whose characters I have had interactions with, than to tell it as if I were a god or could see things from the planet Mars.
When I do non-fiction, the interactions I can have with the characters are part of the work.
In "Yoga", you talk about your admiration for "the few men" what they know that they came to the earth only to contemplate the sky, as you friend Hervé. ¿You are one of them?
(Laughs) I'd love to, I'd love to … but I couldn't say that. No. I would say that the reason I feel on Earth is rather to try to form sentences that reflect my experience as a human being.
As well speakss of physical and mental health and appointments the concept of Freud, who said that physical health is being able to love and work. I imagine it is a concept that you ares ok but ¿what does it mean for you be in good physical and mental health? ¿How doess to try to keep it?
Absolutely, that definition of Freud is very true.
I'm not really the best person to talk about physical and mental health – in my book I talk about the massive depression I went through.
But I think that what allows one to maintain physical health, or at least stay afloat, is to be aware that all stages are transitory.
It may seem silly and banal said that way, but often within the banalities we find the truest things.
One must be aware that the stages marked by the controversy are not absolute.
It is also important to know that when you go through a moment of great pain, at some point you will overcome it.
And, in the same way, when things are going very well, it is not bad to tell yourself that the good streak is not going to last. It's not about being pessimistic, but about being realistic.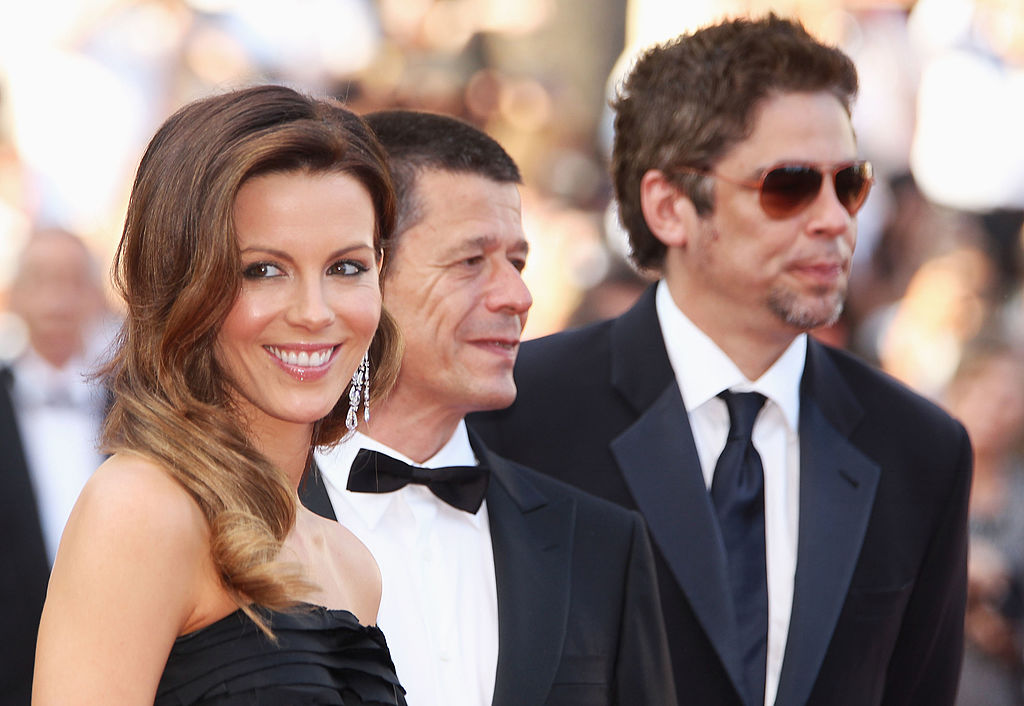 Getty
It is important to know that when you go through a moment of great pain, at some point you will overcome it. And when things are going very well, it is not wrong to tell yourself that it will not last. "
You have to accept the idea that there are cycles.
Throughout "Yoga", he also givess various definitions of meditation, ¿which you favorite?
(Laughter) There is one that I am going to quote and that is a definition that really comes from the most rustic Zen Buddhism and it is: "Meditation is urinating when you urinate and pooping when you poop."
¿Why do you like that definition so much?
It is not my paradoxical finding, it is a classic definition that means that it is something very simple and its difficulty is precisely to make it something simple.
It's just doing what you're doing while you're doing it, rather than adding layers, comments, and reasoning.
¿How have meditation and yoga helped you personally?
It is always difficult to answer that, because it is like psychoanalysis: you never know what would have happened if you had never done it.
But both meditation and yoga are very useful and everyone who practices them ends up realizing that they help a lot.
Of course, one could say the same about running and all those disciplines that are both physical and that bring physical benefits, but that also do a deep work on consciousness.
Ideally, they help you increase the area and the capacity for consciousness. They are extremely beneficial activities in many areas.
Totally. Well, there are people whose temperament does not allow them to practice them at all, but who can find other forms of meditation, which can be martial arts, for example.
I think one can even play soccer as a form of meditation.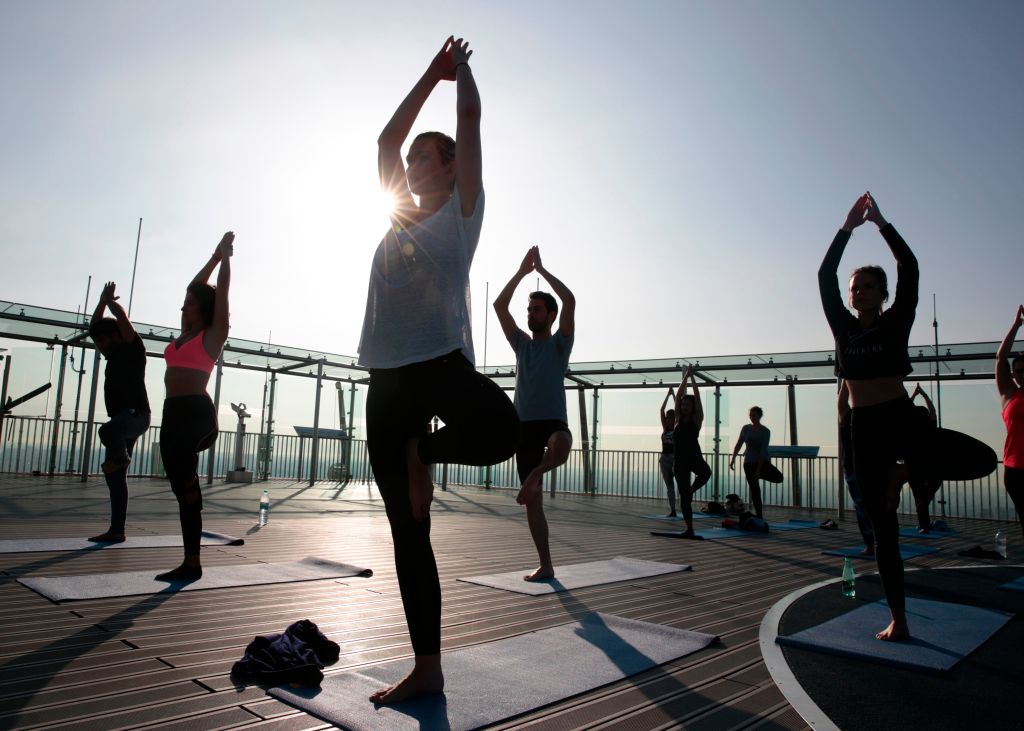 Getty
Yoga wouldn't be yoga if it weren't for everyone. "
But I believe that everyone can find what suits them best.
Yoga wouldn't be yoga if it wasn't for everyone.
¿QWhat does yoga mean to Emmanuel Carrère apart from the"beneficial gymnastics" (a type of gymnastics that does well)?
It is, above all, the "benefaisante gymnastique", in any case.
But it is also the idea that this "gymnastics" that brings physical benefits little by little can even lead to a transformation of consciousness.
And if you don't get there, at least you've exercised, which is enough.
Which are your current references? ¿In who to recognizes?
In literature? It may be very pretentious to say this, but currently there is no writer that I feel close to, who makes me say that we do a bit of the same thing.
(Pause). Wait. There is an English writer with whom I feel a certain closeness: Geoff Dyer. He writes very good things, in which he talks about himself, and about the world, with a lot of humor and a lot of wit.
¿Yes Thought to write a book about 2020? ¿What would i go on?
Yes. Forced by circumstances, I recently started a documentary-style book about a couple of streets in the neighborhood where I live in Paris. I try to describe them, to describe the people who live here.
It's kind of a journal, actually, in which, of course, I've jotted down things that I saw happen during this absolutely ghastly year that was 2020.
Remember that you can receive notifications from BBC News Mundo. Download our app and activate them so you don't miss our best content.

www.bbc.com
Eddie is an Australian news reporter with over 9 years in the industry and has published on Forbes and tech crunch.