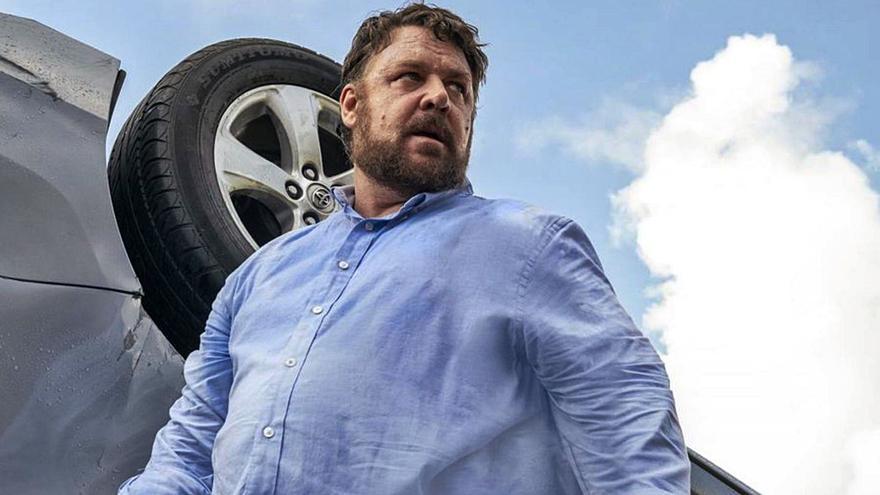 Russell Crowe in the shoes of a tough guy who should never have been bothered, a group of women who will not accept the rules stipulated for them in the 60s and a funny children's story are the premieres that hit our theaters in the first week of year.
A bad day can always get worse
Traffic jams are nondescript, frustrating places that bring out the worst in people. However, Rachel (Caren Pistorius) will make the biggest mistake of her life by losing her temper and being cheeky about the car in which an enigmatic man is not going through his prime.
Russel Crowe promises to give us another of his sublime interpretations in Wild, whose English title (Unhinged) could be translated more like Unhinged. This is undoubtedly how the characters feel, as they will be involved in a grueling chase that will sap the spirit and nerves of a Rachel who will never forget that day.
With echoes reminiscent of A Day of Fury (Joel Schumacher, 1993), this Derrick Borte film promises to give a story as animalistic as its title suggests.
It is a little original scheme, but it continues to work: a tireless pursuer who will not stop until he reaches his prey. Drink from classics, like Terminator (1984) or The Devil on Wheels (1971).
Russell Crowe symbolizes the descent into hell of a man overcome by the circumstances of life and who exemplifies in its maximum expression what Alan Moore already pointed out in The Killing Joke: "A bad day is all it takes to make the the sanest of men falls into madness. '
USA, 2020. Direction: Derrick Borte. Screenplay: Carl Ellsworth. Music: David Buckley. Photography: Brendan Galvin. Performers: Russell Crowe, Caren Pistorius, Jimmi Simpson, Gabriel Bateman, Anne Leighton, Lucy Faust, Devyn A. Tyler, Michael Papajohn, Austin P. McKenzie, Stephen Louis Grus. Duration: 91 minutes.
Time to hang up the aprons
From France comes a comedy in which Juliette Binoche shines with her own light. The Good Wife's Manual places us in a school for girls in the French countryside in the late 1960s.
Taking care of the home and submitting to conjugal duties without question is what the director fervently teaches. However, everything she believes in and her way of life will be irretrievably altered when she is widowed and ruined, and must learn to subsist on her own without the intervention of any man.
Meanwhile, the arrival of May 68 and the tremendous social, political and cultural revolution that followed in the Gallic country, will make a dent in the director and her young and nonconformist students. All of them will begin to question what they know to become liberated women.
A story of empowerment in the key of historical comedy, signed by Martin Provost.
France, 2020. Directed by: Martin Provost. Screenplay: M. Provost, Séverine Werba. Music: Grégoire Hetzel. Photography: Guillaume Schiffman. Performers: Juliette Binoche, Yolande Moreau, Noémie Lvovsky, Édouard Baer. Duration: 109 minutes.
Being 10 years old for 300
At a time when digital animation is the order of the day, the latest animation bet from France stands out, made entirely with the traditional technique in two dimensions, with a very particular nostalgic touch.
Joann Sfar directs The Little Vampire, thus adapting her own graphic novel, a cult in the neighboring country. It tells the story of Vampir, a vampire boy who dreams of doing the same thing as a normal child: having friends, going to school and having adventures. However, everything will go wrong when evil enemies endanger his existence and that of his family.
With her signature illustration style, Joann Sfar shows this story about friendship, bravery and dreams. A good proposal to see as a family and reconcile with bats, which through pandemics, have lost popularity in 2020.
France, 2020. Direction: Joann Sfar. Screenplay: Joann Sfar. Music: Olivier Daviaud. Animation film. Duration: 109 minutes.

www.informacion.es
Eddie is an Australian news reporter with over 9 years in the industry and has published on Forbes and tech crunch.