06:41
8th plus: Bangladesh 42-3 (Mahmadullah 2; Mushfiqur 19) I think Mushfiqur has an eye on Chris Jordan. He whistles two of his first ball, then passes it through the third man for four. A couple of widths, a leg goodbye, Jordan a little skewed here, and suddenly the change is gone by 12.
"Even the preferred 'English' hymn, 'And those feet of old' involves religion, which, as you say, is starting to lose popularity," says John Starbuck. "I liked Billy Connolly's idea for the theme song for The Archers, no words, just dum-de-diddely dum-de-dum, etc. Not great, exactly, but anyone can join in."
06:35
7th plus: Bangladesh 30-3 (Mahmadullah 1; Mushfiqur 11) What did I say? Outside of Rashid's third ball, Mills drops Mushfiqur (who replaces Moeen), but it's an exceptionally difficult opportunity as he launches into space at one point but can't hold.
06:33
6th plus: Bangladesh 27-3 (Mahmadullah 0; Mushfiqur 9) England on top at the end of the power play: clever bowling with their fielding as perfect as an Irish whiskey on a long winter night. He has been exceptional in this competition so far (as was Pakistan against India)
06:28
SHUTTER! Shakib c Rashid b Woakes 4 (Bangladesh 26-3)
Shakib tries to pull Woakes, but he falls on him too fast, and he can reach the limit. Rashid lunges back with his short, thin leg, jumps and grabs with both hands, a post-performance twist to increase the spin. Fantastic catch!
06:25
5th plus: Bangladesh 24-2 (Shakib 2; Mushfiqur 8) Three rebounds and over the rope, Mushfiqur throws Moeen's last ball for four at just the right time. Moeen, with a bushy beard and a shaved head, is frustrated and waves his hand to throw the ball he could have thrown.
06:22
4th over: Bangladesh 18-2 (Shakib 1; Mushfiqur 3) Morgan also gives Woakes another bite of cherry. It's not as bumpy as Moeen's second, but Mushfiqur is hit on the bottom hand by a beauty, a ball that slides off the field like a bush suddenly released.
"Speaking of Rich Tea (inferior but safer dipping cookies are available)," writes Brian Withington, "our three retired / failed guide dogs love a half moon of said cookie in the morning. At the first sign that my cup of tea arrives, each of them gets into position in advance and waits for their respective crescents to be served for the ceremony. They are duly devoured with gratitude (as are the Bangladeshi openers to Mo). "
06:17
3rd over: Bangladesh 15-2 (Shakib 0; Mushfiqur 1) The rise and rise of Moeen Ali continues! A magnificent comeback after Bangladesh got into their first over.
Updated

06:16
SHUTTER! Naim c Woakes b Moeen 5 (Bangladesh 14-2)
It dances beautifully down the floor, but it's a reckless shot that runs right at Woakes midway. Moeen is on a hat-trick!
06:14
SHUTTER! Liton c Livingstone b Moeen 9 (Bangladesh 14-1)
A heterosexual cheats on Liton who has a slug and top edges!
06:12
2nd over: Bangladesh 13-0 (Naim 4; Liton 9) Woakes is instantly more parsimonious, only three of the first. Naim rides his luck and vanishes Woakes just above Dawid Malan's grip in the middle of the wicket.
"Good morning Tanya." Good morning Brian Withington.
"Splendid performance of the national anthem of Bangladesh. It reminded me a little of Inside of you without you from the album Sergeant Pepper. The less said about our pompous dirge the better. Game in.
The problem with ours, aside from the melody, is its appeal, both the monarch and the god, not a universal winner these days.
06:06
1st half: Bangladesh 10-0 (Naim 1; Liton 9) There's a bit of an immediate turnaround for Moeen, and Liton and Naim pick up singles on the sideline before Liton gallops across the field and dispatches six in a row. The next ball is one touch wide and is drilled through the covers by 4 delicate feet. The court really looks like a dry, Rich Tea-colored ping-pong table.
06:00
It looks like Moeen Ali Will take the new ball, but first both teams and support personnel kneel.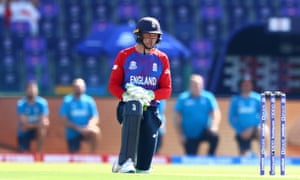 Updated

05:58
It's time for the hymns. Bangladesh happily sings to the beat of an epic. England, which suddenly seems gigantic, sings mostly from the sides of its mouth.
05:53
James Walsh, who wrote this excellent spin on Bangladesh …
… pings via email.
"Good morning Tanya!
"I was in Cardiff for the Bangladesh / England match at the 2019 World Cup, remember that? The fans in Bangladesh were magnificent, and the whole day had a magical and surreal air, a match of this great world tournament that took place in a city that barely knew it was happening, due to the ECB hiding it in Sky.
It was a bit chilly in the stands, which I suspect won't be a problem today … "
Yes, mid-30s and up …
Updated

05:50
The limits are big in Abu Dhabi, especially on one side of the ground, which should work in the spinners' favor.
Here are some statutes for you, on the probability that Moeen Ali will take the new ball again:
05:41
Equipment
England: (no change) Roy, Buttler (week), Malan, Morgan (c), Bairstow, Livingstone, Moeen, Woakes, Jordan, Rashid, Mills.
Bangladesh: Litton Kumer Das, Naim Sheikh, Shakib Al Hasan, Md Mushfiqur Rahim, MD Mahmudullah (c), Afif Hossain Dhrubo, Nurul Hasan Sohan (week), Shak Mahedi Hasan, MD Shoriful Islam, Nasum Ahmed, MD Mustafizur Rahman
05:35
Bangladesh wins the toss and hits!
Slow pace, big terrain, very hot, many spinners. "It looks like a really good wicket to hit," says Mahmudullah.
Eoin Morgan says that he is not so upset, that it is new terrain, he needs to adapt.
05:29
Preamble
Hello! It's Wednesday so England will face Bangladesh in Abu Dhabi. Unbelievably, this is the first IT20 between the two sides, in a format where making money means matching ten cents. The Bangladeshi junta is not rich enough, you say? Do not be ridiculous!
England, who beat the West Indies, are a huge favorite against a Bangladeshi team that lost to Scotland in the qualifying round-robin and then lost to Sri Lanka in their first Super 12 match.
As an afternoon game, there will be no problems for either side with the dew that hit India so hard on the field against Pakistan.
My colleague Simon Burnton is already on the ground and reports that things are somewhat subdued.
Both teams will kneel, happily avoiding the controversy yesterday when Quinton de Kock refused and missed South Africa's game against the West Indies. Much more to come out, I'm sure.
The game starts at 11 a.m. M. BST.
Updated




www.theguardian.com
George is Digismak's reported cum editor with 13 years of experience in Journalism