I it was there, you know. On the most famous cricket ground in the world on the day of England's most famous test victory. In the old Lord's press box next to the pavilion. It is true that the victory in question was not actually to Lord's: It was 200 miles away in Headingley. But we remember the most dramatic events through the prism of where we were when we heard the news.
In reality, Middlesex versus Worcestershire was a bumpy match in its own right and the young deputy cricket correspondent reported fully in The Guardian, though not as thoroughly as usual. There was a television set in the Lord's box, and from late July 20, 1981 until mid-afternoon the next day, Headingley increasingly absorbed his attention. And of the nation.
Finally England, forced to follow 227 behind Australia, and still adrift 92 when the window of the seventh-second innings fell, won the third Round of the 1981 Ashes series by 18 runs. It was all made possible by Mike Brearley's Oscar-winning directing, lead performances by Ian Botham and Bob Willis, with Graham Dilley as best supporting actor.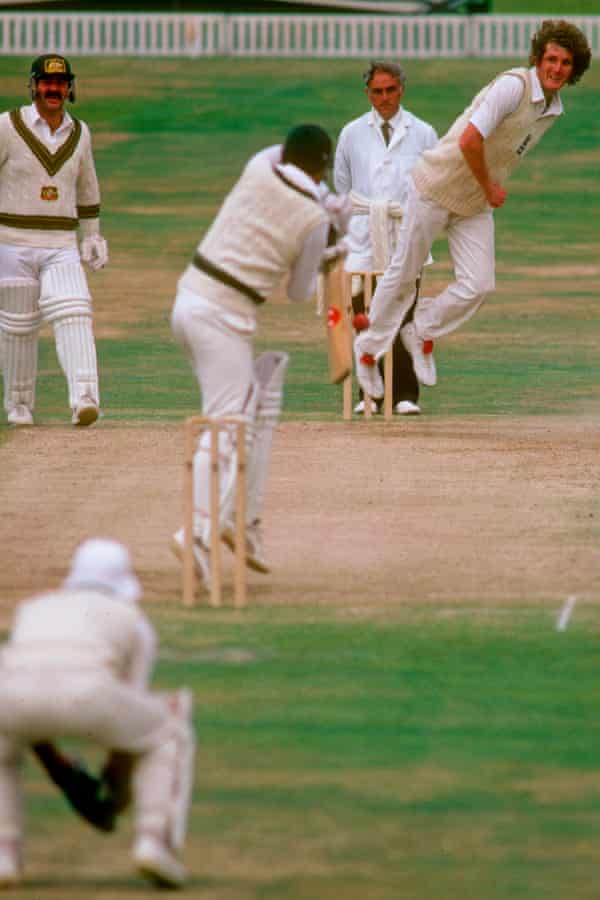 Was it the biggest test of all? Intrinsically, no. Most of the game was routine and deeply depressing for England, with only 2,000 arriving on a rainy Monday morning, day four, to watch the last rites.
But take it in context, like in level O ancient history: the events that led up to the war, the individual battles that make it up, and the events that followed. No cricket match was as important as this one. It reverberated throughout the decade and beyond. Some of those consequences were possibly bad for the winning side. World War II was like that too.
Thirteen months earlier, with no thoughtful, polite and educated varsity contenders in sight, the England selectors took a breather and made their star player Botham captain at 24, succeeding Brearley, who, at 40 , he was eager to exercise different parts of his giant brain. It was a hospital pass, as the next two sets were against the fearsome West Indies rhythm drummer.
Botham's impulsiveness, on and off the field, was one of the downsides. Worse, his own form collapsed: they passed 12 tests, four wins and eight draws (seven with England on their ass) before being called up after the second Ashes Test of 1981. He got his retaliation in first and resigned; Brearley was persuaded for the rest of the summer. The world weight against Botham, he took six wickets in the first innings and reached 50, after failing his last 21 attempts. He accomplished little. As his teammates staggered on the third day, the then-novel electronic scoreboard showed Ladbrokes' match odds: 500-1 England. It was a misjudgment worth millions in free advertising.
Botham walked to the fold on Monday afternoon at 105 for five to join Geoff's boycott.. Victory was not on anyone's mind, certainly not on Botham's, who had already left the hotel. But it played quietly for a while before Boycott came out, which wasn't in the script. Then Dilley entered No. 9 and they both entered Oh shit mode. You could simulate their partnership a thousand times, and the ones Botham later shared with Chris Old and Willis, and Botham would have been back home at any moment. But thanks to power, luck, and sheer audacity, it all worked out.
Still, the next morning Australia only needed 140 and soon it was 56 to one. But they were tattered, they weren't so sure anymore. And suddenly they ran into Willis. Cracking his knees, discarded as a spent force, he tore, eyes blazing, like Conan the Barbarian in a bad mood. Eight times 43. Incredible.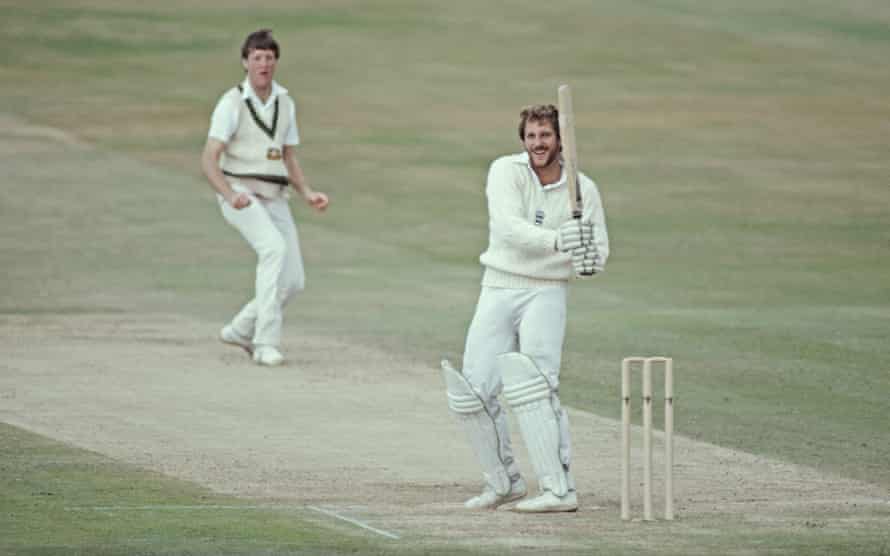 Interestingly, England as a whole couldn't shake its own bad mood. They were furious at the press for dismissing them, as if they hadn't done the same themselves. It turned out that two players had made a punt at 500-1. But it was the Australians, Dennis Lillee and Rod Marsh: 15 pounds between them. I don't think they rigged the result. But it was a terrible thing to do.
And they were punished all that summer. Botham released the sullen ties of the earth and ascended into the stratosphere. He then took five-for-one at Edgbaston to put England 2-1 up. He then scored a century, technically far superior to Headingley, to win back the Ashes.
I was also elsewhere for both of us: on the field myself (as usual without distinction), making serial field errors in parks cricket during Edgbaston; reporting from the Oval when all eyes were on Old Trafford. But wherever you were in Britain, cricket was in vogue and would remain so throughout the 1980s. Football was in eclipse: beset by vandalism and, in Heysel, Bradford and Hillsborough, avoidable tragedies. The leading English footballers were smaller than life, no match for the rich characters of cricket.
For most of that time I was the number one cricket correspondent: front-page stories abounded, many of which recorded Botham's roguish adventures. Banned for smoking marijuana, he returned in 1986 to take wickets with his first and twelfth balls to match and break Lillee's testing record of 355. "Who writes his scripts?" demanded his teammate Graham Gooch.
But England lost that series to New Zealand and harsh critics began to feel that the Bothamian belief in magic, which took hold of magic in 1981, was not a substitute for practice, application and aptitude. Botham made his last pitch in first-class cricket with his willy dangling.
You are now in the House of Lords. Funny old world. But with him, there may be one last twist. I guess you will never get a red mist and hit the Lord Speaker. But if Ladbrokes is offering, it might be worth a little kick at 500-1.

www.theguardian.com
George is Digismak's reported cum editor with 13 years of experience in Journalism