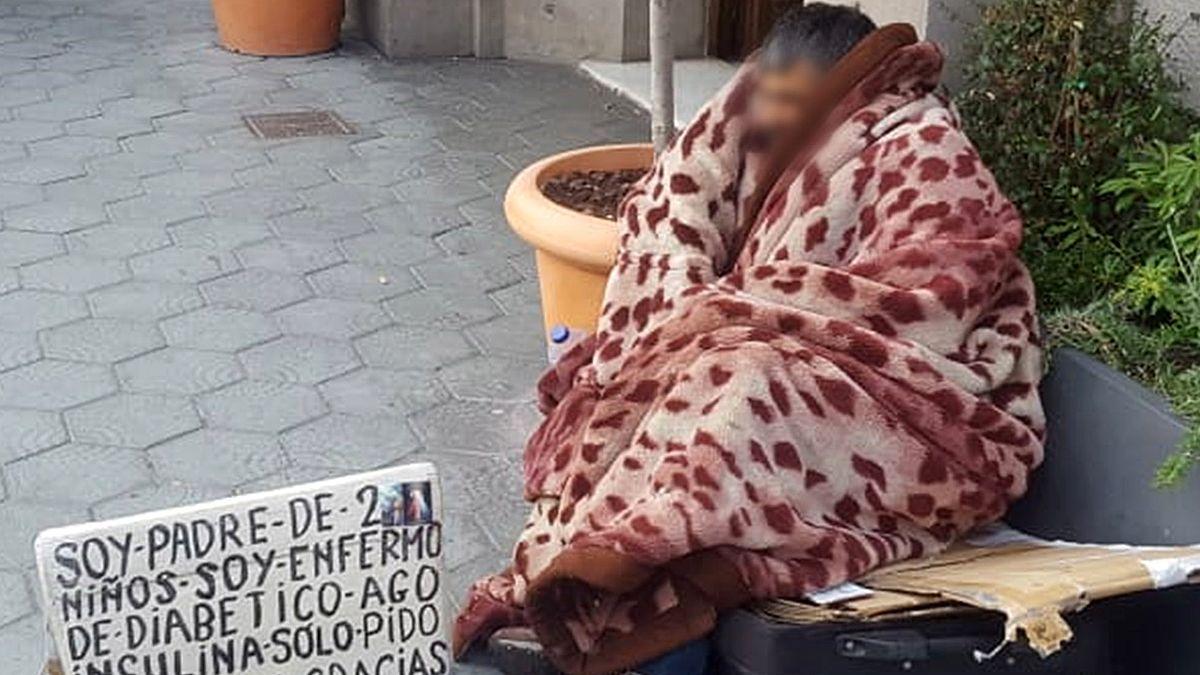 TP was born in Romania in 1945. He was 71 years old. On October 2016, when I lived in Bucharest, I was 71 years old. Widowed, no children, no job, no subsidy. Their scarce economic resources came from the help of their neighbors. I walked with crutches due to its limitations when wandering. Faced with this precariousness, their compatriots LM and VI saw the opportunity to obtain a daily income at the expense of exploit him asking for alms. They tricked him by promising him a better life and plenty of money in Barcelona. But that panacea evaporated. When he came to town They forced him to beg and to sleep on cardboard in an abandoned premises. The prosecution claims for L. M and VI 30 years in prison each for a crime of human trafficking and exploitation of begging and two for injuries. For a third defendant, RR, asks for the same penalty for similar crimes.
Defendants LM and VI traveled with TP by bus from the Romanian town of Ploiesti to Barcelona. On the way, they explained to him that they would be begging and that the profits would be shared 50%. So that he would not escape and subject him to their control, they appropriated his passport, according to the brief of the Immigration Service of the Barcelona Prosecutor's Office to which you have had access El Periódico de Catalunya. Upon arriving in Barcelona, ​​the three went to an abandoned premises, where TP slept on cardboard.
From Monday to Friday and without a break, the defendants and other unidentified Romanians took the victim to the vicinity of Gran de Gràcia street, next to the Casa Fuster hotel, even though they knew he was ill. There, they sat him on the floor with a cardboard panel where it was read that he was begging, they put a plastic cup to collect the money and they placed next to him a wheelchair that, due to lack of strength, he could not climb without help. No documentation, no water, no food, no rest and sick, TP was in that place from six or seven in the morning until 10 at night. Throughout the "painful day", the prosecution says, the defendants controlled him so that he did not leave or ask for help and from time to time one of them collected the money collected. His sustenance and nutrition depended on what the pedestrians were giving him. To relieve himself, he used a bottle or jerrycan.
Insufficient nutrition and "inadequate rest"
The public prosecution emphasizes that TP was found under "conditions of exploitation and social isolation" for six months. In "deplorable circumstances, with poor nutrition, inadequate rest, lack of hygiene, incorrect clothing and without proper health care." His state of health worsened, to such an extent that the defendants, to hide their action, did not take him to medical services when his fingers turned black from apparent gangrene and he was transferred back to Romania, where he was admitted to hospital and underwent amputation.
After a while, they ordered him to return to Barcelona. The victim accepted because they promised to fix her home in her country. The defendants again sent him to the streets to beg. During that time, he did not receive a single euro and when he suggested the idea of ​​receiving some money, the defendants answered him: Why do you want the money? After a few months, the two main defendants sold "the exploitation" of TP for 400 euros to the third defendant, RR, who subjected the indigent to the same situation. The prosecution details that from his return from Romania in June 2017 until "his rescue" on August 28, 2018, the victim's health situation was "severely compromised."
Topics

www.informacion.es
Eddie is an Australian news reporter with over 9 years in the industry and has published on Forbes and tech crunch.