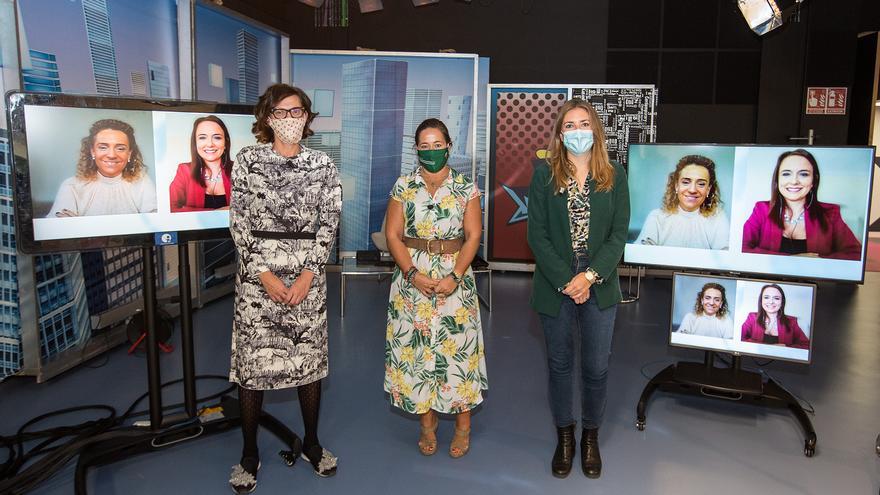 The gender equality It is not only a fundamental human right, but it is one of the essential foundations to build a peaceful, prosperous and sustainable world. And it is that, it is more than proven that empowering women and girls has a multiplier effect and helps promote economic growth and development worldwide.
Women constitute the half of the world's population and therefore half its potential. In recent years some progress has been made: more girls are in school and everytime fewer are forced into early marriage; more women are in parliamentary and leadership positions, and laws are being reformed to promote gender equality.
However, despite these achievements, there are still many injustices: discriminatory laws and social norms continue to be widespread In many countries, 1 in 3 women has experienced physical or sexual violence At some point in their lives, women continue to be underrepresented at all levels of political leadership and business power, and the gender pay gap in the world is 16%, according to the UN; which means that they receive 84% of what men earn on average, or what is the same, that for every dollar that men earn doing the same job, they only earn 77 cents.
Goal number 5
Put on end all forms of discrimination against women and girls and achieving real equality in all areas is one of the 17 Sustainable Development Goals and Goals (ODS) signed by the United Nations for its Agenda 2030 and the central point of the debate organized by INFORMATION and sponsored by Hydraqua last Tuesday, November 17, and presented by Toni Cabot, director of the Club INFORMATION and Marc Agliata, journalist and DIRCOM.
Under the ODS number 5: gender equality, five women fighting for this goal from their management positions, they were the protagonists of the round table held on the set of TV INFORMATION where some of the most pressing challenges were addressed, such as ending the discrimination, the participation full of women and equal opportunities; the pay gap or policies and laws for equality and empowerment.
They are Magda Male Alos, Head of Inclusion & Diversity de Coca-Cola European Partners Iberia; Maria Jose Rodriguez Jaume, Vice-Rector for Equality and Social Responsibility of the UA; Maria Such, director of Valencian Women's Institute; Patricia Rodriguez Barrios, general director of Elche Football Club, Y Amelia Navarro, Director of Sustainable Development and Equity Hydraqua.
Is there equality in Spain?
This was the first question posed in the debate and the response of the participants was unanimous: not yet. According to the directives, in Spain we have a legal equality, but not real. This means that women have the recognition of their rights but it is not an effective equality.
«In an area as privileged as the academic, for example, we have been fighting for years suppress these inequalities but they are still evident in terms of the presence of female professors in the teaching staff and their most direct impact, which is the salary gap ", stated the vice-rector of the UA.
However, the speakers agreed that in recent decades there have been (and are) notable progress: «It is true that 10 years ago the presence of professors was around 7% and is currently close to 30%, but we are still far from parity ", said María José Rodríguez.
The general director of Elche CF pointed out that «it is true that we are seeing progress, but when we go climbing the pyramid and we see the management positions, women do not even reach 30% ".
María Such, for her part, stressed that equality is something that has to be built, "because unfortunately it does not start from something natural." The director of the Institut de les Dones pointed out that, despite the fact that women represent 52% of the population, the structure of society does not apply de facto equality Y "There are thousands of gaps"That is why we have to work on it in all areas.
«Since 2007 we have a Equality Law what has cost to start and what It has not advanced as much as we would have liked», Indicated Amelia Navarro, who added that inequality is felt, especially in the high direction and in educational areas: «Only 23% of management positions at the IBEX 35 are held by women, and we are still underrepresented in many future careers. If we go to computer engineering, women account for less than 10% of the student body in Spain ».
To end this section, Magda Male concluded that "everything that accelerates and drives women's access to managerial positions is necessary, and what is closer to our hands to change is education ».
How to contribute to change?
The organizations of each of the event participants have a firm commitment to the fight for equality and women's rights. And it is that the change has to take place, too, from organizations.
In the case of the University of Alicante, some of the corrective measures go through a regulation so that all management teams have balanced presence of men and women; rules of prevention and performance front to situations of gender violence and sexual harassment; as well as bringing equality to the sports agendas of the institution.
From the Institut Valencià de les Dones, they work on the preparation and endorsement of equality plans and have increased resources for counseling through the creation of new 24 hour Women's Centers, a free public resource whose purpose is to offer comprehensive care to victims of physical or mental abuse, harassment, abuse, sexual assaults … and that by next year there will already be 12 centers throughout the Community.
For its part, Elche CF, whose CEO was the first female manager of a first division Spanish football club, is working to give the maximum possible prominence to its women's team with a dissemination campaign plan very similar to that of the first team. The objective? What girls and boys have female soccer players as references.
Coca-Cola European Partners, whose commitment to social causes and the environment is recognized worldwide, has in Spain, among other equality plans, large initiatives such as the «GIRA Women» program that encourages support for women entrepreneurs, in order to offer them the possibility of professional development.
Finally, Hidraqua, a company that belongs to a traditionally male sector (engineering, works …) and whose template It is formed in a 72% by men and 28% by women, has, for many years, a series of equality plans to balance the female presence in the workforce.
Hidraqua is also part of the "More women, better companies" program of the government, and one of its main objectives is increase the number of women in positions of responsibility – a percentage that already reaches 31% in the company – as well as the number of women operators.
In addition, the company has the EFR international certification from the MásFamilia Foundation through which its effort in matters of conciliation family and work life, equal opportunity policies for access to work and internships of Corporate Social Responsibility.
Culture of equality at Coca-Cola European Partners
Like the world's most famous brand, Coca-Cola European Partners celebrates diversity, inclusion and equality. This commitment is not only manifested in the advertising of their brands, but also in their daily operations.
The text advanced some initiatives such as the "GIRA Mujeres" program, but in addition, Magda Male Alos, Head of Inclusion & Diversity at Coca-Cola European Partners Iberia, emphasized the ODS event for equality in other measures such as thea creation of a solid strategic plan for inclusion, signed in 2017, to achieve that in 2025 there would be 40% of women in managerial positions.
"It is a plan very focused on gender and we are working from different areas, such as the promotion of female talent and the participation of Programs of mentoring».
It should be noted that the pay gap at CCEP it's found well below the industry average national (taking into account its industrial origin) and is "almost 0" in Portugal. But it is not the news we want to give. Our goal is gap 0, and we are working hard to achieve it, "concluded Magda Male.

www.informacion.es
Digsmak is a news publisher with over 12 years of reporting experiance; and have published in many industry leading publications and news sites.