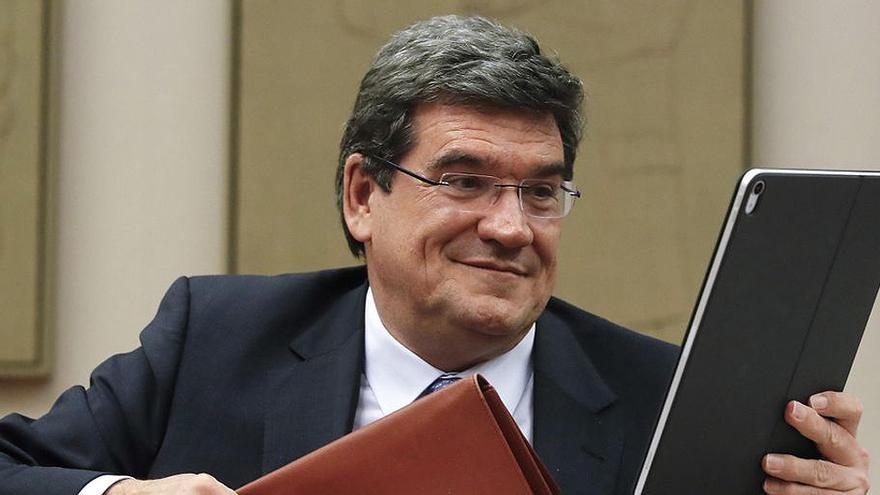 Last week Social Security launched its new plataforma [email protected], a portal from which citizens can consult their Laboral life, the benefits to which they are entitled for their accumulated contributions or carry out the formalities of high and low of a domestic worker; among others. Here Escrivá intends to go one step further and increase the accessibility of all these procedures and introduce new ones for the self-employed. "The process of registering as a freelancer is very complex and the current service is not very intuitive for users," acknowledges the Government in its internal document.
The new application, whose launch date has not yet been specified, will be a cornerstone of the deployment of the new income-based contribution system for the self-employed. This negotiation with the social agents has been going on for almost a year and is a pending issue of the previous legislature. To date, several details of the new system have emerged, which, however, has not yet been finalized. It will come into force as of 2023 and its deployment will be gradual until 2032, which will already be fully in force. And self-employed workers must contribute according to their income, ranging between 13 sections different that will trace a fork between 90 and 1,220 euros monthly fee.
The 'app' will have an important role in this last point, since from it the self-employed person will be able to enter their estimated returns per year and the application will offer you a suggested monthly fee -one of those 13 tranches- based on them. While businesses may have ups and downs, the user will be able to revisit the application to update their annual balance according to their real returns. And thus adjust your monthly fee and avoid having to pay an extra cost to the Tax agency if you have been paying less than your final income. In a semi-automatic way and without having to go to an office of the General Treasury of Social Security.
Good reception among the freelancers
Self-employed organizations, such as Upta, has welcomed the proposal of the Ministry of Social Security. "For us, it meets the requirements of modernity, digitization and simplicity. It will allow us to overcome administrative obstacles and self-manage ourselves. It is fantastic news, we hope they start it up as soon as possible, because that would mean that we would already be ready to make the leap to the system of quotation based on real income ", says the president of Upta, Eduardo Abad. This coming Thursday, October 14, there is a new meeting between Social Security and the organizations of the self-employed to continue advancing in the implementation of this application; where issues such as the guarantee of confidentiality and data protection; as well as the necessary support to withstand high amounts of traffic without the app having problems will be key issues; among other.

www.informacion.es
Eddie is an Australian news reporter with over 9 years in the industry and has published on Forbes and tech crunch.