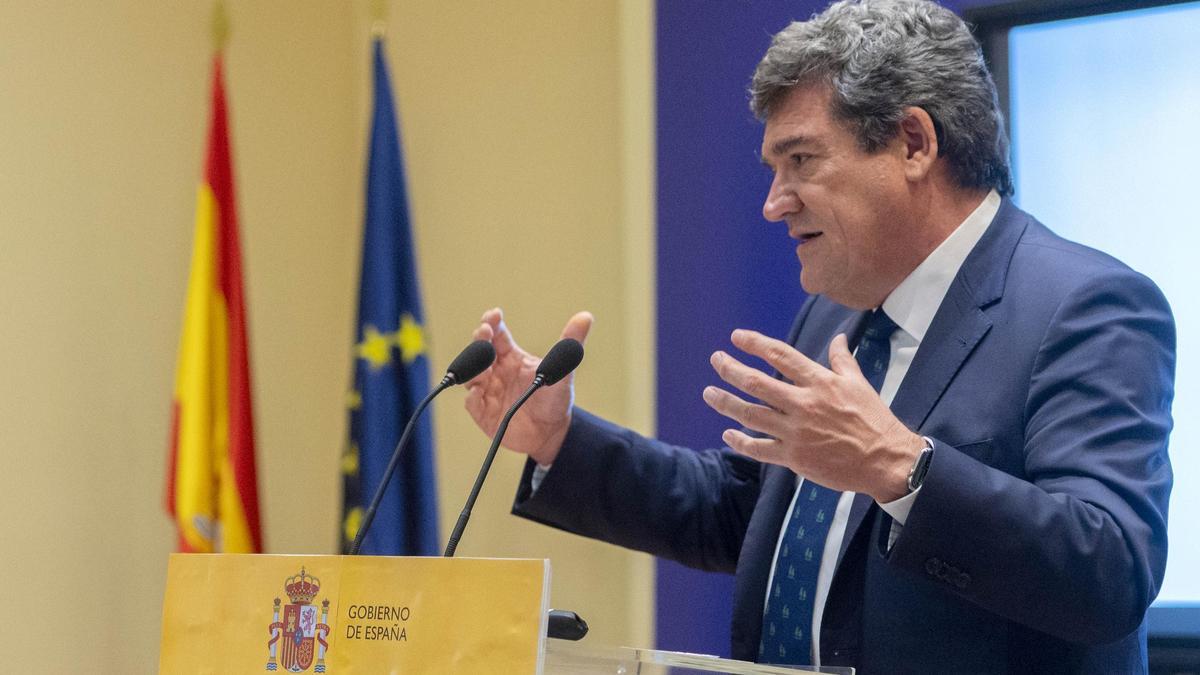 Tomorrow, the Council of Ministers will approve the royal decree that makes residence and work permits more flexible and easier for young immigrants who were once minors under guardianship and who turned 18 years old. with very difficult requirements to fulfill to obtain its regularization.
With this reform of the Immigration regulations, the Minister of Inclusion, Social Security and Migrations, José Luis Escrivá, approves the star measure of his Ministry so far in the legislature and it does so by winning the pulse of the Minister of the Interior, Fernando Grande-Marlaska, whose Cabinet had opposed the measure.
The royal decree, in fact, was expected to be approved this summer, but it had remained in stand-by after one tense meeting in August between the Secretaries of State for Migration and the Interior. From the Ministry of Marlaska, according to sources familiar with the meeting, it was considered that the new regulations could involve a "call effect." Finally, after the summer, the project took shape again until its final approval tomorrow.
The measure will benefit about 16,000 immigrants, according to calculations by the Ministry of Inclusion, Social Security and Migration. Half of them are between 18 and 23 years old and entered Spain irregularly when they were minors. After being welcomed by the autonomous communities and trained with public money, they found themselves in a kind of legal limbo when they turned 18, since they stopped being welcomed and could not work because they did not have the permits.
The reform will make it easier for them and the other 8,000 who are currently in reception centers to do so when they turn 18. And it will do so at a time when different sectors, such as construction, transport or agriculture, urgently demand labor.
The new regulation, advanced in its day by eldiario.es, lowers the requirements for obtaining residence, reduces the financial requirements to obtain it and increases the period of validity of residence permits. Right now, for example, to be able to renew the residence permit authorization – upon leaving the reception center they are given a one-year card that did not allow them to work- Former ward was required economic requirements equivalent to 400% of the Public Indicator of Multiple Effects Income (IPREM), which means more than 2,000 euros and a one-year full-time work contract.
"The current requirements are impossible to meet. How are they going to get a one-year contract with the pandemic situation we have if everything is temporary?", Denounces Michel Bustillo, delegate of the Andalusian NGO Volunteers for Other Mundo, who has been working with immigrants for years. "The new regulation is a fundamental and key tool to be able to insert them. It will prevent these kids from being left to their own devices, on the street, because they will have an instrument that they will be able to use, which is work, "he reasons.
The approval of the decree law is in fact a triumph for the third sector and the associative fabric, which had been asking for years to solve this "without sense"More than 200 entities, including Fundación Raíces, Red Acoge or Oxfam Intermón, in fact supported this change in regulation.

www.informacion.es
Eddie is an Australian news reporter with over 9 years in the industry and has published on Forbes and tech crunch.