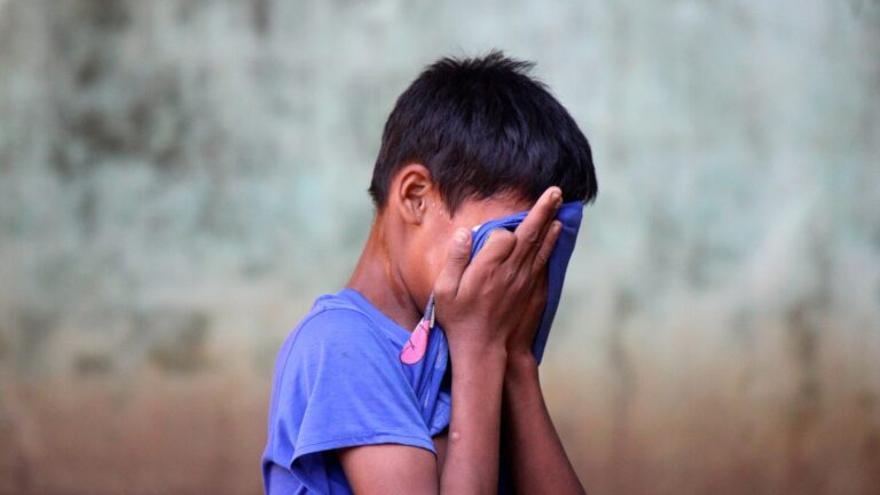 Alone. This is how i feel. This is how it must feel Mommy between the hands of the one who claims to be my dad, but as I know, as you know, he does not deserve to be called that. Neither father, nor man, nor person.
The noise I suffocate and decide to leave. I put my hands to the wall to feel safe, but all this gets inside me and moves me. It moves me so much that it changes my organs of site. I guess my heart is in my head now, that's why it's beating.
Sometimes I wish that all this happened outside, that someone else saw it. I am sure that eyes that look at the violence without being used to it they would sound the alarms and someone would do something. But everything stays inside, and inside mom and I are nobody.
The steps get closer, I close my eyes and regret it. He pulls my arm and squeezes me too hard. I'm not even sorry anymore, but Mom is crying. He turns my head sharply. He clenches my jaw angrily and forces me to stare at my mother because he knows that It hurts.
"Ethereal". I undo the word in my head because it used to be her favorite. She has her eyes fixed on mine and I force myself not to close them, to look for in her some gesture, some nuance that reminds me of what happy that we used to be. But I can't find it, I know I won't find it and I can't help wondering what day, when and in what way our smile broke. He never stopped saying "I love you" or asking for forgiveness. Before the fist came the threat, before the threat the insult, before the insult the shout, the prohibition, the "you can't", the "you don't know" … But mom knew, mom could, she used to take the reins, decisions, Mom was his, free and happy.
He still hasn't let me go arm and the indifference of the last days turns into a wave of rage when I realize that the damage is much deeper inside. So I don't even think about it, I squirm until I forcefully remove it from my arm and decide to run. I decide to go out, pick up the phone and get this over with war that we never, never deserved.
The scene turns out revolutionary. Everything used to be his, but he no longer has me. Try to go back to the forcebut the knock on the door gives way to four agents that push him against the wall seeing his hands wrapped around my throat. Two uniformed women approach me, But I'm tired and I don't need you to say anything I know very well how broken I am and how difficult it is going to be all about the ruins of my family half.
I stare at it. He is straining his jaw and his exalted veins confirm that he is realizing something that I always knew, it was never so brave.
Her. There is also in tears, but thanks me. I notice his sunken smile against my cheek and for the first time in a long time I feel safe. He squeezes me tight against his chest and I finally see it clear. I want stay here, in the arms of someone who does not want to let go of me, in the bosom of a love that does not burn, of a caress that undoes the skin and cracks the scars that are no longer mere vestiges of stories that, unfortunately, are still repeated to finally become the traces of a fight that will not return to get rid in silence.

www.informacion.es
Eddie is an Australian news reporter with over 9 years in the industry and has published on Forbes and tech crunch.