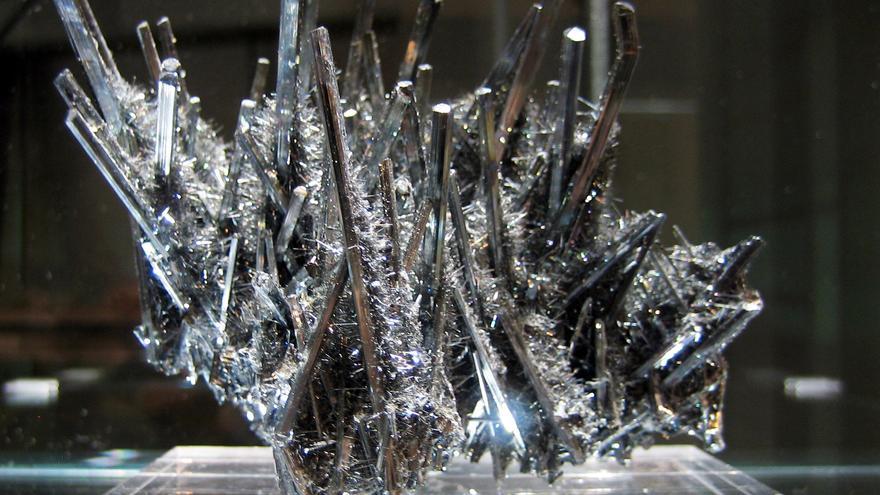 Europe has launched an international research network on quantum semiconductors which, coordinated by Spanish scientists, brings together seven European universities, two leading industrial corporations in the sector and one SME. It will train 14 doctoral students from various countries until 2024.
In December, the European Commission launched the project Quantimony, financed with 3.7 million euros provided by the Marie Skłodowska-Curie program, with the aim of promoting industrial and academic research in the field of antimony-based semiconductor materials.
With a duration of 48 months, Quantimony is coordinated by researchers from the Higher Council for Scientific Research of Spain and brings together, in addition to the CSIC, seven European universities, two leading industrial corporations in the sector and one SME.
The network is also supported by thirteen partner organizations: seven companies, three large-scale laboratories and three universities. As a whole, the consortium covers eleven countries: eight Europeans, the US, Taiwan and Brazil. In it, fourteen researchers in training of twelve nationalities will carry out their doctoral thesis through a program that ends in 2024.
Antimony as a base
The program covers all aspects of training in antimony-based semiconductor quantum technologies.
Semiconductors containing antimony show record electronic and magnetic properties in the laboratory and cover a very wide spectrum of applications.
"Quantimony will develop new materials and devices with improved electronic, optoelectronic, magnetic and photovoltaic properties thanks to the use of antimony-based semiconductor compounds," explains Benito Alén, researcher at the CSIC Institute of Micro and NanoTechnology (IMN-CNM) and coordinator of Quantimony .
high performance
Antimony is a chemical element in group V of the periodic table and allows the creation of high-performance semiconductor materials, antimonides, whose electronic mobility is much greater than that of silicon (group IV).
"These materials can detect and emit light in very wide spectral ranges, which cover practically the entire spectrum of visible and infrared light," says Alén.
"As antimony is an element with a very high atomic number, its incorporation into the crystal lattice presents several manufacturing challenges and, therefore, antimonides have not been produced on a large scale until now. In return, the electronic and magnetic properties provided by this heavy atom open the way to new quantum semiconductor applications and technologies", adds the researcher.
electronic applications
These properties will be exploited in consumer electronics in the form of more efficient active components, such as solid-state memories, lasers and detectors.
Likewise, they will be exploited in the environmental sector as components of third-generation photovoltaic panels and greenhouse gas monitoring equipment.
Finally, the development of new quantum technologies such as single-photon emitters and spin-photon interfaces for future quantum telecommunications will begin.
Material development
"Antimony-based semiconductors will play a major role in the future of the industry. Its unique properties are not being properly exploited, even though its potential uses are fascinating. The research work of these doctoral students will decisively contribute to accelerating the development of these materials so that they can be incorporated as soon as possible into consumer electronics products and thus increase innovation and leadership in the European semiconductor industry", says Alén. .
The project covers all the scientific and engineering aspects necessary for the development of new semiconductors; from the simulation of electronic, magnetic and optical properties, their manufacture and characterization, to industrial exploitation.

www.informacion.es
Eddie is an Australian news reporter with over 9 years in the industry and has published on Forbes and tech crunch.