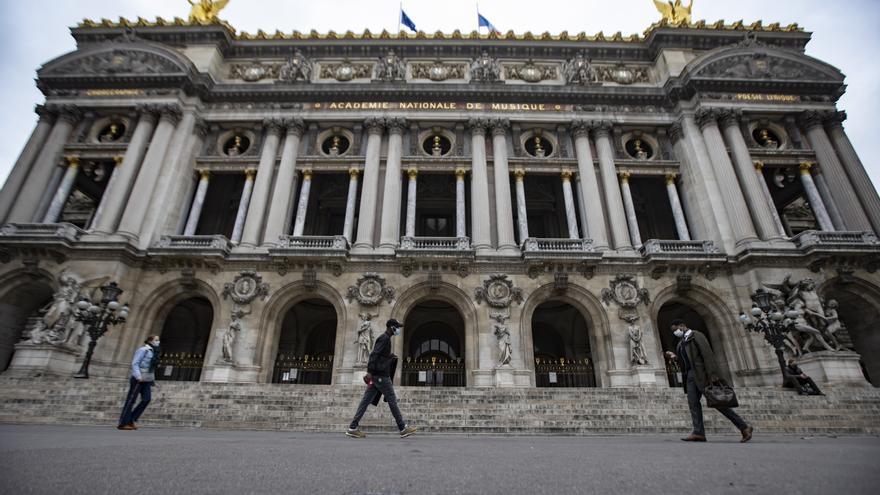 More and more countries in Europe are choosing to impose the covid certificate for many ordinary acts of social life, even when having a drink in a bar or restaurant or using a long-distance means of transport.
The French Assembly approved this Friday in first reading the bill for the mandatory use of this certificate in some social events and that also forces health personnel to be vaccinated and to all professionals who deal with vulnerable people on a daily basis. The process now goes to the Senate and the Executive of President Emmanuel Macron intends that the final approval be given during the weekend, so that its general application takes place from the beginning of August, in the middle of the holiday season.
The Executive had already imposed the health certificate since last Wednesday in cinemas, theaters and all cultural and sporting events that bring together more than 50 people. In August, if the Government's plans are fulfilled, it will also require for long-distance public transport (buses, trains, planes and boats), to have a drink in a bar or restaurant, but also to visit a hospital or a nursing home.
Italy the last to join
Italy it was the last European country to opt for the covid passport: from 6 August it will be mandatory to show the health certificate before sitting at the table in a bar or restaurant, but also if you go to a cinema, a theater, a stadium or a concert. The certificate will not be necessary to consume at the bar or on the terraces.
Prime Minister Mario Draghi pointed out that in this way "Italians can continue to have fun with the guarantee of being among people who are not contagious" and defended the decree as "a measure that gives serenity".
In Greece, to the restaurant
Since last day 16, on Greece Only people who demonstrate their covid passport can access the hotel and leisure venues who have been vaccinated or have passed the coronavirus in the last six months. Those who only present a negative test will not be able to enter.
To stop the spread of the virus, the Greek Government has made the vaccine mandatory for workers in nursing homes and health personnel, the first from mid-August, and the second in September, and it is not excluded that it will be extended this measure for teachers.
UK last it
The British Government plans to introduce in England the obligation to show the vaccination certificate in nightclubs from the end of September, when it is expected that the entire population over 18 years of age will have had the opportunity to be vaccinated.
At the moment, he only "recommends" companies or businesses that host crowds to request that health "passport" (letter or digital record of Public Health), but he warns that he could legislate in the future to impose it at large outdoor events, such as festivals, concerts, theater functions or sporting events.
In Irish pubs
The Irish Government has drawn up a law to allow bars and restaurants to serve from next Monday indoors to people who present the covid digital certificate, with which they demonstrate that they are vaccinated with the complete schedule. Those responsible for hospitality establishments will be able to verify compliance with the rules through a mobile application with a personal QR code or with the printed version of the certificate.
In Portugal, in bars
In Portugal, the worst-hit areas maintain a curfew between 11 p.m. and 5 a.m. Bars and restaurants must close at 10:30 p.m. and to access the interior it is mandatory to present a digital certificate or a negative test, although it is possible to consume on the terraces without any proof. The cultural shows also end at 10:30 pm; social events such as weddings and christenings can be held with half the capacity and outdoor sports are allowed.
In Croatia, at mass events
After registering a 35% rise in covid-19 cases in a week, especially on the Adriatic coast, Croatia decided this Friday to limit meetings in tourist regions to 15 people in private spaces, up to 50 in public spaces, and up to a thousand if attendees present a covid certificate.
In Belgium, from August 13
In Belgium, the vaccination certificate will be valid from August 13 to access events of 1,500 people or more that take place abroad. In addition, the certificate will be valid from September 1 for events that take place in closed spaces.

www.informacion.es
Eddie is an Australian news reporter with over 9 years in the industry and has published on Forbes and tech crunch.