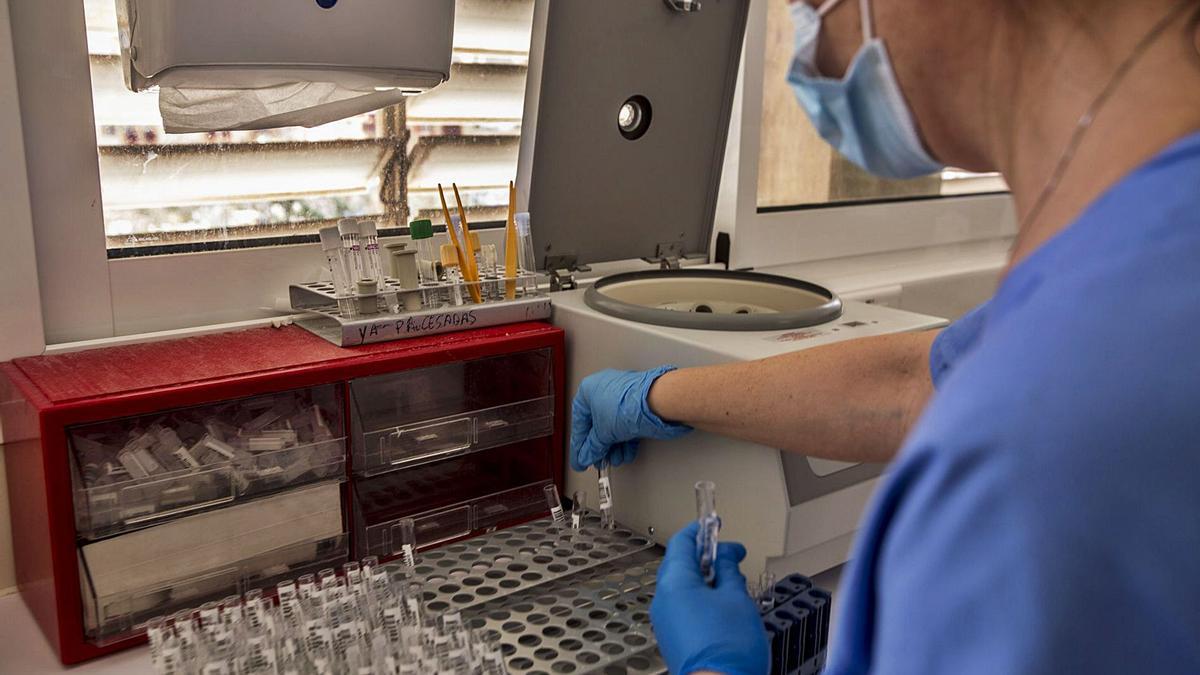 Prudent, not alarmed. This is how scientists from the Valencian Community after hearing this weekend the news of a new coronavirus mutation detected in England and that in principle would be related to a greater capacity of the virus to be transmitted. Although they do not believe that this mutation can affect the vaccines that have already begun to be distributed, experts believe that the most prudent thing is to redouble isolation measures with the United Kingdom to try to stop the infections, while not ruling out that this strain circulate already through the Valencian Community.
What has most surprised the researchers of this new variant of SARS-Cov-2 is that "it has many mutations compared to the other variants, there are 17 and that is very striking and, furthermore, they appear suddenly" Fernando Gonzalez Candelas, Professor of Genetics and researcher at the Institute of Integrative Systems Biology of the Universitat de València and Fisabio.
González Candela, whose team obtained the first complete SARS-Cov-2 genome in Spain, confirmed yesterday that this new variant, although it is associated with greater covid transmissibility, "there is no evidence that it causes a worsening or that be associated with increased lethality». Hence, the researcher calls for tranquility in the face of this new variant. "I don't think it has to be a cause of undue concern for the population."
To the Valencian researcher Iñaki ComasIt also strikes him that this new mutation has managed to impose itself on others that are in circulation. Comas' team, a researcher at the Higher Council for Scientific Research at the Institute of Biomedicine of València, discovered that the predominant variant in this second wave of the pandemic had its origin in the summer in Spain, specifically in the area of ​​Aragon, and from there it had spread rapidly across Europe. «In summer we came from confinement, with a notable decrease in the virus in circulation, so it was more logical that this new variant was imposed. Now it is more complicated because it is in competition with others ». Comas has already requested patient samples from recent weeks to see if this new variant detected in England is already circulating in our area. "It is something that could happen due to the large volume of passengers between Spain and the United Kingdom."
While England does not give more details, experts believe that the most prudent thing is to take measures to avoid an increase in cases. "The best thing is to close out of prudence until you know exactly what is happening with this variant and although there are many possibilities that it is in other countries," says Comas, who adds that closing prevents more cases from arriving. With the virus circulating for weeks, González Candelas believes that the measures regarding the closure of borders with the United Kingdom are late, "although it is better late than never." The researcher believes that the effort now has to be focused on internal measures to contain its extension.
Regarding the effects of the mutation on vaccines, call for tranquility. "A few mutations should not affect the efficacy of the vaccine," says Comas, who also recalls that vaccines can be updated to adapt to these changes in the virus and maintain their efficacy. "We do it every year with the flu." In addition, the researcher adds, "vaccines like Moderna's or Pfizer's are very easy to modify. The important thing is to have an arsenal of vaccines with different mechanisms, so that if one of them loses efficacy, have others in the chamber.
The person in charge of Microbiology of Microbiology of the General Hospital of Alicante, Juan Carlos Rodriguez, also remember that mutations in viruses "are completely normal." Changes that occur as the virus replicates, such as errors made when text is transcribed. «Most of them are not important, they are small changes and the virus acts the same. Only once in a while, by chance, some mutations can be beneficial for the virus, as in this case it is transmitted better, but it is normal.
The best tool to stop the virus
It does not seem that the new variant of the covid will affect vaccines. That is why it is important to continue sending messages to the population so that they trust these drugs. «The vaccine is the only tool that is going to get us out of this. If we want to lead a normal life and travel, this is the only way ", says Juan Carlos Rodríguez, head of the Microbiology service at the General Hospital of Alicante. Retrovirals, Rodríguez recalls, "have barely proven their effectiveness in fighting viruses. Vaccines are the most effective tools.

www.informacion.es
Digsmak is a news publisher with over 12 years of reporting experiance; and have published in many industry leading publications and news sites.