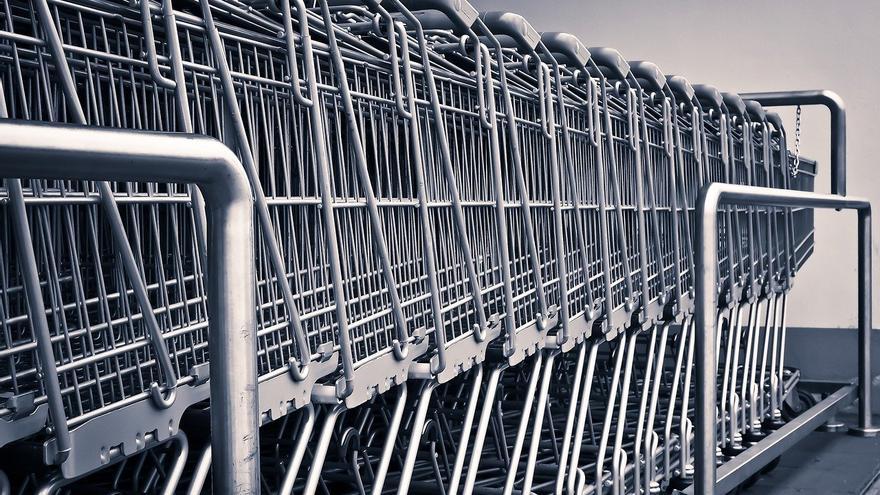 Mass consumption will face a 'price war' driven Aldi Y Lidl, which will increase in the coming weeks, in a context marked by the Covid-19 health crisis, in which the chains should differentiate and position themselves not only in price, because the mistake they made in 2008 was that "everyone wanted to be Mercadona"According to the director of Retail at Kantar, Florencio Garcia.
"In the medium term, the price reduction would not be attractive. Everyone has opportunities and it is necessary to reinvent the shelves to capture other opportunities, only one way will not be enough for success, the consumer wants the best price, but with conditions", he assured García, who has pointed out that this trend of "price war" began after the summer, in September, and will increase in the coming weeks.
In this sense, he has explained that while chains like Carrefour Y Day have entered the battle for prices, through promotions and loyalty cards, Mercadona has not made a move yet, not even in Portugal, a country with a high number of promotions in the sector.
Top 3: Mercadona, Carrefour and Dia
According to Kantar's analysis, the historical 'top 3', Mercadona, Carrefour and Dia, has lost market share during 2020 with "more unfaithful" buyers to its models, while Lidl has taken the position from Dia, consolidating its growth in recent years.
Specifically, the supermarket chain chaired by Juan Roig is still the leader, with a market share of 24.5% in 2020, but with a drop of 1.1 percentage points compared to a year earlier, penalized, according to Kantar, by perishable fresh produce, where it has lost 1.2 % share and 55 million purchase occasions.
According to García, Mercadona's challenges are to reinforce online sales and grow fresh to regain the loyalty of its customers, who have tried other purchase options during the health crisis and "have not returned to the same level of loyalty."
"We now await the movement of the chain and also see how it reacts to the aggressive positioning of Aldi and Lidl in terms of prices," said García, who also considered that other Mercadona weapons to regain customer loyalty are focused on his judgment, in that he still has a tour of openings in Basque Country, Galicia and Asturias and in attracting customers through 'online' and other commercial initiatives such as 'Ready to eat' section.
According to Kantar, the delay in activating the online channel during confinement and not being close everywhere are some of the keys that have opened the door to this business leakage, which, although it does not hinder its positive evolution in turnover, is a novelty in the Spanish market in the last 20 years.
For its part, Carrefour, despite recovering buyers during 2020, is highly conditioned by the poor performance of the hypermarket channel at times of greatest limitation to movement, and yields 0.3 share points, up to 8.4%, with a buyer who reduces their loyalty by 0.5 points.
Grupo Dia, for its part, improves its numbers "substantially" compared to previous years and takes advantage of the growth environment, especially during the first wave, where it benefits to the maximum from its wide network of stores. Despite this, in the overall year it lost 0.6 share points, harmed by the "aggressive" positioning of Lidl and Aldi, which forces it to reinvent itself, and with it, the third position among Spanish distributors, ranking with 5.8% of the market.
Instead, Lidl has gone on to occupy Dia's position in the 'Top 3' in 2020, being one of the few that manages to increase the spend spent by its visitors, gaining 0.5 points to stand at 6.1 % of the Spanish market.
Leadership
"Despite how striking the loss of share of the leaders may seem, there is more good news than bad behind these numbers. Mercadona continues to lead very solidly and, in fact, in all countries we have seen how the leader is the most affected in quota by the pandemic, since the consumer has not had freedom to choose at all times. Regarding Carrefour and Dia, they achieve much better results than those of previous years, positioning themselves as leaders within the 'online channel ', where they have reaped stupendous results ", highlighted García.
In general, the mass consumer sector grew 12.7% in value in 2020, a year in which the evolution of purchases is marked by a consumer who goes to stores fewer times, the frequency of purchase falling by 2.7%, but carries their baskets up to 14.1% more. This fact, according to Kantar, has led to purchasing opportunities to become more valuable and transcendental than ever, in an environment with more competition to which the 'online' and 'delivery' channels.
Despegue of e-commerce
Likewise, García has highlighted the follows from e-commerce, which increases its turnover by 62% in 2020, also breaking habit barriers and reaching a more senior population that "finally dares to make a purchase on this channel."
In this sense, he has referred to Amazon, with an online market share of 5.8%, without fresh, which represents an increase of 1.7 points compared to 2019.
"What we observe is that omnichannel is already a reality for the Spanish home, and confirms that the successful models that we will see in retail must be hybrids like our consumers. Households want to go to the store of a lifetime without leaving to take advantage of all the advantages of the digital world ", has assured García.

www.informacion.es
Eddie is an Australian news reporter with over 9 years in the industry and has published on Forbes and tech crunch.