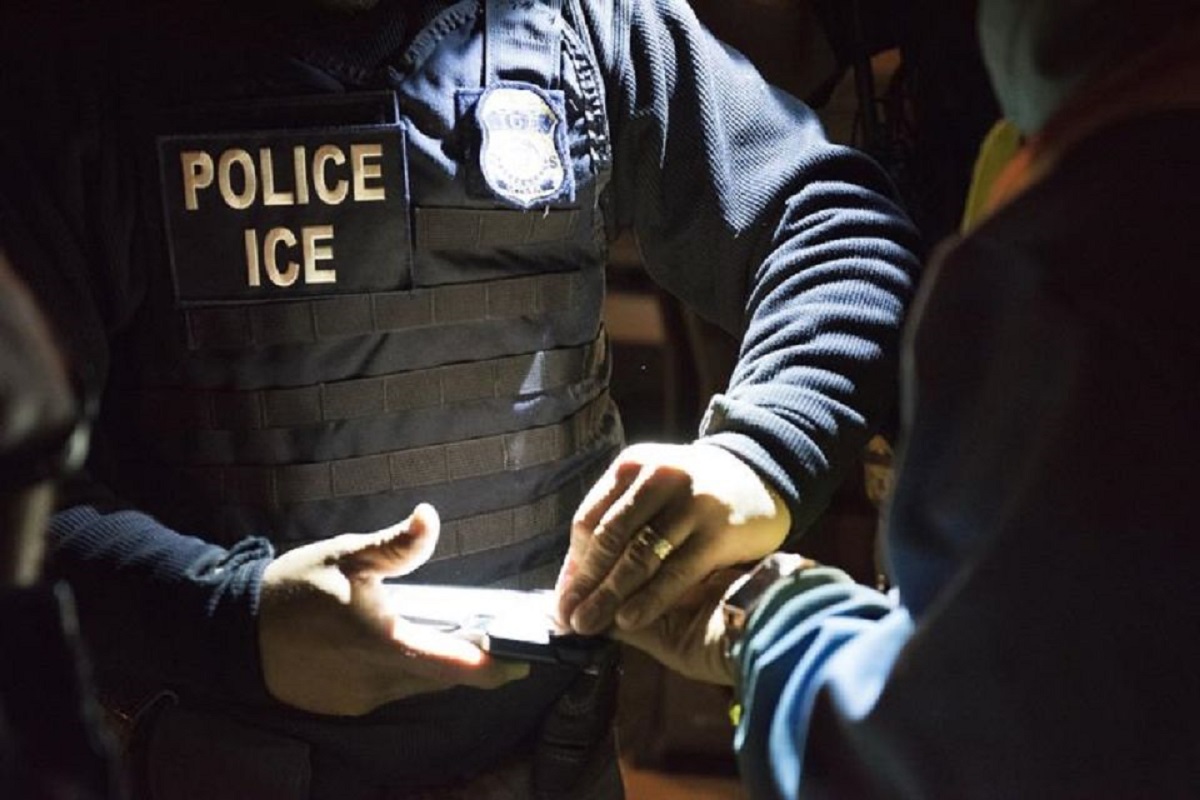 Experts in operations from the Immigration and Customs Control agency (ICE) highlighted the suspension of major operations against undocumented immigrants in workspaces, but they considered that this opens the door to "invisible raids" that would put these people at equal risk.
"It should be taken with caution," said David Hernandez, director of community engagement at Mount Holyoke College in Massachusetts.
He added in an interview with the EFE agency that the new policy to stop major operations could open the door to "invisible raids" or "silent raids" and gave as an example the actions of ICE during the administration of the president Barack Obama, who was called "the deporter in chief."
Hernández considers, however, that the president's change of perspective Joe Biden is positive for immigrants, unlike what happened during the government of Donald Trump, but suggested making the decision "cautiously."
He added that immigration prosecutors have greater discretion over the prosecution of undocumented immigrants, but that will help a "small portion" of immigrants.
On October 12, the Secretary of Homeland Security, Alejandro Mayorkas, ordered ICE to suspend raids on spaces labor.
"The memorandum also establishes an end to massive enforcement operations in the workplace," a statement said.
The professor also advanced that Biden could be considered the new "deporter-in-chief", as Obama is considered, this after the Democrat tries to order the immigration system after the "horrendous" and "cruel" actions of Trump towards migrants.
"My fear is that because the Trump Administration was so horrendous and cruel to migrants, Joe Biden will be tried in relation to Donald Trump instead of being evaluated for doing what is right for immigrants," he said.
The Biden Administration's decision adds to new policies on the detention of undocumented immigrants, which will begin to be applied on November 29, but although they appear to endanger fewer people, activists and advocates alike have alerted non-citizens to have a plan of action.
Interviewed about some tips that immigrants should follow to avoid greater problems if they are detained, the Dr. Nelson Castillo, an immigration lawyer, explained that people must assume that they "will always be at risk" of deportation, because they do not have a legal stay in the country.
"An undocumented person is in danger anywhere inside or outside his home ", he warned. "At least once a year they should sit down with a lawyer to make a decision on their cases."
The expert compared this evaluation of legal options to stay in the country with the medical review that people have annually, since their safety depends, to a large extent, on that.
"It is important that the immigrant community is informed, knows its rights, that it follows the advice… and that it receives advice as soon as possible," he insisted.
With information from EFE

eldiariony.com
Eddie is an Australian news reporter with over 9 years in the industry and has published on Forbes and tech crunch.