UNTHINKABLE. The first time in his life that Bjørn Eirik Olsen traveled to Japan, it was unthinkable that a piece of raw salmon would sit on top of a rice ball in sushi shops and restaurants in the Asian country. They didn't eat that fish like that. Point. But decades have passed and Olsen has been the witness and the architect of change. It is no longer unthinkable, but habitual. And not just there, but all over the world. This orange meat is one of the stars of sushi and partly the fault lies with the Japan Project: an expedition of the Norwegian Government in the 1980s that involved the country's industry to increase the export of that fish and that is responsible Norway sold more than 43,000 tonnes of salmon to the Japanese market in 2019.
Olsen dresses as if she were going for a walk in Paris in early fall. Corduroy pants, leather shoes and a gray jacket. Wrinkled in one of the pockets of that jacket, he wears a beret to cover his bald head. But he is not in the capital of France: he walks through the cold streets of Tromsø, a Norwegian city within the Arctic Circle, in the middle of October. He is lean and tall, with a white goatee and sharp features. Now he is 65 years old, but in his early thirties he was already a martial arts -aikido- coach, had completed a master's degree on the Japanese market and had lived in the Asian country for two years. The young Olsen was running as the perfect candidate for the Japan Project and he was hired as head of search for new markets.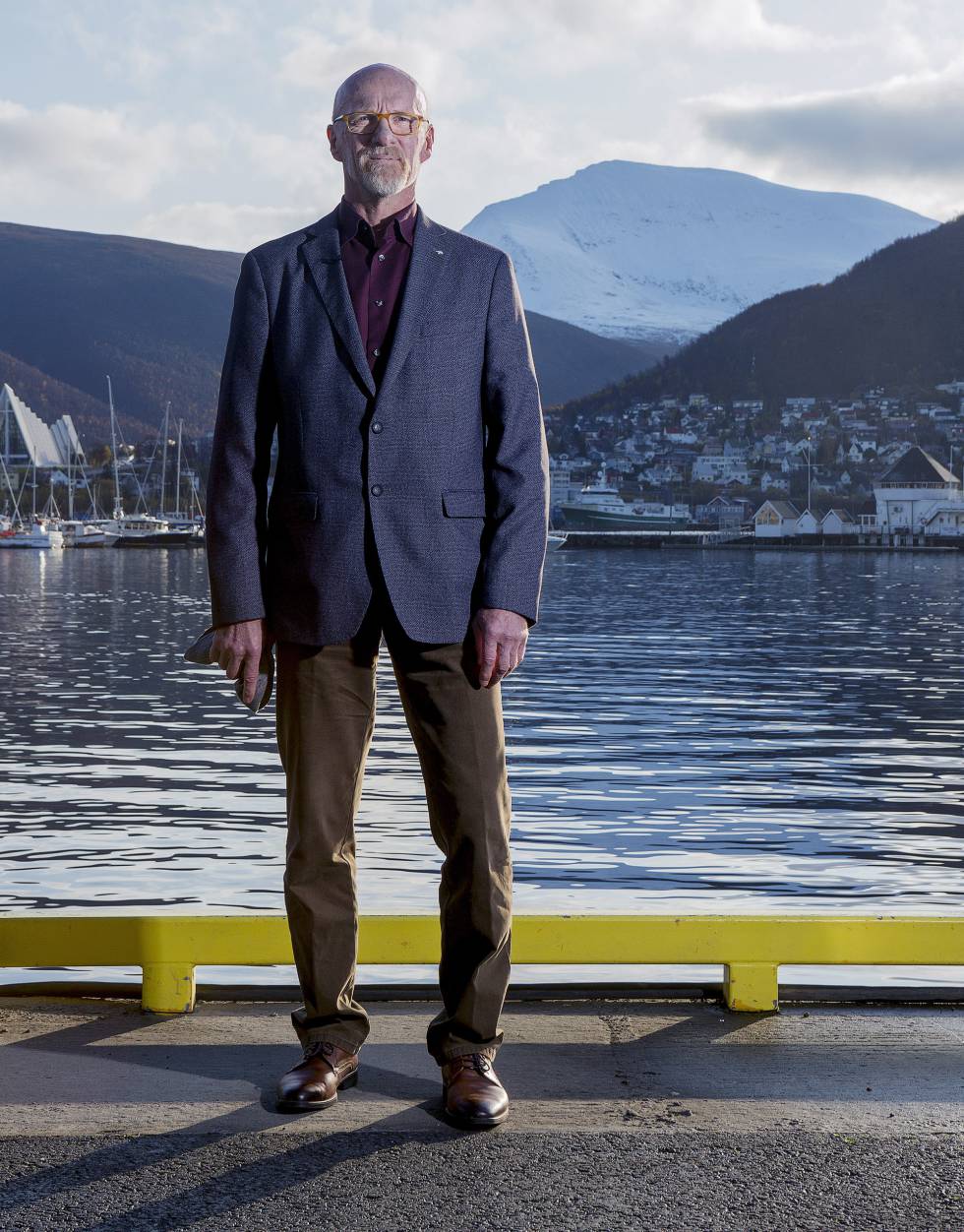 "At that time, Japan was one of the largest consumers of salmon in the world. They ate about half a million tons. They dried it, salted it, and cooked it. This grilled fish is a traditional breakfast. They accompany it with rice and miso soup. So they were the biggest market, but they never consumed it raw, "says Olsen. And they didn't, he adds, because they ate wild Pacific salmon and cooked it for remove any parasites you may have. A product that had little to do with the Norwegian, raised in aquaculture, with fatty meat and free of parasites. "In addition, the Pacific one does not taste so good raw, it is very dry, its texture is harder and it does not have that high fat content. It doesn't give you that melt-in-your-mouth feeling. "
The terrain was not ideal, but Olsen knew that they should insist and bet on sushi because the market prices for raw fish were much higher. The first problem is that this territory already had a king: tuna. The second problem was that they should not associate their product with Pacific salmon. They had to differentiate it. "We started promoting it, but when we proposed it to importers, supermarket chains, vendors…, they all laughed. They told us that they did not eat raw salmon, that it did not taste good, that it smelled of the river, that the color was not correct and neither was the shape. Everything was wrong ". They concluded that the dilemma was not the product, but the perception of the industry, so they began the long process of breaking prejudices and trying to change their mindset.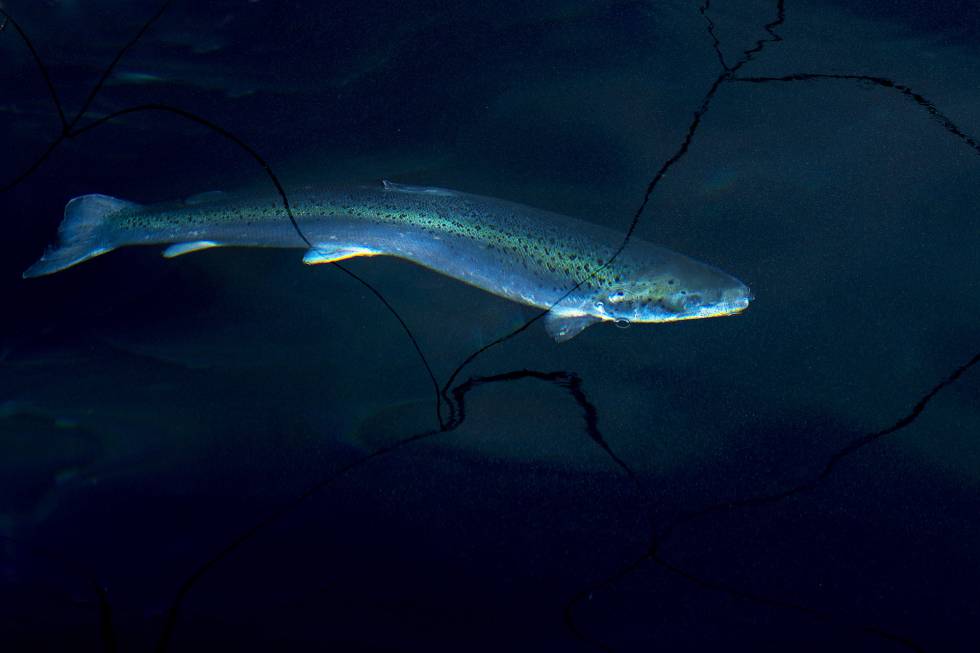 "In the beginning, growth was so slow that we almost gave up. We encountered a lot of resistance, "he recalls. But they finally succeeded thanks to the fact that they managed to sell surplus production to a Japanese frozen chain for a low price, but on the condition that it be used for raw consumption. And also thanks to the help of Japanese chefs who did not have the prejudices of the traders and, delighted with the quality of the product, worked the salmon for the sushi. This finally began to be exported in 1995 with about 6,000 tons per year. "Japan is one of the slowest changing countries in the world. But if you are successful here, you will be successful around the world. The demand for quality in the Japanese market is very high, it is the best training to sell to other countries ". In 24 years, Norway has increased salmon sales to Japan by seven.
Just over 80 kilometers from Tromsø, several rings of more than 100 meters in diameter float on the waters of the Norwegian Sea. If they were on land, they would look like the ruins of an ancient civilization, but they are on the sea and their surface is constantly broken by the jumps of the fish that live inside. Its cultivation in aquaculture protects them from parasites that could contaminate them. Here it grows Aurora salmon, a brand of the Lerøy company aimed at satisfying the demanding Japanese palates. From its facilities on the remote island of Skjervøya, it takes just 37 hours for fish to fly to Tokyo. Krister Hoaas, director of public affairs for the Lerøy group, knows that they owe a lot to Project Japan: "The expedition of the 1980s opened the market for Norwegian salmon. Not only did he help them eat it, but they also taught other countries that it was perfect for sushi. "
In one of the factory rooms hang three A4-type papers, one behind the other. In each of them there is a broken orange spine and instructions in Norwegian. On the first of the folios it is written by hand and in capital letters: "JAPAN". It shows the exact cut required by the Japanese market, which appreciates the fatty parts of the fish. The factory knows that its success in this country is based on offering the quality that its consumers demand. Hoaas tells it: "They prefer the fatty parts of the fish and that they have a pleasant flavor. That is precisely what we can offer you. The Japanese market is very demanding. But that means that if you can satisfy them, you can also satisfy the rest of the world. "
Back in Tromsø, Portuguese chef Hugo Ramos carefully cuts the fatty meat off one of those Aurora salmon. When he has extracted the perfect piece, he toasts one of its sides with a blowtorch and thus obtains a semi-raw piece that he places on a piece of rice. "We Europeans like to create, fuse and experiment with sushi. And to create, the salmon is wonderful ". Ramos has traveled to Japan in search of inspiration for his cuisine. In the restaurant Raw Sushi & Bar Note that there this dish consists mainly of rice and fish. But he does not feel the weight of a tradition that is not his own and freely stretches his limits. Melt the salmon with cream cheese, wrap it in mango and roll it in avocado. "For me he is an ambassador. It is the best fish to start as a consumer in this type of cuisine because it has an easy taste. And there are not many fish that you can make in so many ways or with so many ingredients, "he explains.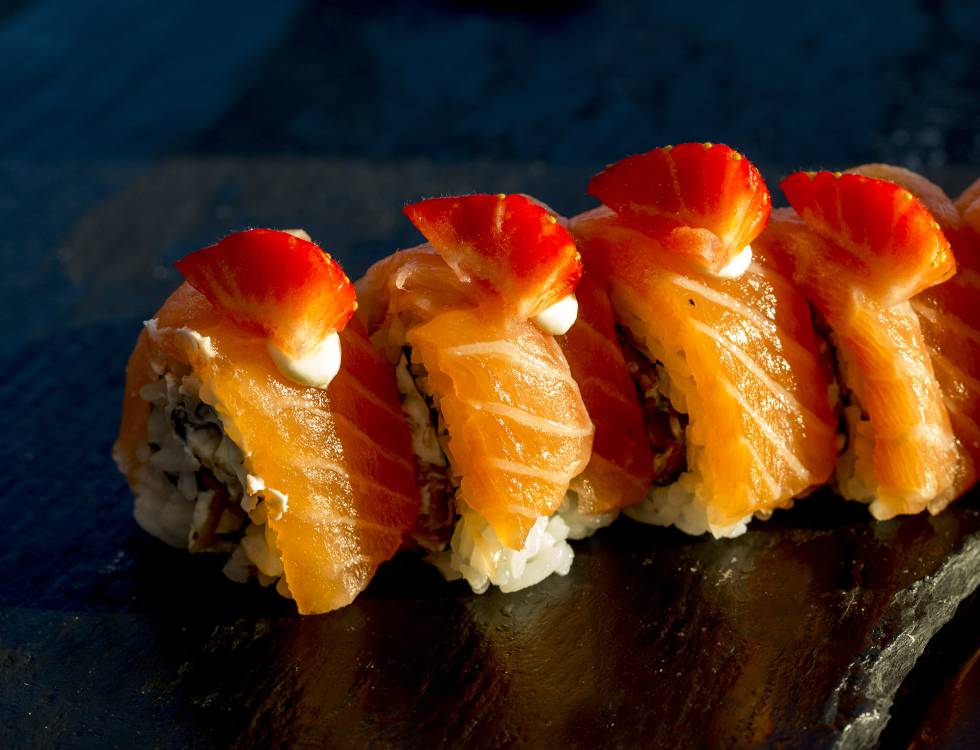 Without the Japan Project, would the global expansion of sushi have been so rapid? Bjørn-Erik Stabell, head of the Norwegian Seafood Council for Spain, thinks not. "Only with tuna it would not have had so much distribution. Sushi is a global phenomenon, an excellent channel for salmon in the world ". He says it is curious to him how young people tend to say that they do not like fish, but instead "love sushi". Before walking down the cold streets of Tromsø, Olsen humbly declines his role in the Norwegian conquest of sushi. But he admits: "In the Japanese market, the most demanded today are tuna and salmon. And this is the favorite of younger people. It is only a matter of time before it becomes the most popular ".

elpais.com
Digsmak is a news publisher with over 12 years of reporting experiance; and have published in many industry leading publications and news sites.