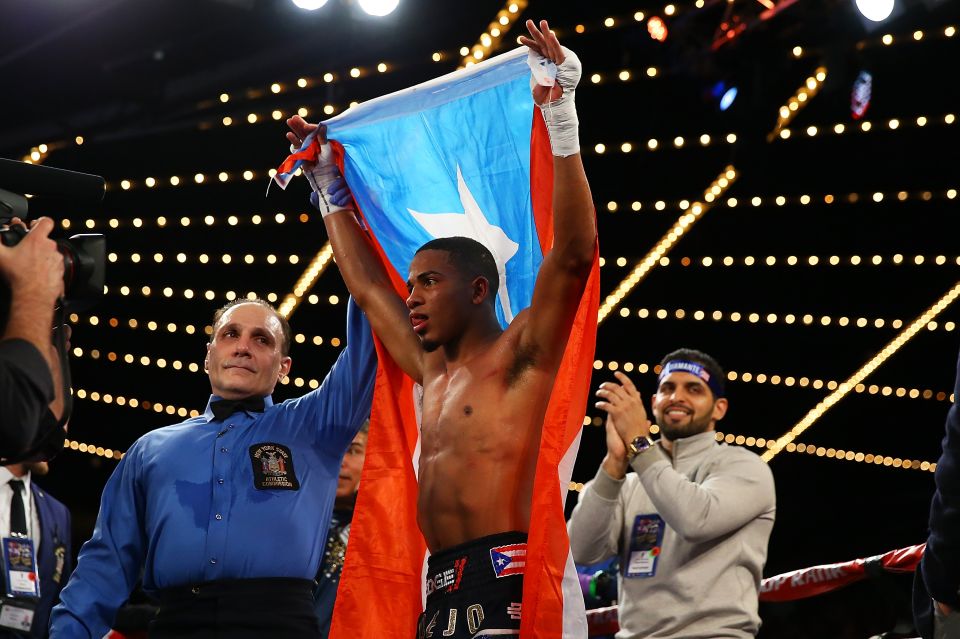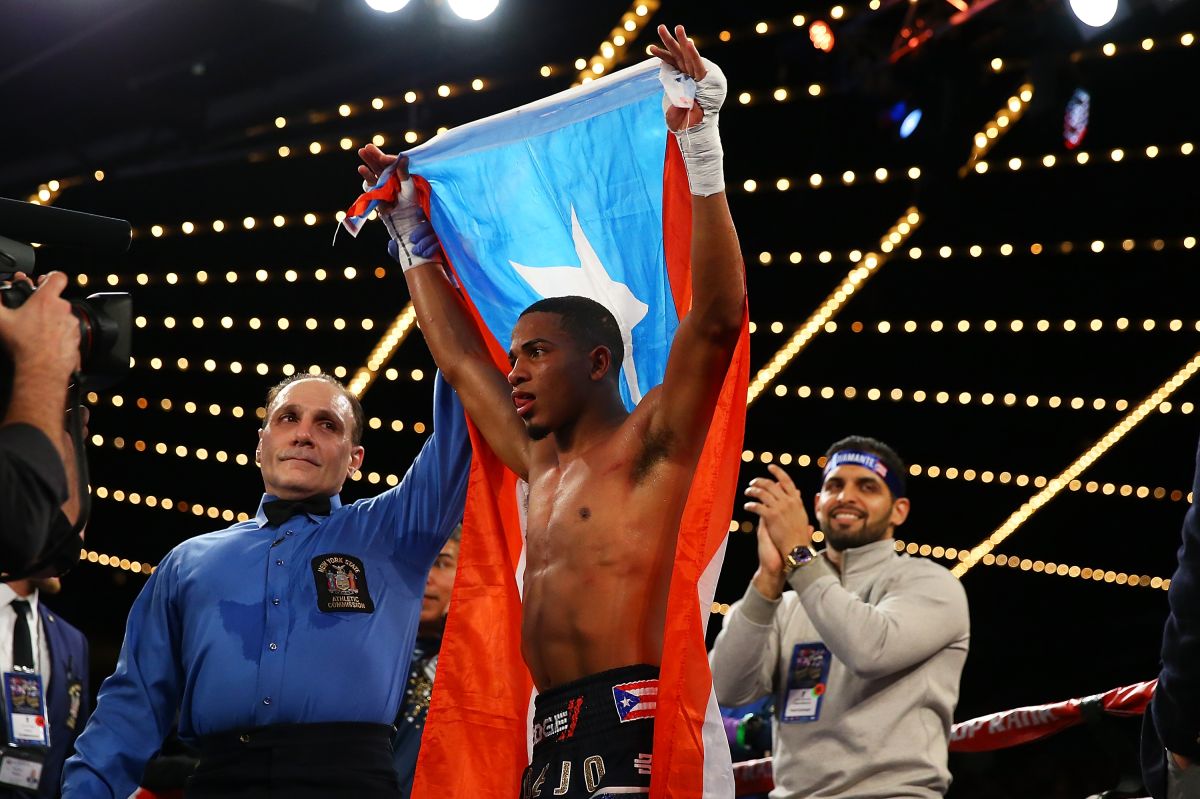 Félix Verdejo when he was still considered "El Diamante" Puerto Rican in the boxing industry.
Foto:
Mike Stobe / Getty Images
PUERTO RICO – A federal grand jury today, Thursday, issued an indictment against Felix Verdejo Sánchez Y Luis Antonio Cádiz Martínez for acts that led to the murder of Keishla Rodriguez Ortizannounced the federal prosecutor W. Stephen Muldrow.
Verdejo Sánchez and Cádiz Martínez face a charge of car theft resulting in death; one count of kidnapping resulting in death; and a charge for killing an unborn child.
In addition, the Puerto Rican boxer faces a charge for using and carrying a firearm during and in connection with a crime of violence.
The indictment includes a notice of special findings on relevant facts and factors that make the case eligible for the death penalty.
These are: that each defendant intentionally killed the victim (Keishla Rodríguez Ortiz); that each defendant committed the crime in a particularly heinous, cruel or depraved manner, as it involved serious physical abuse of the victim; and that each defendant committed the crime after substantial planning and premeditation to cause the death of the victim.
Verdejó would have promised to pay buddy
In addition, that Verdejo Sánchez obtained the commission of the crime through the payment or promise of payment of anything of pecuniary value and that Cádiz Martínez committed the crime as consideration for the receipt, or pending receipt, of something of pecuniary value.
The case is being processed by the federal prosecutor Jonathan Gottfried, head of the Violent Crimes and National Security Section of the Federal Prosecutor's Office, and the federal prosecutor Jeanette Collazo.
Legal penalties for violations of the hijacking and vehicle theft statutes include life imprisonment or the death penalty. Meanwhile, the intentional murder of an unborn child includes life imprisonment.
Verdejo Sánchez also faces a life sentence for the firearm violation, which must be imposed consecutively to any other crime related to the conviction.
"Keishla Rodríguez Ortiz was separated from a family that loved her. She and her son were denied the most fundamental right to life, and the joy of knowing what that life could have been like, "Muldrow said in written statements to the press.
"We hope this process brings some comfort to Keishla's family. This case also underscores the message of law enforcement cooperation that I have been repeating to the community: If you have knowledge of criminal activity, even if you participate in that activity, do the right thing and report to the authorities. The prosecutors and law enforcement agencies who have worked tirelessly and who continue to assist in the ongoing investigation of this case are to be commended, "he added.
It may interest you:

eldiariony.com
Eddie is an Australian news reporter with over 9 years in the industry and has published on Forbes and tech crunch.