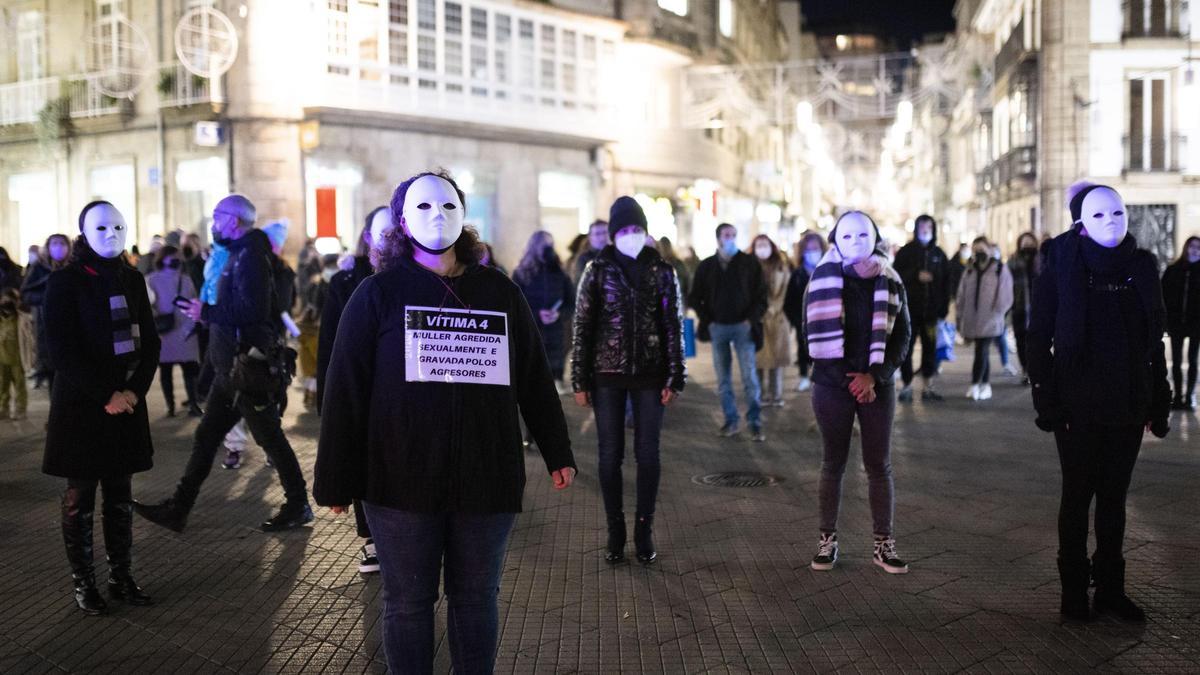 Thousands of feminists have demonstrated this Thursday in different cities of Spain, including Madrid, on the occasion of International Day for the Elimination of Violence against Women, to denounce that they are "fed up" of being the victims of this scourge.
The march in the Spanish capital was led by the banner of the Madrid Forum against Violence against Women in which they called for 'Solutions Now'. But in the demonstration there were also banners from the Federation of Women's Associations of the Community of Madrid, 'For Equality and against violence'; from CCOO and UGT 'Against Violence against Women' and saying 'NO to gender violence', respectively; or the Feminist Movement of Madrid 'In favor of the feminist agenda and against trans laws'.
The assistants have chanted common slogans in feminist demonstrations such as 'This is the women's struggle', 'We are not all missing the murdered ones', 'Not one less, we want each other alive' or 'It is not an isolated case, it is called patriarchy'.
However, on this occasion slogans have also been heard against the Minister of Equality, Irene Montero, and her management. Thus, it has been shouted 'The Istanbul agreement, kept in a trunk', 'It is not seen, where is the Minister of Equality', 'Our minister is not a feminist', or 'Being a woman is not a feeling', in relation to the Trans Law that Montero has promoted and that allows the gender self-determination of this group.
"Tired of not being listened to"
In the manifesto read during the march, they have also expressed themselves in this line, declaring themselves "sick of not being named", of "not being seen", of "not being heard", of "not being respected", of "erasure of women" and of "being denied" their sex.
In the same way, they have denounced the "sexist terrorism" and they have remembered more than 1,100 women murdered since 2003, and they have demanded that the use of Parental Alienation Syndrome (ASAP) and "mediation in case of violence" be prohibited. They have also been against the "imposed shared custody", the "hegemonic masculinity" and the "lack of training" of "social agents, security forces and bodies and the media, among other measures.
"We are here to denounce each and every one of the violence that women suffer from men: murders, mistreatment, threats, vicarious violence, reproductive violence, sexual violence, economic violence, institutional violence," explained the Feminist Movement of Madrid.
The Confederal Secretary for Women, Equality and Working Conditions of CCOO, Carolina Vidal, has denounced, for her part, that "women's lives" are "traversed" by sexist violence "since they are born" and "until their last days".
In this sense, he recalled that CCOO always defends the 25N that women can live "free" and that "the streets are also" theirs, as well as "the corridors of the work centers" and that the employees can live without " harassment for reasons of sex "and with" decent conditions "at work.

www.informacion.es
Eddie is an Australian news reporter with over 9 years in the industry and has published on Forbes and tech crunch.