Historically, financial solutions that incorporate technological innovation as one of their greatest strengths today are going through an unprecedented historical moment, where although the pace is one of changes and acceleration, the objective has remained the same for decades: to make it the easier life to the consumer.
The fintechs have been shaping a much more practical, secure and functional financial ecosystem, in which the decrease in the use of physical money has also translated into more and better transactions, less unnecessary waste of time, as well as a multiplicity of options available , in addition to a functional and pleasant shopping experience, which leads, among other things, to a shopping experience aimed at buyer loyalty and the respective recommendation of the brand or company.
However, this journey and implementation of high-value tools would not be the same without a reliable ally that propels these solutions, since today the customization, diversity and global sense of today's commerce, regardless of the size of the business have broadened and enhanced the options, but also the needs of the clients and, with them, the risks.
Having an X-ray of the business, its objectives, potential clients and available tools will be specific focuses that will help to draw up a strategy fintech correct and effective. In this sense, and given the historical regional situation in which Mexico is inserted, the market's leading allies have opened a complete range of specific technological solutions to develop and strengthen the possibilities of small and large businesses.
An example of this is Mastercard, who in recent years has managed not only to develop a vast and trusted ecosystem of fintech solutions in vital areas of daily life such as urban transport, health or financial inclusion, but has also featured as a key piece in the puzzle of an intelligent layout of modern societies and as an experienced partner of companies and businesses.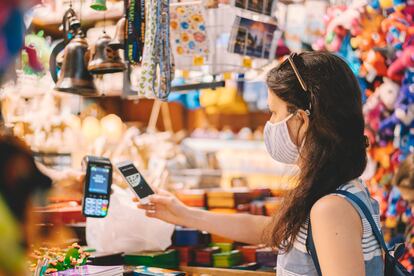 The financial future is collaborative
For Cuenca, a fintech focused on democratizing and facilitating the most recurring financial needs from modern, secure and comprehensive accounts, since 2018 the collaborative and strategic sense has Mastercard as an ally and mutual promoter.
Matin Tamizi, CEO of Cuenca, points out how this strategic association with Mastercard resulted in numerous useful and attractive benefits for its users, such as the possibility of generating a credit history, cash reimbursement from ATMs for up to 35 Mexican pesos per month, in addition access to a wide network of establishments to make transactions with a virtual or physical card, in addition to other benefits such as car rental and hotel reservations.
"We were born as users creating solutions for other users. We understand the value of time, of the necessary trust in the company to which we deposit our money and the value of receiving a first-class service, without conditions such as minimum balance or payment of commissions. Now we are very pleased to add Mastercard to this journey, with which we are sure to go even further, "says Tamizi.
A fintech strategy is a key piece in the competitive path of developing increasingly efficient, fast and secure solutions, which are the support of value-added services, particularly in areas where card payments had not arrived before, at the same time of an imminent banking modernization, with products and services that go beyond credit and cards, such as real-time payments, artificial intelligence (AI) and open banking solutions focused on security and financial diversification, and even the preparation for the future financial environment that phenomena such as cryptocurrencies are anticipating.
Given the recent acceleration in the adoption of fintech solutions, we are far from hearing the last word or seeing the definitive innovation, as these high-value strategies and tools are in constant innovation, development and growth. However, this expansive global and local landscape, sometimes seemingly complex and with a complex, modern and high-tech implementation, translates into a simple, practical and fast experience, with the same mission that has guided the fintech leaders in the market. – Allow customers, merchants and businesses to choose how and when to move their money, either traditionally or with digital money.

elpais.com
Eddie is an Australian news reporter with over 9 years in the industry and has published on Forbes and tech crunch.