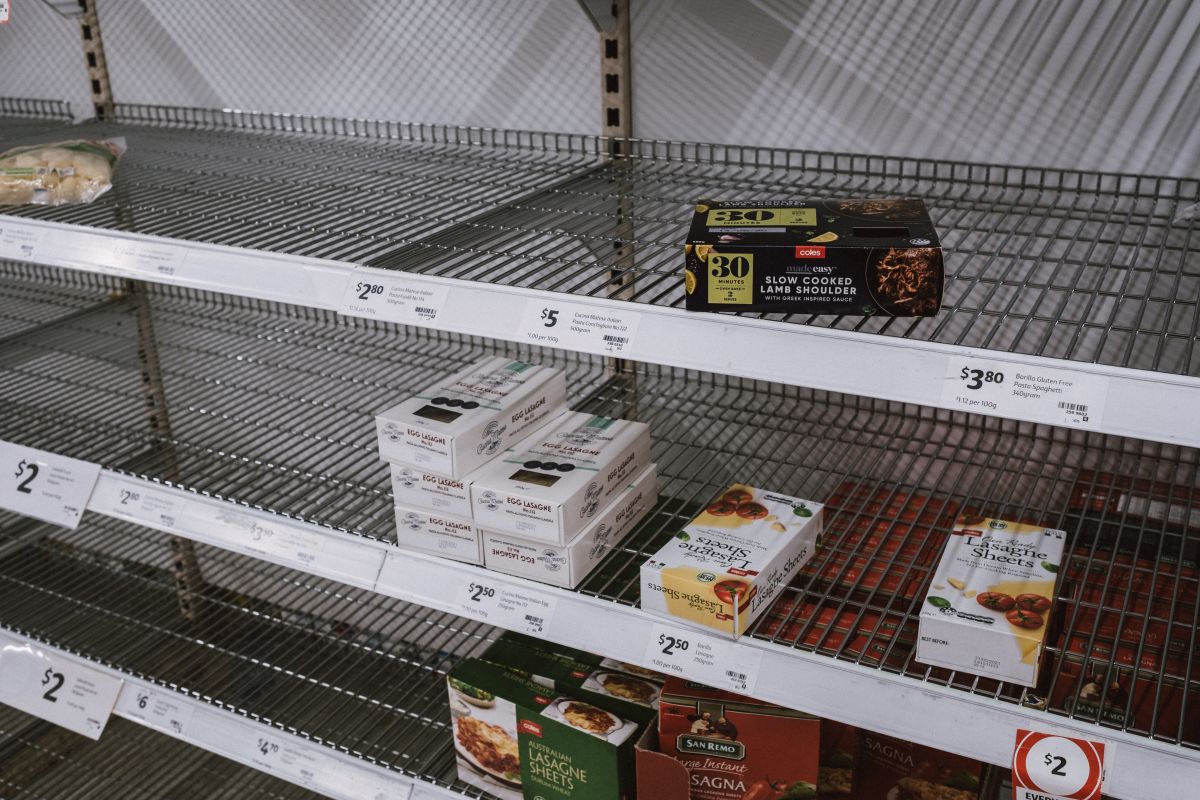 Foto:
Kate Trifo / Pexels
America is already suffering from food shortages Because with the new variant of Covid-19, Ómicron, workers are beginning to be absent from food-processing and meat-producing factories, published Bloomberg.
The highly contagious variant of the coronavirus is already affecting food supply chains, making workers who are vital for stores to support groceries.
Supermarkets are fighting to keep food on their shelves during the pandemicwhile facing labor shortages in every part of the food system, from farms to manufacturers to distributors.
To make matters worse, the Omicron is raising the threshold for problems with labor shortages, infected staff and with schools and daycare centers starting to close again, preventing more Americans from being available for hire.
"The labor shortage due to Ómicron will compound the problem," said Bindiya Vakil, CEO of supply chain consultancy Resilinc, "We are already seeing empty shelves".
John Catsimatidis, CEO of Gristedes, told Fox Business that Ómicron's impact on the US supply chain has caused prices of groceries increase and that could soon affect the supply of meat and eggs.
"Ómicron is charging its price at different levels of the supply chain, be it the warehouses, the selectors, the drivers, the loaders, and when sick are reported, there are interruptions in the system ", said the businessman.
Meat companies are in the spotlight because in 2020 they suffered shortages and price spikes. At the moment beef and pork producers do not report serious problems, but there are yellow spots because last week the Department of Agriculture reported that the number of slaughtered pigs decreased by 5.5% with respect to the previous year, and the slaughter of cattle was cut 3.6%.
Food inspectors are catching on, too. Paula Soldner, president of the Joint National Council of Local Food Inspections, commented: "The delta variant didn't have much of an impact on the workforce… but Ómicron is nailing us".
Inspectors, an integral part of meat plants, are already in short supply across the country and in central Nebraska. absences reach 35%Soldner commented.
Conagra Brands and Campbell Soup, major US food manufacturers, are also experiencing increases in absenteeism. Both companies are facing it as another disruption among many, and they have been hiring intensively for some time.
You may also like:
Ómicron could affect the economy of the United States at the beginning of the year, consider economists
Corona and Modelo beers in the United States will rise in price due to glass shortage
Fast food from restaurants like Taco Bell and McDonald's is up to 10% more expensive now than before the pandemic

eldiariony.com
Eddie is an Australian news reporter with over 9 years in the industry and has published on Forbes and tech crunch.