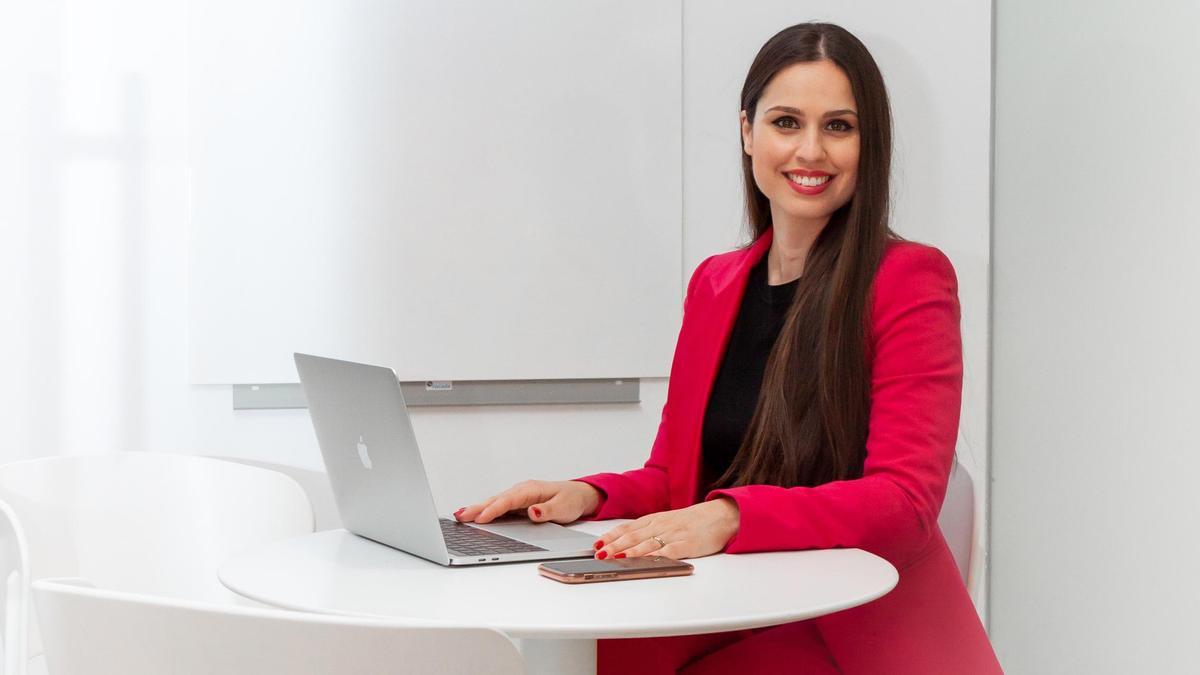 Publicist and «marqueter» by vocation, career and profession, Ana Ivars finished in 2012 the Degree in Advertising and Public Relations at the University of Alicante and since then she has been expanding her knowledge in the field of digital marketing with a postgraduate degree, various courses and, currently, studying a Master in Business Management and Marketing .
After going through different advertising agencies, Ana Ivars decided to undertake his solo project, working on his own personal brand. A few years later, he accumulates more than 26 thousand followers on Instagram (@ ana.ivars) where he advises companies and entrepreneurs to achieve success in their business ideas.
As Ana assures, "the key to success is not in making the best advertising strategy or making a great financial investment; When you start the most important thing is persistence, discipline and projection ». Precisely, with this idea, he just opened your own online marketing agency: Dynamize Digital.
How is Dinamiza Digital different from other online marketing agencies?
Specialization is one of our greatest pillars. The digital world is complex, with many branches and terrains, and you cannot be a "todista": you must specialize, find a sector and be the best in it, and that is precisely what I have been doing all these years.
We want to be the best not in everything, but in what we are really good at: online advertising, digital strategies, automation and sales.
You are an advisor and strategic consultant for companies, you accumulate more than 26K followers on Instagram where you offer tips useful for businesses and entrepreneurs … What has led you now to create your own agency?
The more I have learned, the clearer I have been that digital marketing would be my field. I have worked for different companies and it was there when I realized that I was not made to have schedules imposed on me or to have bosses, so I decided to start. It was complicated, because it is not something that one considers a priori. In fact, I think that in Spain, because of our education and culture, we always opt for more stable and secure professions with a "permanent contract". It is rare to ask a young person and they will answer that when they grow up they want to have their own project.
For a year we have already been working as an agency, but under my personal brand. The exponential growth that we have had in 2020, having to incorporate new people to the team and work with increasingly large companies and projects, has led us to have to separate my brand from services, because behind each service I was no longer alone I was also a great team of marketing professionals. And precisely, Dinamiza Digital encompasses each of them.
Our goal, from the social networks of Dynamize Digital (@dinamizadigital) is to keep sharing keys, tips and hacks to all those owners of businesses and companies that want to grow, showing that we know what we are talking about, and the best way is always with valuable content.
Tell us, in your opinion, what would be 3 essential keys for a business to achieve success.
I think that success has a very different meaning in each project, the objectives of managers are very different … But I would say that in any case it is necessary leadership, teamwork and continuous training.
More information
Dynamize Digital
Mail: [email protected]
Tel: 622 212 793
Schedule: From 09:00 to 17:00.



www.informacion.es
Digsmak is a news publisher with over 12 years of reporting experiance; and have published in many industry leading publications and news sites.