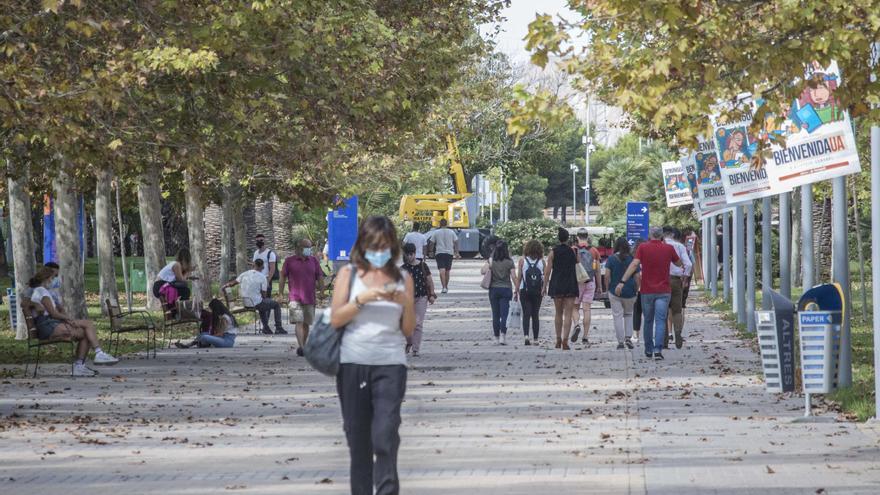 The effort that teachers are making to access these positive evaluations must be subsequently recognized, materializing in a transparent and predictable professional career with real options for promotion and stabilization. A recognition that has been undermined at times by the low replacement rates imposed by the successive laws of general state budgets that have forced universities to contain too much public job offers for teaching staff. And, despite this contention, the University of Alicante has known how to make excellent use of the different public employment offers established in current legislation, allowing the necessary incorporation of both civil servant and contracted teaching staff. However, we have to demand a more flexible and realistic replacement rate that not only allows meeting the existing needs of teaching staff in a reality of notable aging of official university teaching staff, but also responds to situations of academic promotion more individual of all the teaching staff.
Given these and other uncertainties that hover over the university teaching community, a regulatory framework is required to serve as a reference for our institution in terms of teaching and research staff. Recently, the Ministry of Universities has launched a draft of the Statute of Teaching and Research Personnel that, far from clarifying the situation of teachers, presents various new questions. The draft itself raises in its preamble a series of questions that need to be addressed, but which it neither develops nor resolves. For example, with regard to the replacement rate, the text calls for its necessary adaptation to the existing needs of the staff, but does not include any measure in this line. Additionally, the draft Statute for Teaching and Research Personnel proposes a redefinition of the figures of teaching staff that are impossible to apply with the current replacement rate. In relation to the figures of the teaching staff, the draft establishes a single figure of access to the university academic career eliminating the figure of the assistant professor, which does not facilitate at all the attraction of young talent that is preached in the preamble and forgets the necessary training of male and female doctors interested in teaching and university research in a large number of areas of knowledge.
A special mention deserves the proposal of a career parallel to the civil servant with the creation of the figures of holders and professors or labor professors. This work career does not bring benefits to teachers, much less to the university, creating different levels of teachers, with identical tasks and requirements, which would imply certain employment inequalities. Nor is it favored the academic career of the doctor teaching staff who would find, with this new regulation, a single path of promotion and stabilization (either in its labor or civil service version) compared to the two current paths with different degrees of demand in their corresponding accreditation.
This draft still does not respond to the demands of the associate teaching staff, as has already been stated by the State Association of this group itself: the two main ones, stabilization and remuneration, remain unresolved. Regarding stabilization, universities must be able to open professional and stabilization perspectives within the job offers that are made, as the University of Alicante is carrying out with around 80 professors and professors belonging to this group that, in recent years, have occupied permanent teaching positions after public competition. On the other hand, in terms of remuneration, the draft Statute of Teaching and Research Personnel does not establish any measure in this regard, nor does it speak of the necessary financing that a text such as the one at hand must carry, implicitly.
Although the academic career implies a constant effort to maintain balance on two wheels, professors and professors never stop pedaling to advance in this teaching and research journey that our institution marks. However, this does not exempt the need for the appropriate mechanisms to be articulated so that this path is the least tortuous possible and, of course, without the wrong regulations putting more sticks in our wheels.
In short, as rector, I want to make a clear commitment so that human capital, the great talents who enter our university because they want to make their vocation come true, achieve a secure and stable academic professional future. The faculty of the University of Alicante is aware of the great effort that must be made to achieve and maintain an academic career. Although and as Honoré de Balzac said "there is no great talent without great will", we have the responsibility of facilitating all the mechanisms so that the academic career is possible: so that those dreams come true.

www.informacion.es
Digsmak is a news publisher with over 12 years of reporting experiance; and have published in many industry leading publications and news sites.