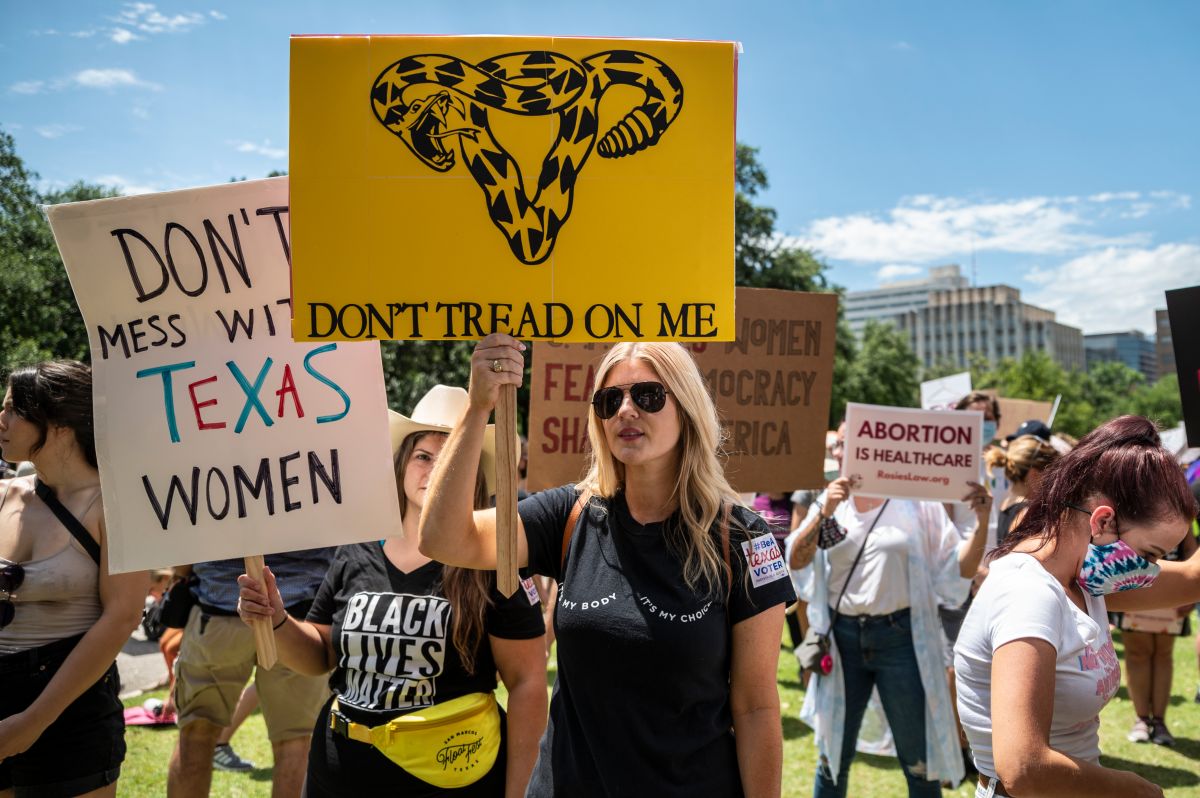 Photo: Sergio Flores / Getty Images
The decision of the Dr. Alan Braid to perform an abortion outside the parameters of Texas law has generated controversy, and with it, a lawsuit by Oscar Stilley, a 58-year-old Arkansas man serving a sentence of House for jail.
The motivation for Stilley to proceed to report the doctor is that he was "moodily", saying it jokingly in an interview with The Daily Beast. "So I filed a lawsuit.".
It is likely to be the first lawsuit linked to the new statute SB 8, which marks the ban on abortions after a fetal heartbeat is detected, something that occurs around the sixth week of pregnancy.
Citizens unrelated to the fact can file their complaint and enforce the new law, and it was stipulated that whoever can substantiate an accusation against someone who proceeds with an abortion that violates the new statutes can receive a reward of up to $ 10,000 dollars.
"It's a good payday", Stilley noted; however, the money it could generate is not the only reason you sued.
Stilley admitted that he had watched the controversial law unfold from his home in Arkansas, highlighting knowing "What the defenders of this law are doing"he explained. "They're trying to inject uncertainty into doctors saying, 'Oh my gosh, this could bankrupt me.'".
He admitted feeling "eager" to help pass the new law. "I want a judgment about it, I would like this to be established, is it a valid law or is it a garbage that must be thrown away?"Stilley argued wryly.
His personal description at the time of prosecution is that of a "Former Arkansas attorney disbarred and disgraced", and is currently under house arrest for a sentence that has been serving 11 years and 5 months, under a 15-year sentence for tax evasion and conspiracy.
In the last decade he has been in prisons de Arkansas, Louisiana, Texas, and Mississippi, where he admitted that he had spent more than 400 days on a hunger strike, but currently works from home as a administrative assistant in an engineering company, where according to his words, he charges $ 13.75 an hour.
Alan Braid's name came to the fore after he made a post for The Washington Post September 6 (five days before approval), where he admitted to having performed an abortion on a woman who was in her first trimester of pregnancy, far from the limits of the state.
You may also like:
Texas doctor performed abortion despite controversial state law prohibiting it
Biden Administration To Sue Texas For Limiting Abortion Rights Under New State Law
Anti-abortion law in Texas continues its march and fear that it will spread in other states

eldiariony.com
Eddie is an Australian news reporter with over 9 years in the industry and has published on Forbes and tech crunch.