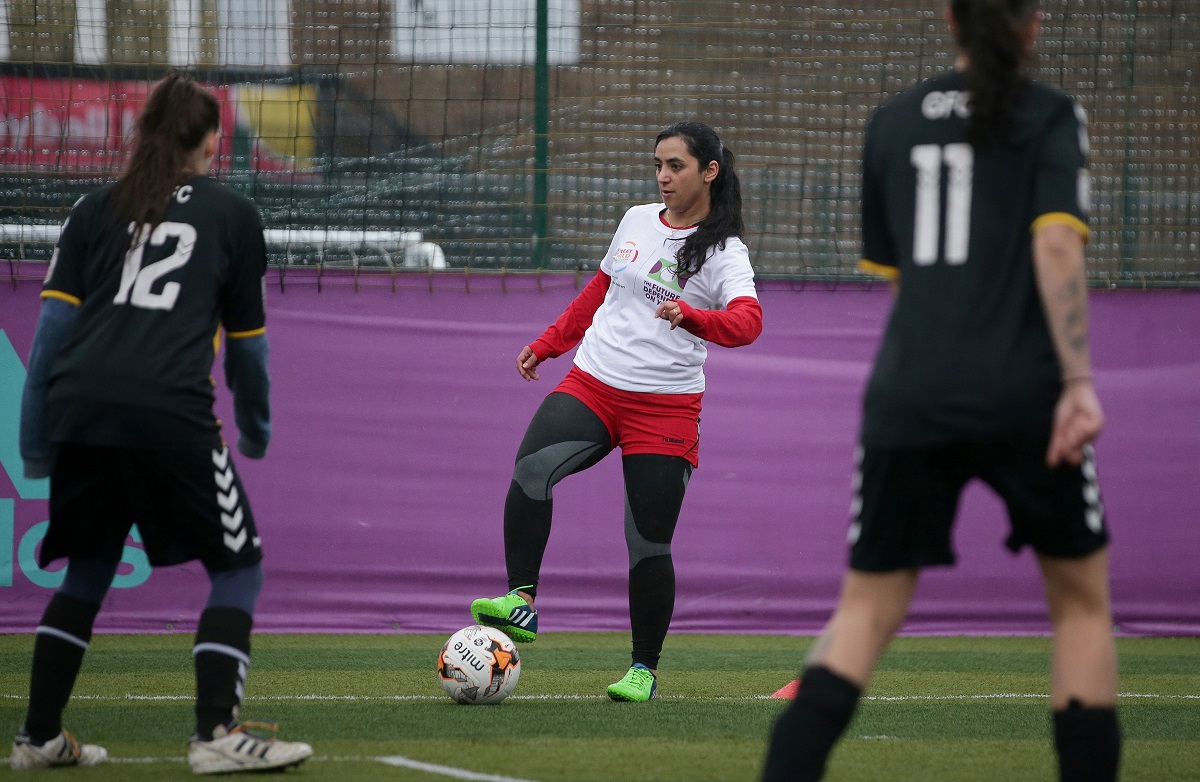 Despair of Khalida popal, who was the captain of the Afghanistan women's soccer team, is so great that she recommended to the current players that they erase any public identity they have and burn their sports uniforms to avoid more regrettable events after the return of the Taliban to power.
Popal is a co-founder of the Afghanistan Women's Soccer League and is an activist. Since she was a child, she practiced soccer and in 2003 she became a professional, continued in full growth and in 2007 she became the captain of the senior team in her country. However, the popularity of that team made him make a drastic decision to save his life.
He received death threats from the Taliban and had to go to India in 2011 and then seek asylum in Denmark. From that moment he resides in Copenhagen. From there she encouraged her companions to stand firm and bold, but now she changed her mind.
"Today I call them and tell them to write down their names, delete their identities, remove their photos for their safety. I'm even telling them to burn or get rid of their national team uniform, "he told Reuters the soccer player.
🗣️ Khalida Popal – Former captain of the Afghanistan women's football team: Today I'm calling them and telling them, take down their names, remove their identities. Even I'm telling them to burn down or get rid of your national team uniform. 🇦🇫⚠️ @guardian #Football

SAD 💔 pic.twitter.com/dObbYKILlr

— Sevens Football (@sevensftbl) August 19, 2021
She recognizes that it is not easy for her to assume this new position, but circumstances force her.
"And that is painful for me, for someone as an activist who stood up and did everything possible to achieve and earn that identity as a player for the women's national team. Earning that badge on our chest, having the right to play and represent our country, how proud we were ".
"They are afraid and have no one to turn to"
The Taliban are recognized for violating the human rights of women and while they were in power between 1996 and 2001 they committed aberrations that left consequences for many years in Afghanistan.
Women could not work, drive vehicles, wear burka (Islamic clothing for women) and girls were strictly prohibited from attending school, among other prohibitions. All this covered by Islamic law, and to enforce those rules was the religious police of the Taliban.
"They are so scared. They are worried, they are afraid, not only the players, but also the activists… they have no one to turn to, to seek protection, to ask for help if they are in danger, "she declared about the current situation faced by women with the return of the Taliban to power.
Read also: Young girl crying out on video to be taken out of Afghanistan: "We will die slowly"



eldiariony.com
Eddie is an Australian news reporter with over 9 years in the industry and has published on Forbes and tech crunch.