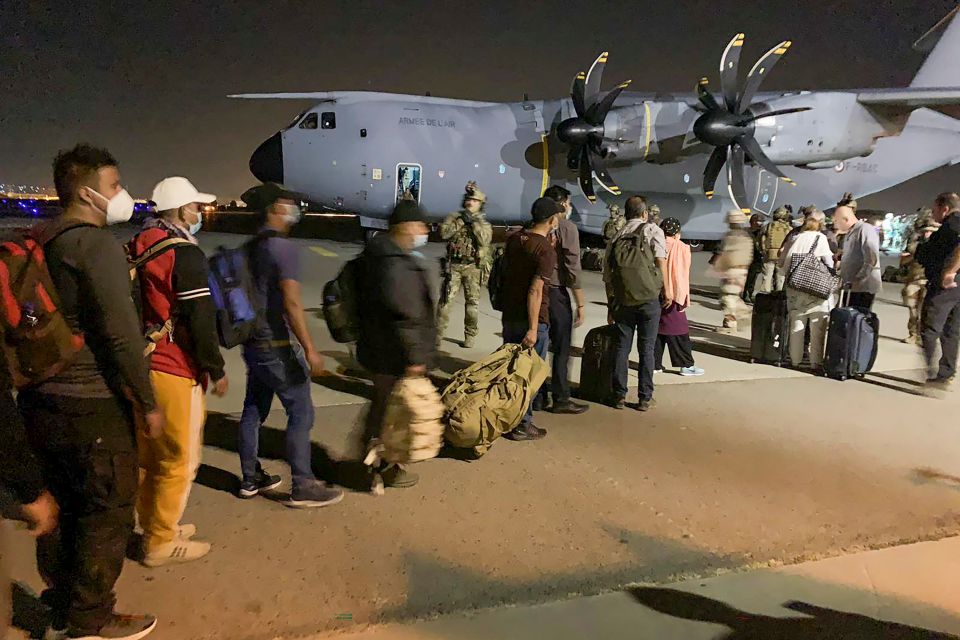 Foto:
STR / AFP / Getty Images
The withdrawal of the United States from Afghanistan was "appalling", but it could have been "much worse," the former special representative for the United States warned this Sunday. Zalmay Khalilzad, by defending your work days after submitting your resignation.
In his first statements after submitting his resignation last Monday, Khalilzad defended his work after being commissioned by the former US president Donald Trump to coordinate the military withdrawal of Afghanistan and securing commitments from the Taliban against terrorism.
"That was accomplished. We are out. Our longest war is over "He stressed in an interview on CBS television, referring to the two decades of US military presence in the Central Asian country.
Muslim and born in the Afghan city of Mazar-e-Sarif, Khalilzad was appointed special envoy for Afghanistan in September 2018 by Trump and he was in charge of negotiating in Doha with the Taliban to reach a pact on the withdrawal of US troops, something achieved in February 2020.
However, he acknowledged that the final chapters were not pleasant: "It was not an orderly withdrawal. It was a horrible final phase. "
"There is no question about it. But it could have been much worse "Khalilzad said.
After the convulsed process of troop withdrawal, he initiated a series of investigations by the State Department of the latest diplomatic movements of the Biden Administration.
This was announced by Diana Shaw, Interim State Inspector General, who informed the Congress that his office had begun to promote several supervision projects in relation to the evacuation process of the US army in Afghan lands, reported Politico.
The chaotic evacuation of Afghanistan, which was closed at the end of August, after the Taliban seized power in the middle of that month and with a terrorist attack near the kabul airport, which claimed the lives of 13 US soldiers and dozens of Afghan civilians.
After this, the Taliban forces implemented their rule after the conquest of the territory, just as they did in the period of 1996 and 2001, a period in which they commanded the country prior to the war that lasted 20 years.
The new axis of power in Afghanistan has not had a smooth start, receiving attacks by the faction of the Islamic State (IS), ISIS-K, and with the magnifying glass on cases of human rights violations, especially against women.
You may also like:
• The US terminated its military mission in Afghanistan after 20 years of war
• They are the 13 soldiers who died in Afghanistan in an ISIS attack; Biden honors them
• Inspector General of the State Department to investigate chaotic US withdrawal from Afghanistan

eldiariony.com
Eddie is an Australian news reporter with over 9 years in the industry and has published on Forbes and tech crunch.