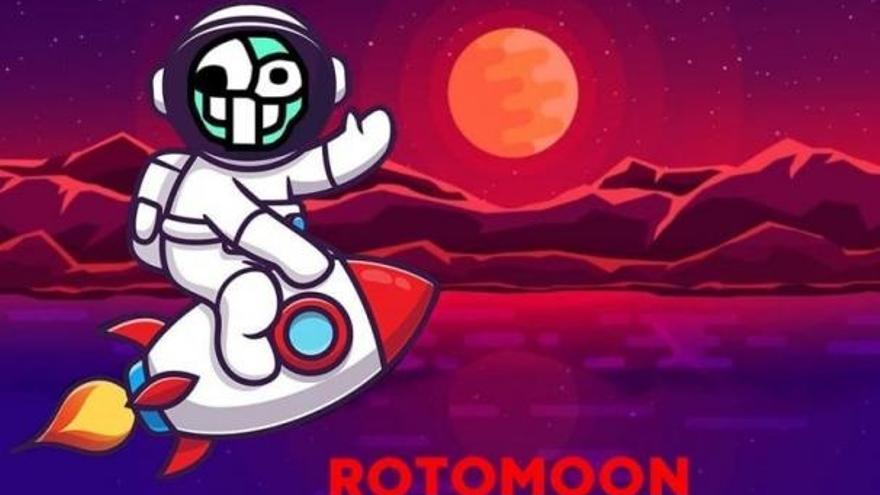 Forocoches He has joined the token fever and has taken his own, Rotomoon, whose image is an astronaut on a rocket and who claims to help animal shelters with his profits.
The token, like bitcoin, has been created with a finite number of coins, 288 million, which refers to an internal joke of the foreros, by which every time someone asks for a figure, they answer 288.
As stated on their website, each transaction will have a 10% commission, of which half is distributed among the holders, that is, the users who have positions in it, and the other half is destined to make donations and marketing campaigns.
Donations will go to animal shelters, as they "want to help as many animals as possible, because they all need medical treatment and food, but the shelters cannot help all of them."
The organizers declare on their website that it is a "serious project" with which they intend to help the largest number of shelters and animals. "This photo has shown many times how generous it is and we want to help. As soon as we put liquidity, it will be blocked and we will stop owning the contract," they say on their website.
Key to keep
"The important thing so that they have some market acceptance is that they are designed or created to meet a need. Those who, in their code or reason for being, do not have objectives to exist, do not have much success in maintaining themselves, "XTB analyst Darío García told Europa Press.
Coins that do not have this objective are called 'shitcoin', in reference to that lack of background, which for García is similar to the so-called' pink sheets': the name by which small-cap companies without fundamentals to support their growth are known in the United States.
This would be the case of Rotomoon for García and he thinks that if the objective is to help the animals that are in a shelter, it would make much more sense for this token to be launched by an organization such as the Animalist Party (PACMA).
The project has already attracted speculative investors, who hope that this token will become a Spanish-style Dogecoin with which to obtain large returns in a very short time, as happened a few months ago when the Reddit forum WallStreetBets caused the price of this coin to skyrocket.
"With the exit of Rotomoon a few days ago, there are many more speculative investors who want to enter the token, which already exceeds $ 1.5 million capitalization, and we cannot rule out that it will become the new 'doge', "IG analyst Diego Morín told Europa Press.
In this sense, the difference for García is that in Spain there is no one equivalent to Elon Musk that is going to make it go up in price so quickly. However, they have explained that they will begin in this second quarter to use influencers in social networks and that thus, "more people know about the project", although they must take into account the new regulation in which the National Securities Market Commission works ( CNMV).
Morín added that, in addition, there are rumors that the most active investors in the Reddit they want to make an appeal to push the token.
A token, not a cryptocurrency
García has explained that it is necessary differentiate between a cryptocurrency, such as bitcoin or ethereum, to a token, which works on the blockchain base of some of the first. In fact, the vast majority of cryptocurrencies that exist are tokens.
"Anyone can copy the codes of bitcoin or any other cryptocurrency and create a token or an NFT, a digital asset backed by some asset", has affected.
García has explained that lately the most used is that of ethereum, since "their transaction costs are very high And therefore, the transaction fees are taken by the creator of the cryptocurrency. "This has helped the growth of the price of the cryptocurrency, at all-time highs, to be more solid.

www.informacion.es
Eddie is an Australian news reporter with over 9 years in the industry and has published on Forbes and tech crunch.