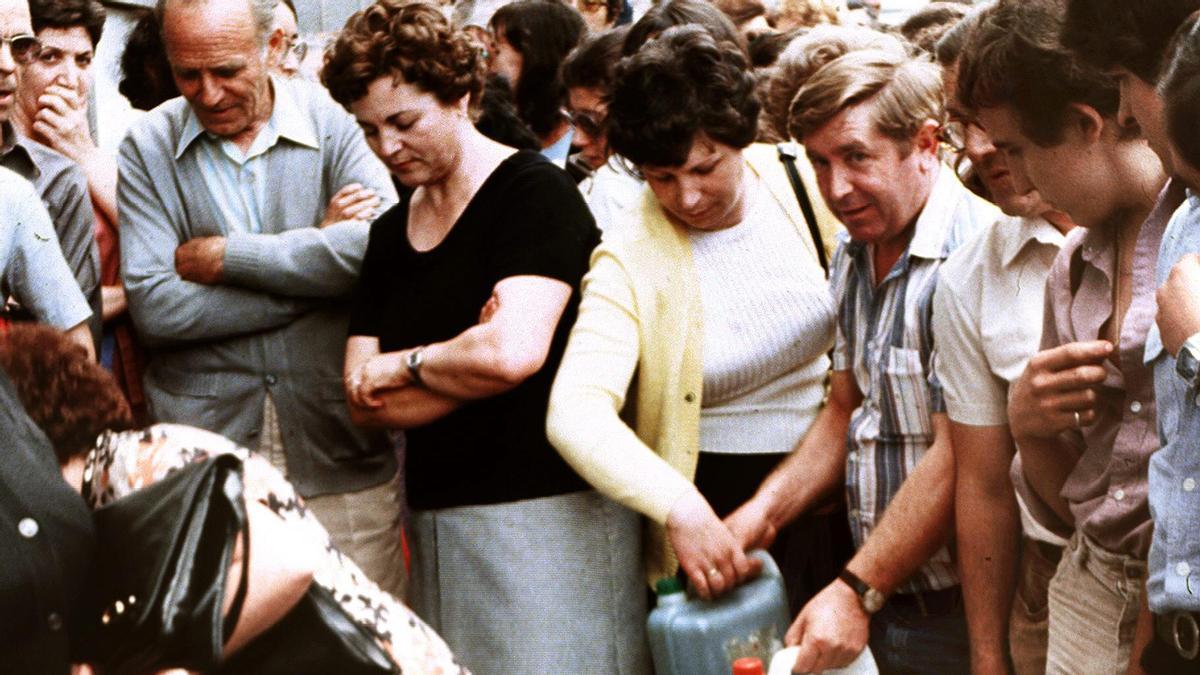 'The syndrome' is the documentary with which Fourth millenium will start its 1st season next Sunday and with which it seeks to find out what really caused the biggest food poisoning crisis by human consumption of rapeseed oil denatured with aniline in Spain in 1981.
In the documentary, Iker Jimenez, host of the program, will present different theories about a case that affected more than 20,000 people 40 years ago and of which there are still many unknowns. Because today many researchers maintain that the cause of health problems – with 3,800 deaths – was the consumption of rapeseed oil.
"Tribute to the victims"
In addition, the program intends to pay a "tribute to the victims", as the co-presenter of "Cuarto Milenio" has specified at a press conference. Carmen Porter.
A documentary that has the testimony of experts, doctors and those affected, which has required three years of investigation and which delves into the reasons for a poisoning that caused lung, skin, neurological sequelae and irreversible muscle deterioration.
Parallels with the coronavirus
Jiménez and Porter have highlighted the parallelism that exists between what is known as the Toxic syndrome and the coronavirus pandemic. "It allowed us to guess what was going to happen with the covid thanks to the intervention of prominent doctors who already had to deal with something similar 40 years ago ", they have assured.
"(In the documentary) We will see how there are doctors who for telling the truth are dismissed. We will see how, sometimes, without scientific evidence, they took for good things that later were not such, also how politicians have only one mission that 40 years ago was the same as today: not to alarm, "said Jiménez, who has been in favor of" informing instead of deceiving. "
Forty years after this case, the toxic agent that caused the syndrome remains unknown, even though it was investigated even by the Center for Disease Control and Prevention (CDC) in Atlanta (USA).
Three new sections
This documentary will open a season of 'Cuarto Milenio' that will have three new sections: 'Algo', where Iker Jiménez seeks answers to the issue of UFOs; 'Marked places', in which unknown cases in Spain are investigated, and 'The lessons of doctor Campillo', where José Enrique Campillo, professor of Physiology at the University of Extremadura, will analyze enigmas such as consciousness and life after death.
And the sections of "Cineclub" and "What they did not tell you about …" are maintained.



www.informacion.es
Eddie is an Australian news reporter with over 9 years in the industry and has published on Forbes and tech crunch.