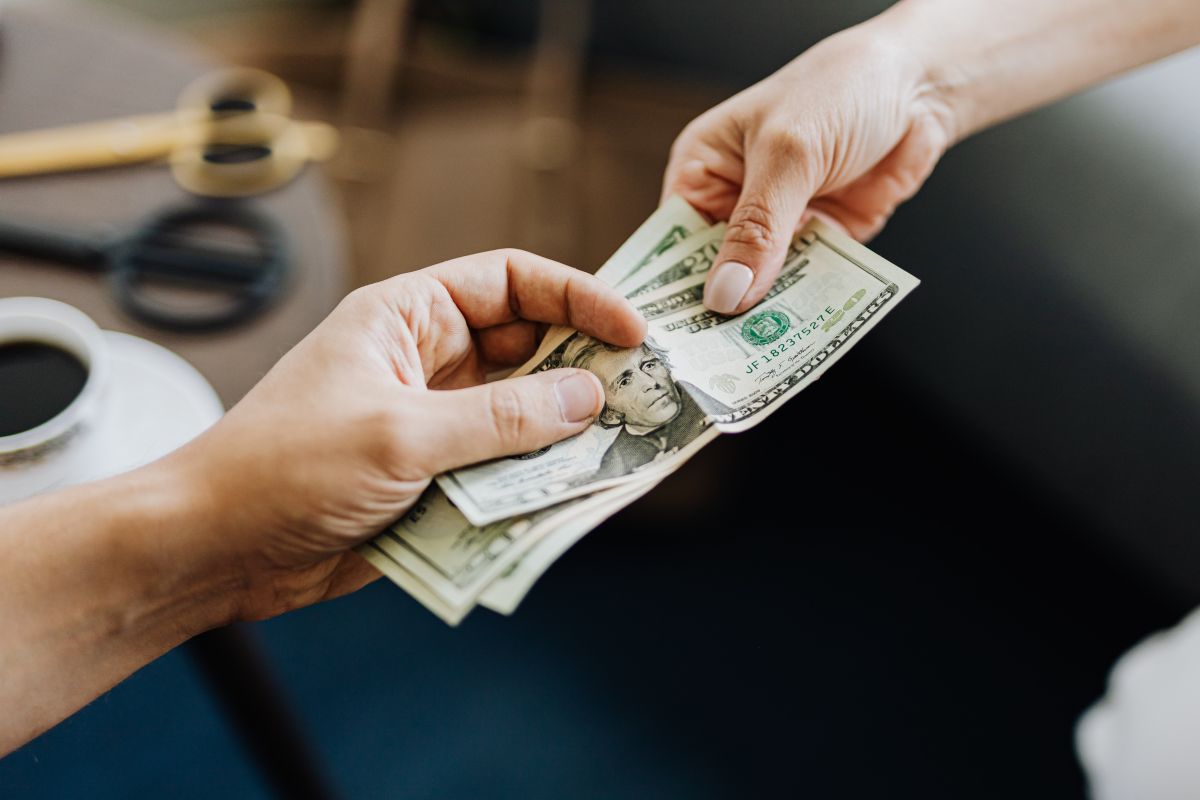 Photo: Karolina Grabowska / Pexels
The more the United States' economic recovery and return to normality are confirmed, less talk about the possibility of President Biden writing a fourth stimulus check.
But that does not mean that the aid is no longer needed, because in fact there are still many families and individuals crying out for more financial support.
CNBC published that proof of this is the petition on Change.org in which more than 2.5 million Americans request government supports of $ 2,000 a month for each adult and $ 1,000 for each child.
The petition started last year and has so far gathered 2.5 million signatures and continues to attract supporters, who have voiced comments such as "Families are still fighting" and "We deserve to be able to survive no matter what."
For an important sector of the population the crisis is on its way out, even in more than half of the states the federal unemployment benefit supports are already being suspended, because the governors argue that they are the cause of people not being hired in the new opportunities that are emerging in the labor market.
It is also known that many Americans who received stimulus checks used them for savings, investments, the purchase of insurance, or even someone who gave them a more superficial use. But the truth is that still there are people who are having a hard time and require extended help to survive or not to fall into extreme poverty.
The idea of ​​regular government revenue gained traction during the Covid-19 pandemic, when a group of Democrats petitioned for and even lobbied President Biden for its extension until the end of the crisis or even until it was required.
At the time, a Senate proposal called for $ 2,000 per month per individual, and up to $ 10,000 per family. The bill was introduced in May 2020 and was spearheaded by Senator Kamala Harris, Democrat of California, as well as Senators Bernie Sanders, I-Vt. and Ed Markey, D-Mass.
At the moment there are no signs of a fourth stimulus check. Monthly child tax credit payments will begin this month, however it remains to be seen if some of those provisions could be extended or made permanent. for people who are really in need of financial support to finish overcoming the economic crisis caused by the pandemic.
You may also like:
Child Tax Credit: the fundamental changes included in 2021
Don Francisco 'sells his Miami property for almost $ 24 million: it will be demolished by the new owners
Richard Branson shows Virgin Galactic's Unity spacecraft in which he will fly on July 11

eldiariony.com
Eddie is an Australian news reporter with over 9 years in the industry and has published on Forbes and tech crunch.