Marcos Gonzalez Diaz
Central America Account @ BBCMundo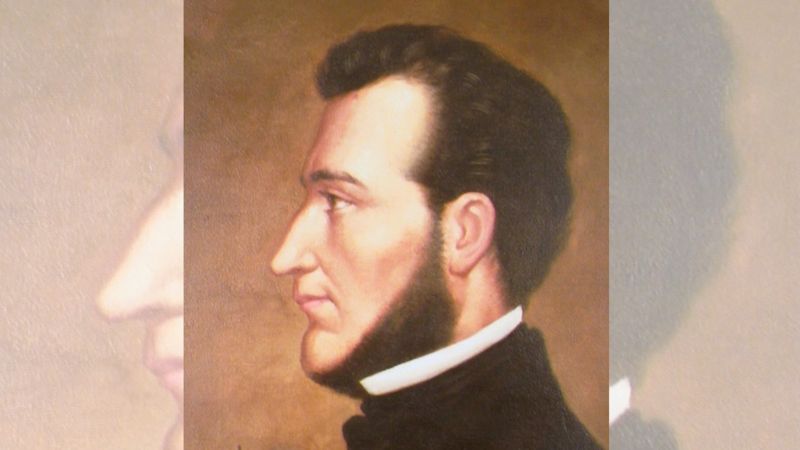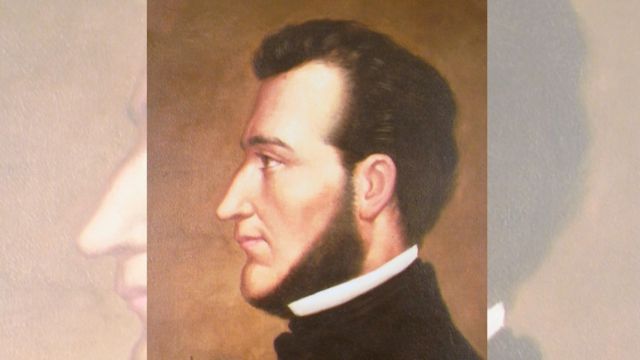 José Martí highlighted "the shadow of Bolívar, who dreamed of a single nation for South America … and the shadow of Morazán, embedding in his triumphant sword the five republics of Central America."
The Cuban thinker referred to Francisco Morazán, the Honduran politician and military man who represents the idea of ​​Central American unity like few others and who many compare with Simón Bolívar, the highest standard of the independence processes of South America against Spain.
And certainly, few historical figures are as important in the Central American region as Morazán, who came to govern Honduras, El Salvador and Costa Rica at different times… and even all of Central America.
Because yes, what today are five countries (Guatemala, Honduras, El Salvador, Nicaragua and Costa Rica) they formed a single nation between 1824 and 1839: the Federal Republic of Central America.
It was the ephemeral historical period in which Morazán, who presided over this united republic for eight years, saw his dream come true.
His liberal policies, absolutely innovative at that time, nevertheless earned him not a few enemies among the clergy and the conservative classes, until a popular insurrection ended with his execution in 1842.
And with him, also died his dream of a united Central America in a single nation.
Ideals of Enlightenment
Analysts define Morazán, born in Honduras in 1792, as a strong leader and visionary who made himself after little formal education of just "18 months" at school.
"That a boy who studied so little took refuge in the library to read the wise men of the Enlightenment, is why I say that Morazán is one of those great men who are born every 5,000 years ", highlights the Honduran historian Miguel Cálix Suazo, president emeritus of the Morazanico Institute.
As with most historical figures, however, their trajectory is not defined by everyone in the same way.
The Guatemalan historian Siang Aguado de Seidner acknowledges that "Morazán is a controversial character in Central American history. His figure has remained entangled in myth, legend, history and subjectivity ".
"He has always been judged in two different ways: if the liberals or the Morazanistas do it, his figure dazzles; (while) the conservatives present him as a very attacked and despicable character," he reflects in conversation with BBC Mundo.
Morazán experienced the end of the Spanish colony in 1821, at which point he began his career in politics as a firm opponent of the annexation to Mexico of Central America (then Kingdom of Guatemala, which included Chiapas) promoted by General Agustín de Iturbide.
But that Mexican empire did not live beyond 1823, due to enormous internal discrepancies.
The then five Central American territories (Panama was part of Greater Colombia and Belize was a British colony) were finally independent.
United, gave rise a year later to the birth of the Federal Republic of Central America.
The dream come true of a Central America
The Salvadoran liberal José Manuel Arce was elected first president, but he soon ended up giving in to the pressure of conservatives – of great influence and economic power – who defended a centralist government (with less autonomy for each state) and the privileges of the Church.
The conflict between liberals and conservatives broke out and the states revealed themselves to the unionism imposed by the federal government and the "dictatorial actions of President Arce", according to Aguado de Seidner.
Morazán then led the military confrontation in Honduras against the troops of the central executive, resulting in the winner in the so-called Battle of La Trinidad.
After that victory, he was provisionally appointed head of state of Honduras and went on to become the most recognized liberal leader in Central America. With less and less support, Arce fled to Mexico.
In 1830, Morazán was elected president of the Federal Republic and implemented a true revolution of measures based on ideals inspired by those documents he had read about the Enlightenment.
Among other reforms, worked for a universal education with the construction of schools.
It also limited the power of the Church by making marriage secular, separating the religious institution from the state, and abolishing government-supported tithe, while proclaiming freedom of religion and expression.
But he also "exiled the Guatemalan conservative leaders and took away part of their assets, a measure that was not very successful since it consolidated in them a deep resentment", analyzes Aguado de Seidner, director of the Department of Education of the Francisco Marroquín University in Guatemala.
"The sword of Morazán was education", remarks to BBC Mundo Cálix Suazo, author of ten books on this historical figure and who criticizes that in Central American schools only "the Morazán Militar" is taught.
His end in Costa Rica
In 1937 a surprise uprising broke out in Guatemala led by Rafael Carrera, a peasant leader who could neither read nor write but who gained strong popular support.
And conservatives, who preferred to maintain the old colonial power structures that guaranteed their privileges, saw in him the great possibility of unseating Morazán power.
After long battles and civil wars in the countries, the fracture of the Central American republic was already more than evident: Nicaragua was the first to split and the other states soon followed.
In 1939, the union of Central America was officially history. The forces loyal to Carrera (who would end up being the first president of the Republic of Guatemala) ended up winning.
And although Morazán concluded his mandate at the head of that republic, shortly afterwards he was elected head of state of El Salvador, which made Carrera and the conservatives return to declare war on him.
Morazán then took the path of exile in 1840, leaving first for what is now Panama and then for Peru.
But the Honduran did not give up his dream and, in 1842, he returned to Costa Rica. with the intention of reunifying Central America.
He did so at the request of General Vicente Villaseñor, who was leading a revolt against the conservative de facto president Braulio Carrillo. After overthrowing him, Morazán was appointed president provisional head of the State of Costa Rica.
But while organizing the capture of Nicaragua, Morazán was the victim of an uprising that gave rise to new confrontations and that brought him to an end.
Historians point to the key role played in this stage by "the betrayal" of one of Morazán's old allies and great friend: the commander of the Costa Rican city of Cartago, Pedro Mayorga.
Morazán went home after escaping from the siege that adversary troops had imposed on him in San José, trusting that he could help him.
"Mayorga hid and it was his wife Ana Cleto who told Morazán: 'Look, last night the people (not to mention your husband) spoke out against you, my husband is no longer with you'. Mayorga had turned against Morazán and never faced him, "says Cálix Suazo.
Although the woman tried to help him by offering him several mules so that he could escape, Morazán did not accept and decided to stay in Cartago, where he was captured.
Both Morazán and Villaseñor were executed in September 1842.
"Dear friend, posterity will do us justice"Morazán told him before fire broke out on them.
A central place in the region
"Bolívar died when Morazán was becoming president of Central America. They are two great giants of America that it is well worth highlighting them permanently ", underlines Cálix Suazo when asked about the parallelism that many analysts see in the figures of the two characters.
Aguado de Seidner, for his part, points out that both fought for territorial unification. "They shared the same unionist ideal and neither of them made it happen."
But what would this region look like today if its countries had remained united?
"The Republic of Central America well could be a formidable nation, with an economic and political level similar, for example, to that of Colombia or Ecuador. Now, however, it is a region of little importance in the world whose history is often tragic, "Christopher Minster, a professor at Ecuador's San Francisco de Quito University, posted on the ThoughtCo website.
In fact, there are those who defend that Morazán's dream of a united Central America did not completely die with him.
As Aguado de Seidner recalls, "in the course of history there were 11 attempts at Central American integration, of which 10 failed. Currently there is the Central American Parliament, which is the last attempt and which, for the moment, has not yielded the expected results. "
And although the story of Morazán is well known in Central America, the truth is that outside of it it is something unknown for many.
During the nineteenth century "conservative politicians they were in charge of discrediting his image for the liberal policies that he tried to establish and for that reason, he is not widely known outside the region, "says Aguado de Seidner, who emphasizes that Morazán had successes but also" made mistakes. "
"With his death Central America disappeared as a single political entity. There is no doubt that (…) it occupied a central place in the history of the isthmus," he concludes.
Or, as José Martí wrote: "Morazán was killed and the union fell apart, demonstrating once again that ideas, even if they are good, are not imposed either by force of arms or by force of genius. Hopefully they have penetrated the crowds ".
* This article it was elaboratedO for the digital version of Centroamérica Cuenta, a literary festival held in San José, Costa Rica between the 13 and May 17.
Now you can receive notifications from BBC News Mundo. Download the new version of our app and activate them so you don't miss out on our best content.

www.bbc.com
Eddie is an Australian news reporter with over 9 years in the industry and has published on Forbes and tech crunch.