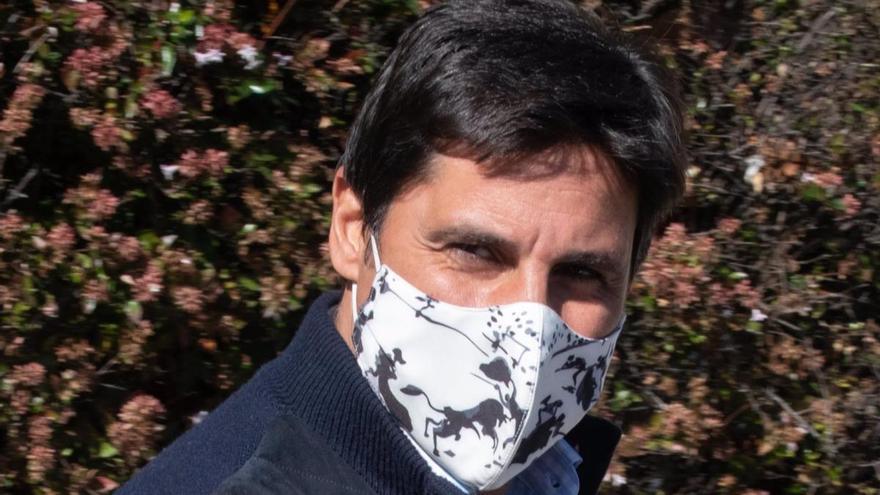 Francisco Rivera has reappeared after the statements in which his brother Kiko Rivera confessed that the personal objects that Paquirri left as an inheritance to him and Cayetano – and whose theft Isabel Pantoja denounced for not giving them to him – have been hidden in a room of Cantora during All these years. The ex-right-hander has spoken on this subject, quite affected, in the program in which he collaborates, 'Public mirror'.
Very sincere, Francisco has revealed that "it is a complicated issue. It is not that simple. Many things are mixed. It is my family, my father, my mother's struggle because we had my father's things.. I already knew everything that Kiko said, but I kept silent out of respect for him. "
"And there is much more. I don't know if this is the moment or when, I have to think, but I think the truth should be known sooner or later. Moral shame of people who should get into a hole and not come out in their lives out of shame of how they have behaved. It should be known, but I don't know when or where. You have to mature it ", Francisco has confessed, leaving us speechless when he assures that not only Isabel Pantoja is guilty of everything that has happened with her father's inheritance.
Very sad, as she agreed when Susanna Griso asked her, Lourdes Montes's husband has indicated that he is not having a good time because "now the thoughts about my father, about what my brother Kiko has gone through, the fight of my mother because Cayetano and I had the things my father wanted us to have. "
When asked if in addition to the disappearance of Paquirri's personal and bullfighting objects there are more things that we all do not know, Francisco has confirmed it, but has avoided revealing what: "I'm not ready to talk about certain things yet. I have to think about it, see it. I'm not sure I want to do it. But I think the whole truth should be known. Because so much speculation has been made … there are many people involved, not just Isabel Pantoja"
"The will is a dead letter when there are people who do not fulfill the wishes of the deceased, the last will of the one who is gone. Her family must respect above all the wishes of her husband, her ex-husband, her father … and when a person is moved by greed is when problems come, "said the former right-hander, who believes that" You must know the truth because there are many people who have behaved so badly that I will rest a lot the day I take off their masks. "
After Kiko Rivera has stated that the objects that his father bequeathed to him and Cayetano are still in Cantora and were never stolen as assured by Isabel PantojaIt is inevitable that Francisco remembers his mother, Carmen Ordóñez, who in her day denounced the tonadillera so that she could give them the things that Paquirri had expressly left him and his brother. "Many things are mixed. A lot of feeling. My mother left with a great sorrow for not having managed to recover what my father wanted for us. That costs me a lot to forgive him. And one thing is to forgive and another is to forget," he confessed , avoiding talking more about the thorny issue.

www.informacion.es
Digsmak is a news publisher with over 12 years of reporting experiance; and have published in many industry leading publications and news sites.