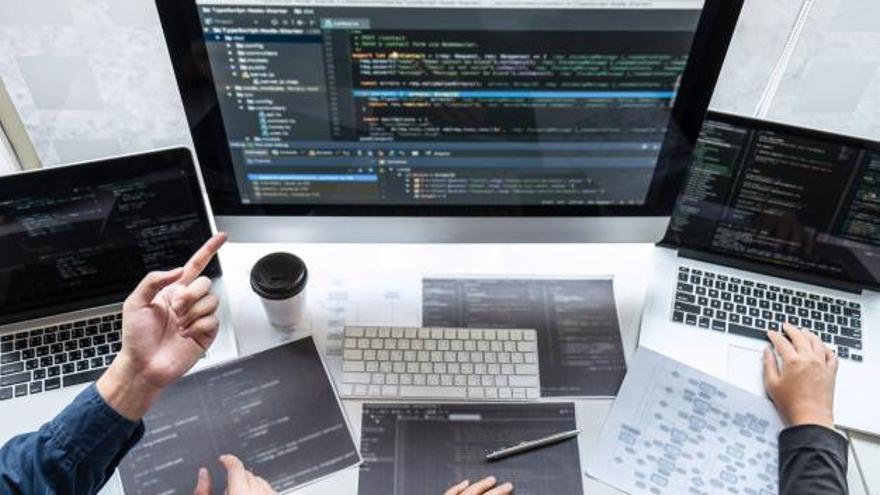 Would you like to learn to program? Programming has acquired a great role in recent years, if you are passionate about this world it is important that you know which profiles are the most demanded in companies and training adequate so that you specialize depending on your preferences. Without a doubt, if you choose to train in this sector, it is currently about one of the most demanded professions. It is a reality that the labor market demands more and more professionals with technological knowledge that allow companies to advance in their ddigital development.
For this reason, FEMPA offers this Computer systems programming through which the student will develop software components based on specific specifications, providing administration and supervision functions of the operating system, for the management of the resources of a computer system and interaction with other systems using technologies object-oriented and component-oriented development programs.
In addition, it is a official training that qualifies you to be able to work in companies, public or private entities of any size, that have computer equipment for their management, in the systems or development area of ​​the computer department.
The course also includes a internship period in company, where you can apply the knowledge acquired.
Who can enroll in this training?
This course is aimed at active workers, freelancers and workers in a ERTE situation in any sector, with a work center in the Valencian Community, as well as unemployed people registered with the SERVEF since it is a free training financed by GVA / LABORA.
Upon completion of the course, you will be able to work as a senior systems analyst, mid-level programmer analyst, mid-level applications analyst, computer application programmer, systems programmer, or component programmer.
In addition, passing this certificate of professionalism validates subjects of the Higher Degree of FP: Senior Technician in Development of Multiplatform Applications.
Do you need any requirements?
In order to take this course you have to accredit the following academic requirement, be available to the minimum academic qualification: Bachelor, FP2, FP Medium degree or BUP.
If you do not have at least one of the previous qualifications, you can take the course if you have any of the following accreditations:
• Have passed the Access Test for a Higher Degree FP cycle.
• Have passed the University Access Test for people over 25 and / or 45 years old
• Have any Level 3 Certificate of Professionalism.
• Have passed the Level 3 Proficiency Tests.
For other cases, consult with FEMPA.
Hours and duration:
Modality: In person
Duration: 590 hours
Schedule: L-M-X-J-V 15:30 a 21:00
Date: from 03/22/2021 to 09/27/2021. The month of August is not for school.
Place of delivery: FEMPA – CESA, FATHER ARRUPE S / N Alicante
You can now sign up here.

www.informacion.es
Eddie is an Australian news reporter with over 9 years in the industry and has published on Forbes and tech crunch.