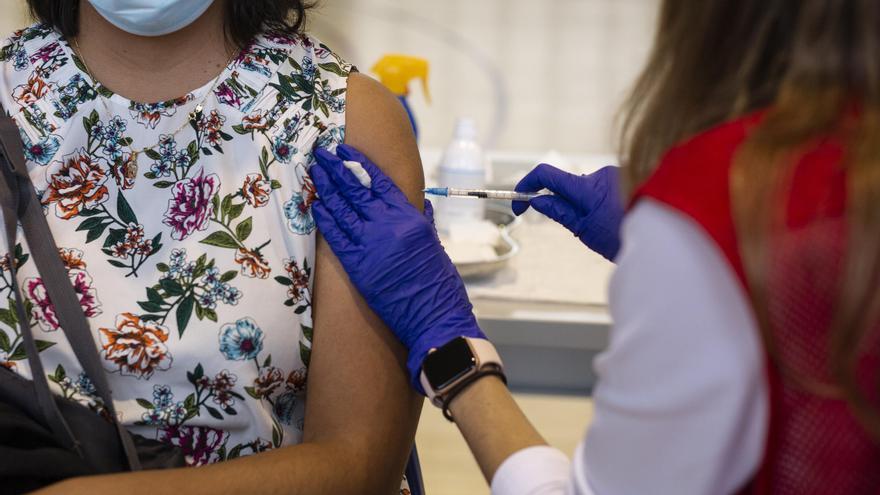 Baltasar Gracián said that true freedom consists in being able to do what must be done, and Ramón de Campoamor, that freedom does not consist in doing what one wants, but what is owed.
Our freedom is useless if we do not use it for the common good. I have the freedom to circulate around the quarry, like Drenthe when he played in the Hercules, at 240 km per hour, but I doubt that it will benefit anyone. And if I have an accident (it is going to be yes) and someone is after me, they can "pass" everything, and continue to circulate, omitting the duty of relief. Or if I see one car hit another and drive off, I have to take the offender's license plate and leave a note (right, Javier?). Although there will be people who ignore it, this negligent attitude does not benefit the common good either.
What about vaccines? What attitude improves coexistence and is good for society? Some think that the anti-vaccines are unsupportive madmen who are going to collapse the UCIS, while they think that those are guinea pigs that in a few years will have sequelae (the Spanish Medicines Agency speaks of risks of myocarditis, pericarditis and cutaneous vasculitis. According to the Ministry of Health, one in every 1,356 punctures has had a very adverse reaction) perhaps very serious due to having injected a chemical compound such as sheep, and that even so they also suffer from covid and obviously they also spread no matter how much passport they display.
The other day I heard on the radio a doctor from Barcelona say that, of those admitted to the ICU, half were on the double vaccine. Although I also heard that man who looks like Donald Trump and rules in England say otherwise. I have recently put on the booster, because I think that, being vaccinated, my viral load will be less than that of an unvaccinated person and I am less likely to develop the disease and spread it. And now that they give me the opportunity to write for the newspaper, with the illusion that it makes me, it is not convenient for me to die or fall seriously ill.
Now, I am not absolutely sure that getting vaccinated is the solution. And that there are so many toilets who do not do it gives me pause. It is likely that within a few years the virus will have mutated so much that vaccines will be useless, who knows? Because what is clear is that they are losing effectiveness with each new variant, although their ability to avoid a serious covid is very high. But that "this never ends" feeling, I think it's going to last a little while.
And, as Mario Benedetti wrote, "when we had all the answers, they changed the questions." Because it is clear that we are in a scenario of great uncertainty.
I find Djokovic's show (pronounce yo-covid) embarrassing. I remember the great teaching of the one who is hot in winter, also known as the "Barbarian King": "the law is the same for all." Maybe Novak (no-vac ….. some) likes George Orwell's phrase better, "we are all equal but some are more equal than others."
And at the same time, I find Macron's attitude regrettable, saying that he wants to "feed" those who do not want to be vaccinated. Are you not the president of all the French? Oh, Manolito, it gives me that you screwed up a little …
For subscribers, I strongly recommend reading the article by Judge Asencio Gallego (Your Honor, if you pass sentences half as well as you write, I bet few will revoke you) from November 27, "Hospitals, for the vaccinated." . Ah, that you are from the Cofradía del Fist Closed (and not because you have left-handed political theories) and you don't want to spend the money? Do you have 36 euros to invite your partner to an excellent performance at the Teatro Principal (thank you, María Dolores Padilla, for your extraordinary work), but not to subscribe to this newspaper for a year? Well, you don't know what you're missing, majete.
How Aretha sang (she doesn't need a last name) "all I'm asking is for a little respect". We do not think we are better for taking a route, respect for any option.

www.informacion.es
Eddie is an Australian news reporter with over 9 years in the industry and has published on Forbes and tech crunch.