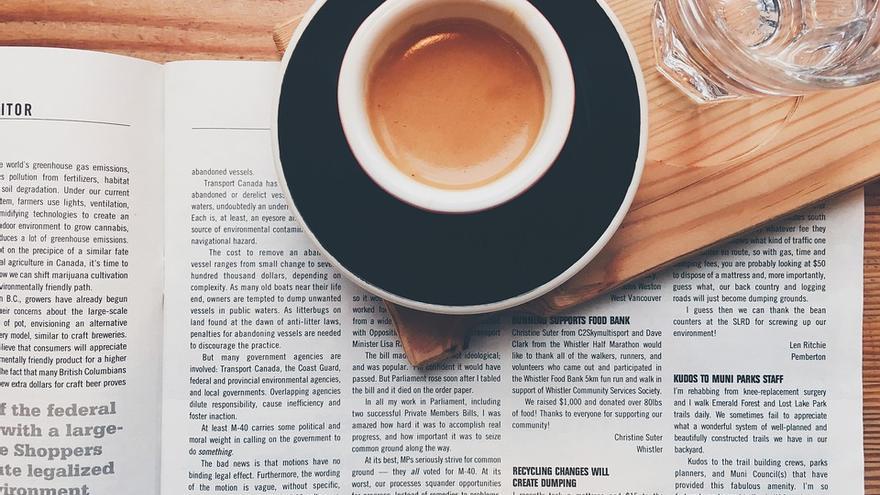 When a writer dies and the farewell ceremonies are over, he falls into a limbo of silence that lasts for several years, usually many. Sometimes his own contemporaries do not see him come out of it and it is later generations who rescue him, if that is the case. Baltasar Porcel, in addition to his novels, was a writer who was present day after day through his columns in La Vanguardia, as he was before in his Destiny reports. The presence of Baltasar Porcel was a constant here and there and nobody has ever said that this is easy. That presence became, after his death, a memory. A memory that had its sparkles in the La Caixa exhibition 'Baltasar Porcel: Mallorca, Barcelona, ​​el món' and now has a logbook of his life in Barcelona during the sixties in Vila-Sanjuán's book. But that is rooted in the atavistic memory of the island. With Vila-Sanjuán's book we will discover the Porcel from when we were children and adolescents and we read it in Destino as a collaborator – later he would direct the magazine – and after being dazzled by his Solnegre; Porcel that becomes a character in a natural and never imposed way; the Porcel whose life among novels ends up also being a novel. As if it came from the pen of Balzac or Stendhal, the character that was Porcel, and the literary passion that fueled his own life. Sergio Vila-Sanjuán has acted as a meticulous detective of an important fragment of the forging of that character and he gives it to us in El joven Porcel -editorial Destino- so that we can live through his quest the years that we lacked in training and early maturity of a great writer: the best Mallorcan novelist after Llorenç Villalonga. And a question: is it read in our high school Les pomes d'or (so adequate) or any other novel by the writer andritxol?
2. In every artistic movement there are two poles or larger figures on either side of the tapestry and the others move between them. In the poetry of the Beat Generation, there is a great admitted by all who is Allen Ginsberg. His poem Howl is one of the best cataract-poems of the 20th century and his first verses 'I have seen the best minds / of my generation, destroyed', were among the most recited in the bars of the late 70s and among some junkies from the 80s (I'm talking about Spain now). The other big one – although there are doubters about it (or there were, the Beat Generation is no longer a reason for university theses) – is Lawrence Ferlinghetti, who has just died at 102 years of age. He was the editor of that Ginsberg poem and founded the famous 'City Lights' bookstore in San Francisco. For the Howl edition, he was brought to trial on charges of obscenity and later acquitted. For his bookstore – whose model was the Parisian 'Shakespeare & Company' and which was also an independent publisher – he was revered by poets and novelists from his country. He cared for it until he sold it, and even after. Ginsberg came from Whitman and in a way from Tristan Tzara and the French surrealists; Ferlinguetti came from the English romantics and from the surrealist precedent, that is, from Apollinaire, in addition to having read both Ezra Pound and Paul Valéry well. His poetry was more cultured, or more cultistic, as you like, than that of his friends. He was a great poet and a happy bookseller; I suspect that this combination made life so generous with him, much more than with his generation companions and more also than those companions with him as the years passed, in which Ferlinguetti seemed to move to a second row. But he has survived them all and his face was reflected with joy. I will always remember the day I learned his name forever. It was in 1974 – I was 18 years old – when I read a poem of his that dazzled me, translated by Agustí Bartra in his Anthology of North American Poetry. Years ago I repeated those verses a lot and I think I included them in one of my novels, I no longer remember whether The Messenger of Algiers or the Kings of Alexandria. They say like this: 'It is terrible / a horse at night / standing and alone / in the quiet street / whinnying / as if a sad naked astride him / squeezing him with hot legs / and singing / a sweet and tall and hungry / single syllable. ' I have never forgotten these verses.

www.informacion.es
Eddie is an Australian news reporter with over 9 years in the industry and has published on Forbes and tech crunch.