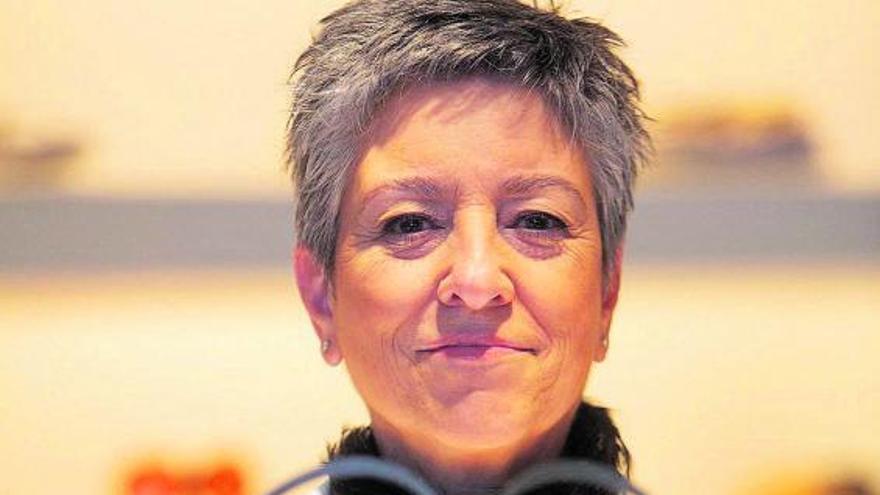 She belongs to a family of businessmen, but the first professional steps of Mila García were oriented towards what at that time was her great passion, dance, coming to practice for three years as a dancer of the Classical and Contemporary Ballet of Madrid. But, in the end, the family pulls, and although it did not initially fit into their plans, he decided to take a radical turn in his life to end up taking the reins of the shoe company founded by his grandfather and later led by his father. The result of his management could not have been more positive, because the Pedro García company, located in the Alicante municipality of Elda and dedicated to luxury women's footwear, has long been an international benchmark, in addition to having received in 2020 in National Fashion Award granted by the Ministry of Industry.
It was in 1925 when the company began to take its first steps under the guidance of Pedro García Amat. As Mila recalls, "it started as a men's shoe manufacturing workshop." The change of course towards women's footwear "came when my father, Pedro García Vidal, took over as director. In fact, it can be said that he was the one who laid the foundations of what the company is today, because he had a vision of the future and knew how to read that women usually invest more in shoes than men ".
But while all that was happening, Mila García directed her steps towards other directions. "I studied business," he explains, "but what motivated me at that time was dance, for which I felt a great passion. I was a dancer in Barcelona and also in Madrid, where for three years I was part of the Classical and Contemporary Ballet as a professional. I liked it so much that I thought I would never get to work for the company. "
But things change, especially when you are a mother for the first time. "At that time," he reflects, "I had to rethink the future, in the sense that either I dedicated myself to teaching dance, or I chose to join the shoemaker's firm."
In the end, he opted for the second option, accepting the invitation from his father. According to Mila, «I gradually grew up with him, traveling through different countries, mainly the United States, where we held events and organized presentations. I went through almost every step, before finally assuming leadership in 1991. Still, my time as a dancer contributed a lot to my professional development, especially in terms of discipline, temperance and dedication to work. "
Said leadership is now shared with his brother, Pedro García Mira, and his wife, Dale Duvobich, who are the creative directors of the company. "I take care of the commercial section more," Mila clarifies.
She worked as a dancer for the Classical Ballet of Madrid and her two daughters already work in the family company
The company has specialized in luxury women's footwear, albeit with nuances. "The shoes we manufacture – he emphasizes – are the result of a perfect combination of design, excellence in materials and craftsmanship, and compared to some of our international competitors, with more affordable prices. Our product is designed for an independent, hard-working, middle-class woman. "
Another issue that distinguishes Pedro García's shoes is comfort. As Mila explains, "excellent design doesn't have to be at odds with comfort. We want our footwear not to make women suffer, but to empower them.
Pedro García also strictly applies the 'Made in Spain' philosophy and all its production is centralized in Elda, where it has a factory with a staff of 90 employees. "Craftsmanship is a key factor in our company, and from the beginning we were clear that we should produce here, also training young people in the craft. We feel responsible for the families that work for us », he stresses.
The company has a great international vocation, to the point that it exports 95% of its production to a total of 36 countries, led by the United States and Italy.
The pandemic, taking into account that fashion has been one of the most affected sectors, led to a 40% drop in turnover in the company during 2020, although in 2021 it has already improved and it is hoped to recover in the This year, the 13 million euros of business volume from before the crisis. And all this, in addition, with the future assured, since the fourth generation of the company, made up of Zahara and Candela, Mila's daughters, is already working in the company.
Thirty pairs in the closet
Mila García leads by example, to the point that she has 30 pairs of shoes in her closet, "all of them," she underlines, "from my company. I like to try the footwear we make. " She claims to be proud of being a woman and a businesswoman, although she acknowledges that there is "a long way to go. We have to trust ourselves more ».

www.informacion.es
Eddie is an Australian news reporter with over 9 years in the industry and has published on Forbes and tech crunch.