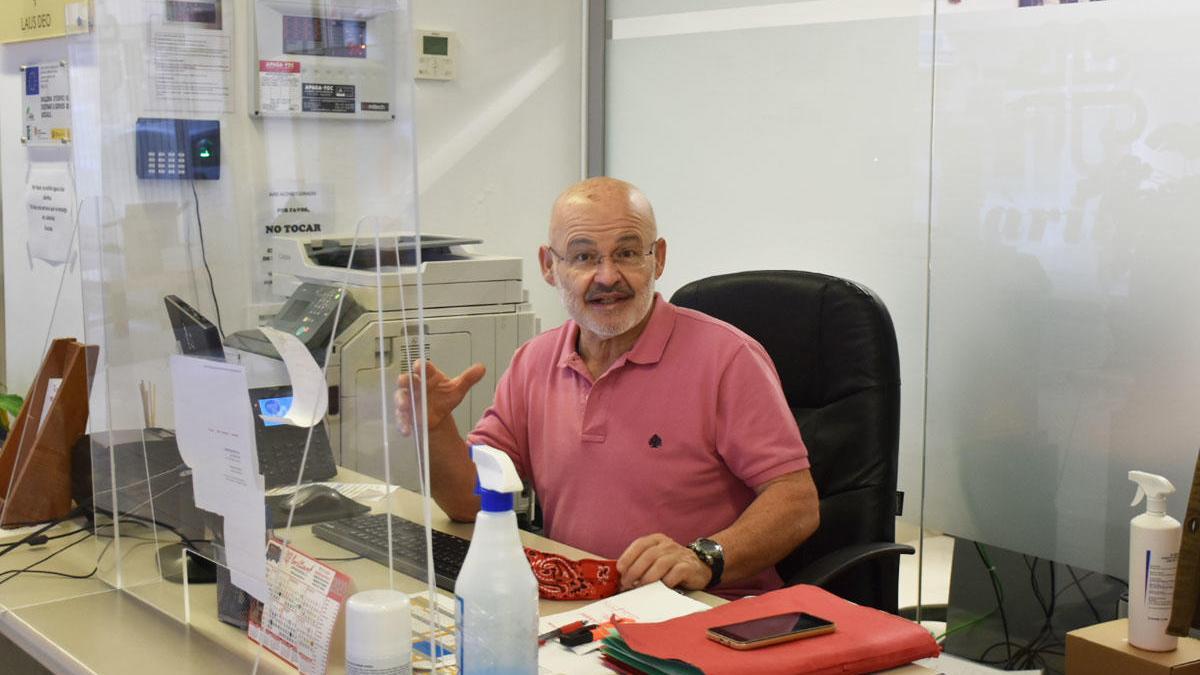 The sentence of 16 years in prison that the Provincial Court of Palma issued in 2013 for the former Minister of Industry of the Balearic Islands and former senator of the PP José Juan Cardona was in its day the highest imposed in Spain on a politician for corruption. The court considered him responsible for a network of commission collection and fraudulent hiring through the Balearic Economic Development Consortium, in which other high-ranking officials of his department were also involved and which resulted in a loss of 11.5 to the public coffers millions of euros.
The penalty was unusually high because Cardona always defended his innocence and rejected any pact with the Prosecutor's Office that forced him to assume his guilt to lower it, as did the other defendants in the so-called Scala case. Although he was convicted of practically all the crimes associated with the corruption of a public office, it could not be proven in the trial that he had personally received or benefited from the money illegally diverted; it was the incriminating statements of his subordinates (who confessed the collection of commissions and affirmed that they shared them with him) and his decisive position at the head of the Ministry that sentenced him. The decision of the Audiencia was fully ratified by the Supreme Court.
In the Ibiza prison, José Juan Cardona is an exemplary prisoner, highly esteemed by both inmates and officials, and his attitude has earned him repeated congratulations and rewards from the center's management. But it still took nearly five and a half years for him to get his first weekend leave. And it had to be a government permit, under the authority of the General Secretariat of Penitentiary Institutions, and not one of the ordinary exit permits to which he was entitled for having already served a quarter of his sentence and having the favorable report of the technical team and of the jail treatment board. They were denied up to six times by the prison surveillance judge and the Hearing, alleging that good conduct was not enough and that the long pending sentence had to be taken into account, the seriousness of the crimes committed and that there was no assumed their responsibility in them.
This same month he has seen his first request rejected to qualify for the third degree penitentiary, which would allow him to go to prison only to sleep, but for a few months José Juan Cardona has been able to leave prison three days a week to collaborate as a volunteer in two NGOs, Cáritas and the Asociación Conciencia.
At Cáritas he has become a "very valuable" collaborator, explains Maite Barchín, a social worker at the entity. "He does a magnificent job for us and, if he could, we would like more to come, because of his knowledge and his ability to work," he emphasizes. A lawyer by training, he is always ready to offer his legal knowledge to help both his colleagues in prison and Caritas users. A contribution that those responsible for the social assistance organization of the Catholic Church value so much that they are considering creating "a specific program of legal advice", indicates Barchín.
So long incarcerated makes the problems relativize. José Juan Cardona says that his experience in prison has taught him that the key is to always have the ability to adapt to circumstances. When asked what he misses the most, he responds like a spring other than freedom, but if he is insisted on going into details, he says that he longs for the sum of small things that can be done of their own free will, without being constantly watched.
He had never worked on social issues before and speaks with real passion about his work at Cáritas. She appreciates the fact that she allows her to go out on the streets three times a week and the possibility of helping people, but she acknowledges that she suffers from the situation of many of the people she serves, who have neither food nor shelter. This experience allows him to anticipate that Ibiza is about to experience a dramatic situation due to the crisis caused by the coronavirus.

www.informacion.es
Digsmak is a news publisher with over 12 years of reporting experiance; and have published in many industry leading publications and news sites.