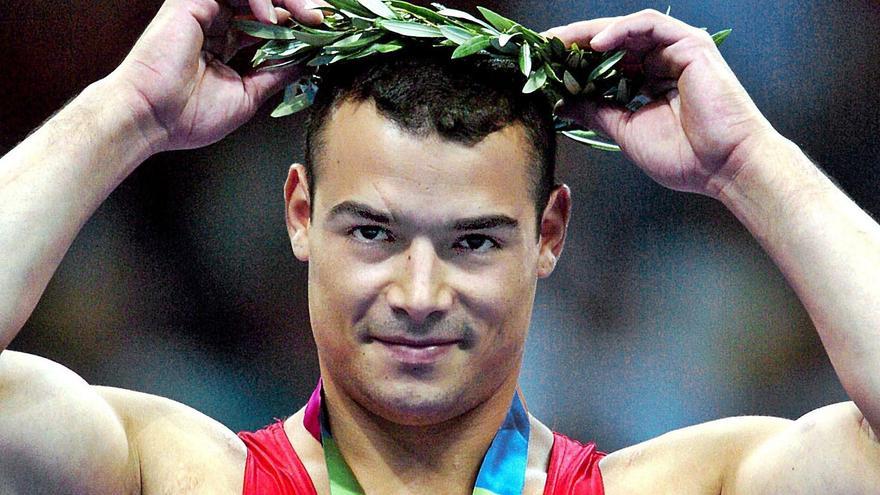 Driven by the endless illusion of childhood, few are the children who do not dream of being great sports stars. Many fail and learn to deal with life after that first frustrated longing. Others live the culmination of their most primal desires, with a life of success peppered with public recognition, self-esteem, constant support and, depending on the case, a considerable sum of money.
But then there is more. Sporting successes are ephemeral achievements prior to the second life that the stars who were once covered have to deal with, the transition to anonymity after a premature retirement, the search for another occupation beyond the physical activity that has structured their life since he has memories.
For some, the price to pay is too high, victims of a society that abusively consumes throwaway athletes, whom it deifies and then replaces with a younger, improved and attractive version of themselves. In the end, what remains are people educated in demand and full dedication, in some cases rich premature, more or less influential and popular, who are full-fledged retirees at 40 years of age.
«The athlete has dedicated his whole life to something that he has been passionate about and one of the most difficult things to accept is that he has to find another occupation. In addition, he has a very high rate of self-competence: what he did he liked a lot, but he also did it very well. Then he has to face another reality in which what he does, he does not do so well, "explains María Fernández Ostolaza, a former gymnast and national coach who, after her two retirements from sport, became a psychologist and accumulated years study in a doctoral thesis on the duel of sports retirement.
"We have two lives: that of an athlete, in which you are like in a bubble, and the real life that begins the day you retire," explains ex-basketball player Ferrán Martínez, recycled in his second life between investments. financial services, advice to retired athletes or the writing of self-help books such as La cancha de la vida; after an enviable career at Barça, La Penya or Panathinaikos, as well as 156 caps with Spain. His sporting career ended abruptly, at the age of 34, pushed by a knee injury that occurred in a Catalunya-Croatia in 2002, captaining a team with Pau Gasol (recently named best rookie of the year in the NBA) his brother Marc or Juan Carlos Navarro. «It was a very strong shock, but I quickly got on with it. Retirement is a very big change, but it is also an opportunity to start enjoying other things, "he explains.
Transition stories such as that of Ferrán Martínez were those found by María Fernández Ostolaza when she started working with former soccer player Jorge Valdano in a company that transferred sports concepts to the workplace. «I realized that many emotions were mobilized in all cases. Then I realized that it was important to talk about all that, "illustrates Ostolaza. The next step was to form what would be his study group and thus was born in 2011 "the retreat gathering", some meetings of former athletes whose nucleus formed the founding germ of The Last Wardrobe, an association that brings together retired athletes monthly in sessions to share your experiences and feelings in the grief of early retirement.
The last wardrobe began to be shown to the public after the death of the ski champion Blanca Fernández Ochoa. The Madrid woman is the last of the tragic cases that put names and surnames to the most dramatic destiny of some lives after sport, as were the cases of Jesús Rollán, Chava Jiménez, Yago Lamela, José Manuel Urtain or Luis Ocaña. "We try to see what things hurt. How has your relationship with sport been? How is their environment related to retirement, "says Ostolaza, who adds the change of vision about the athlete in their environment between the duels of retirement, from the transition to anonymity to the adaptation of his family to the new situation.
In order for the athlete to be the one who marks the plans of his second life, the Higher Sports Council (CSD) advises elite athletes through the Athlete Attention Program (PROAD) that "offers personalized attention during the race sports so that it culminates in a successful socio-labor integration ", they point out from the government body.
Prevention
The main dedication of retired athletes is the sport itself, but among the keys to making the trance bearable, Martínez points to the diversification of interests during the career: «In addition to training, it is important that not all life revolves around sport, have other concerns. When you are competing you don't think about when you are going to retire and there are many who believe that everyone is going to look for them and they will have offers of a thousand things, but it is not like that, "he says.
«You have to think about when to withdraw, try to control the withdrawal. An injury or poor results can remove you, but the more you have thought about and prepared for the withdrawal, the more it will look like what you want, "says Ostolaza, who also points out points in which the athlete can influence to manage successfully the trance of withdrawal.
"Retirement is like a wedding: we all know that there are a series of elements that are there and are inevitable, but then each one sets it up in their own way," he exemplifies. Better yet, it's like a divorce: the same elements as with the wedding, but you know there is going to be pain and a change in life. The key is that you can choose how to do it, "he adds enlighteningly.
In tune with the ex-gymnast, Martínez points out with precision the intrinsic characteristics of the athlete that can be extrapolated to the civil world: «Athletes are used to working under pressure, with objectives, we have the ability to overcome many adversities. All the values ​​that sport gives you are very positive when you transfer them to the world of work. This was said a lot by Johan Cruyff and we talked about it, that if we were able to add the values ​​of the athlete to a good academic training, we could have people with a lot of capacity in the labor market, "says the former basketball player.
«The athlete is, in general, very executive and active by nature. An interest in learning can be carried into his new life, "adds Ostolaza.
Limited resources
PROAD has a team of more than 20 professionals to deal with 4,900 high-level athletes and almost 750 high-performance athletes, not only during their retirement, but also to "reconcile their sports career with quality academic training," they assure from the CSD.
Even so, the resources available to the athlete's aid offices are limited and counseling associations for ex-athletes proliferate. 'The system remains precarious. It is not that the offices do not work well, it is that they cannot cover the need that exists ", points out Ostolaza.
"It is a problem of philosophy, sport is not given the importance it really has. Here we are for the photo the day you win and forgetting when you retire, "says Martínez in comparison with the model in the United States and its university sports system as a quarry in professional leagues.

www.informacion.es
Digsmak is a news publisher with over 12 years of reporting experiance; and have published in many industry leading publications and news sites.