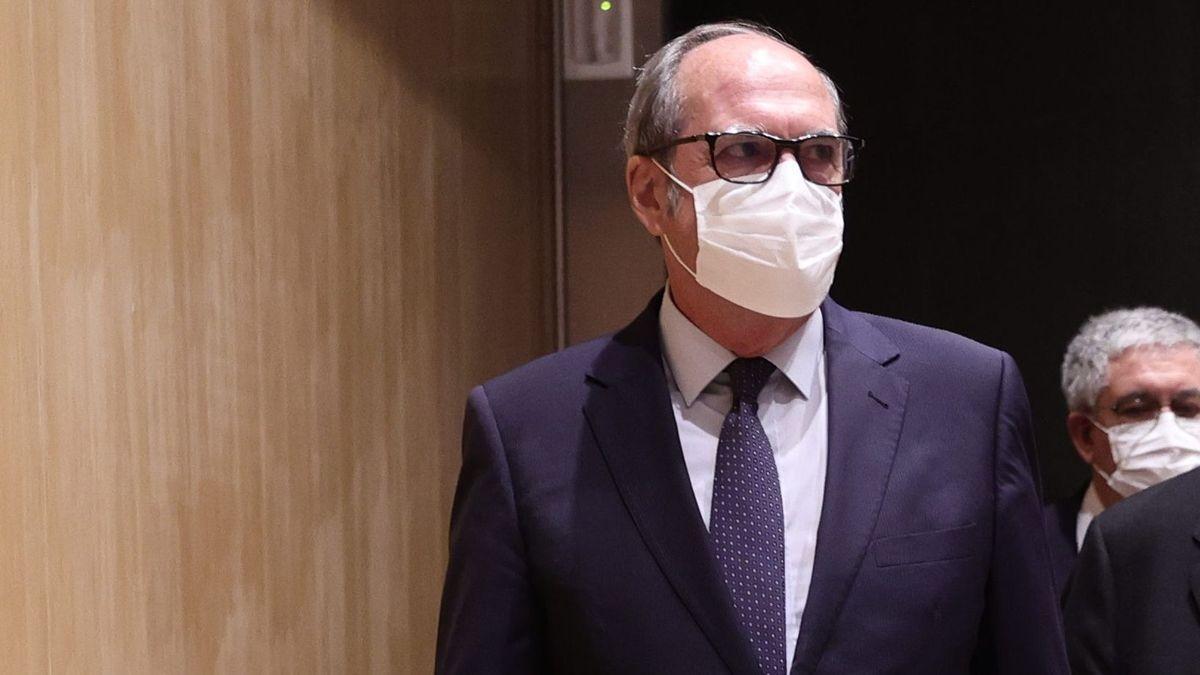 Ángel Gabilondo has promised his position as Ombudsman this Thursday in Congress, after being elected this week by the Cortes, and in his first speech as head of the Institution he has committed to those who are "in a distressing situation" or of "inequality".
The event was held in the room known as 'of the Lost Steps' of the Lower House and has been chaired by the President of Congress, Meritxell Batet and her Senate counterpart, Ander Gil, as well as by members of the tables of both chambers and by six ministers, the heads of the Presidency, Foreign Affairs, Justice, Defense, Interior, Industry and Social Rights.
In his first speech as Ombudsman, Gabilondo thanked the parliamentary groups that have proposed his candidacy, as well as the support received in Congress and Senate for his election and has had a special mention to all those who have held this position before that he, addressing especially to Soledad Becerril, Ombudsman until 2017 and who was present at the event.
In the same way, he has addressed the, until this Thursday, the acting Ombudsman, Francisco Fernández Marugán, and his first deputy, Concepción Ferrer, for the last four years of work. "Your suggestions will be precise and precise", has recognized the new head of the Institution.
In his opinion, an Ombudsman cannot be someone "isolated, locked in his opinions", but rather someone with a preference for "attending", "responding" and "almost talking" about the "interests and suggestions" of citizens as far as to "your rights" and "freedoms". "We have to respond to those who feel aggrieved," he recalled, before pointing out that those who come to the Institution do not do so "with lawsuits and litigation," but with "complaints and demands."
Protection of human rights
In this sense, Gabilondo has committed to working with "dignity" and "equanimity", in addition to "rigor", "efficiency" and "independence" in a position "important" for the "strengthening of democracy" and "rule of law" in favor of "good administration, protection of human rights."
"The defense of rights, so many times attacked, it is a decisive task today ", Gabilondo has pointed out, before also showing his "commitment" to those "for one reason or another are in a difficult situation or are victims of inequality", "exclusion", "injustices" or "violence".
The president of the Congress also intervened in the act, to vindicate the political figure of the new Ombudsman.
The politician of dialogue
As explained by Batet, many highlight Gabilondo's skills as an intellectual and his "capacities of listening, reflection, dialogue, reasoning, intervention in public, influence and decision ", associated with his previous career as an academic. However, she has highlighted her work as a "politician of dialogue and agreement, reasoning and common projects" and "distancing herself from the dynamics of confrontation and polarization" which, according to the President of Congress, "are the risk more current and more dangerous "for democracy.
"Ángel Gabilondo is the best example of what our politics and our democratic institutions need: the contribution and involvement, the personal commitment of delivery and service carried out from the professional and academic to prestige, value and dignify political work and each of the responsibilities you have assumed"Batet added.

www.informacion.es
Eddie is an Australian news reporter with over 9 years in the industry and has published on Forbes and tech crunch.