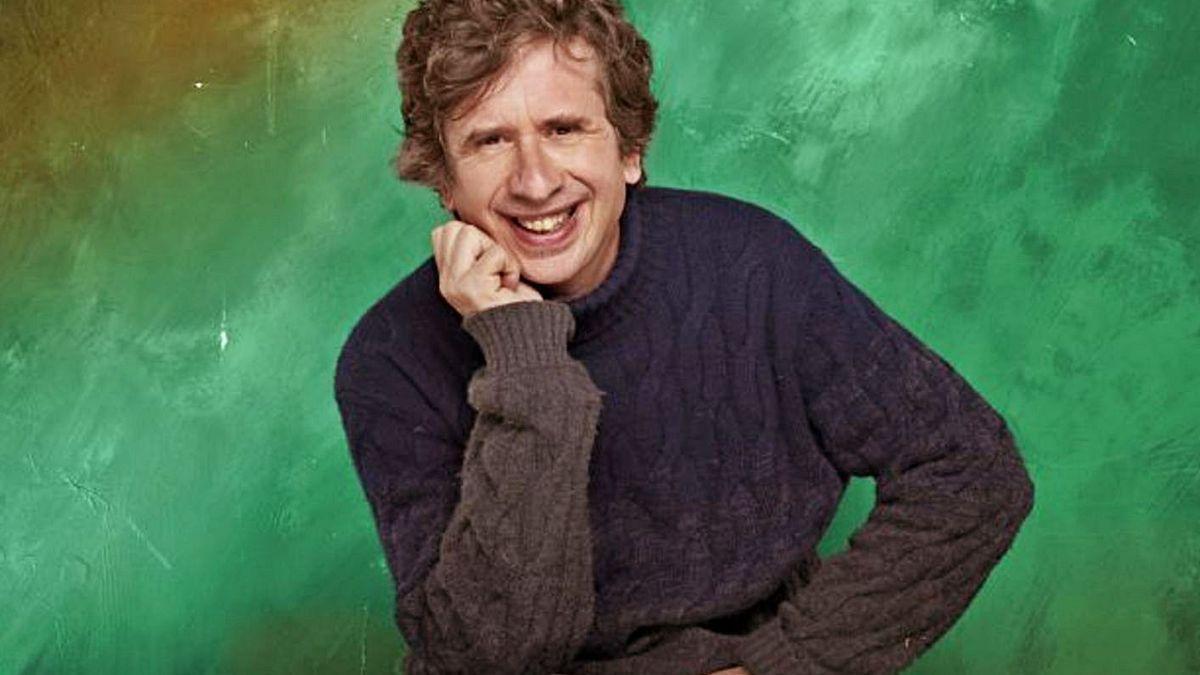 The Caravaca Theater Week, in Murcia, continues its course and this Friday the play 'Los mojigatos', starring Gabino Diego and Carmen Barrantes, arrives in the town. In it, a woman and a man, with nine years of good relationship and 14 months of sexual drought, try to find a way out of their problem with the collaboration of the public. Where are the red lines of the new seduction? How to replace old expired codes without becoming 'prudish'? Gabino diego talk with La Opinion de Murcia before tonight's performance on the tables of the Plaza de Toros de Caravaca.
-He arrives in Caravaca with a comedy that has a drama behind it. A question that all good comedy must have …
-The foundation is a comedy, people are going to laugh, but behind it there is a problem. They have decided to rent a theater, in this case in Caravaca de la Cruz, to tell the public about their problem. They have been in a sexual drought for fourteen months, they hope that the public can help them, but, as the show goes on, we realize that this couple has this problem because of something more serious, and we discover it as the show goes on.
-What is the fundamental problem that has caused this conflict in the couple?
-It cannot be told, but it is true that it is true that the originality of this function is that we use the public as a therapist, and at the same time the public sees us arguing. They are a couple who love each other madly, but who have this problem. The foundation talks about all the issues that can arise within a couple, even the 'mitu' or the abuse that someone may have had in their childhood. The show talks about strong things, and also a little about those couples who are lost.
-How does the public collaborate in this function?
-The public listens and at times they are asked for help. Sometimes the audience participates, but usually they are shy and listen. Sometimes it has been very funny because they have even thrown us a condom.
-Adapted and directed by Magüi Mira, it is an intelligent text that accurately portrays many couples …
-The couples will feel identified. It is a very intelligent text that from a humor perspective touches on very serious issues.
-Where are the red lines of the new seduction?
-In the end, the most important thing is that couples love each other, that there is love and, above all, that they talk. In a relationship, everything is allowed as long as the two people agree. That is the debate in this role, what is allowed and what is not. I believe that as long as there is love and understanding, everything can be fine.
-Do you share the stage with Carmen Barrantes, how is working with her?
-It has been wonderful, she is a fantastic and very versatile actress who has been nominated several times for the Max awards. In addition, Magüi Mira has included musical and dance moments in this show. Because this couple is supposed to have been going to ballroom dancing a lot, so it was another new experience. I was delighted that Magüi directed me, she is a great professional …
-In addition, it is a function that has penetrated the public wherever it has gone …
-It is very important that the show reaches the audience with a message. You go to the theater to ask yourself questions, it is very important to leave the theater and that what you have seen has impacted you and provokes a debate, that is what this function has. The function does not leave you indifferent and where very good acting works are seen and it is a pleasure for any actor.
-He has done, cinema, television, theater … What genre would he choose?
-I am fortunate to have made very important films, that each year that pass they take more ground, such as Amanece que es no poco, El viaje a nada or ¡Ay Carmela !. I have been very lucky to work on very good films. I think that what actors like is to play, above all, good characters. Right now I'm more focused on theater and I admit that I really enjoy doing it. I love being able to return to Caravaca, where I was already with Una noche con Gabino and I have a very nice experience of that performance.

www.informacion.es
Eddie is an Australian news reporter with over 9 years in the industry and has published on Forbes and tech crunch.