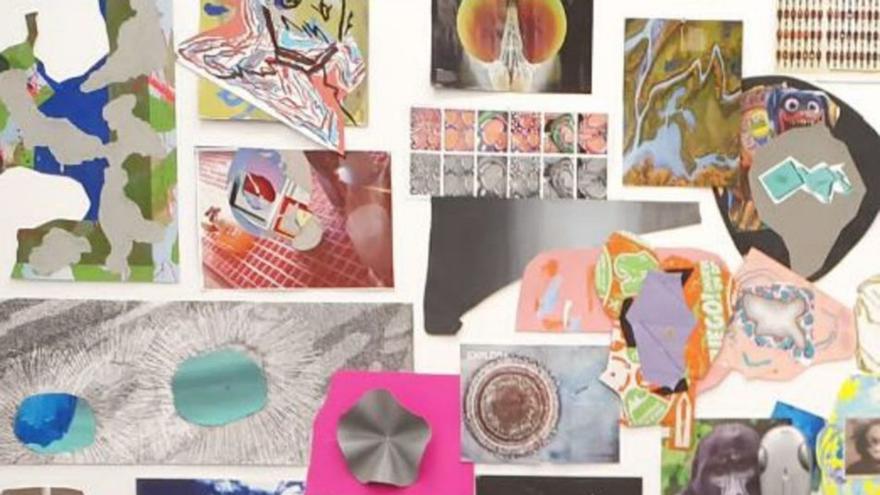 The fault was the gallery owner Carme Cazaña. Begoña M. Deltell had managed Espiral Centro de Arte for a decade, with a concept without borders in everything related to creation. But in 2000 it closed its doors and Cazaña, who had just finished Galería 11, convinced her to open a room together. In the end, she left the project and Deltell started that path alone. Aural opened its doors on December 1, 2001 on Calle Churruca in Alicante as one of the city's great bets for emerging contemporary art.
Two decades have passed from that exhibition with some very young Susana Guerrero and Ignacio Chillón, more than a hundred artists and a fruitful but hard journey that has earned him the respect of the sector at the national level. In the middle, change of premises in 2009 to move to the heart of the city, in an old palace on Calle Labradores, and jump to Madrid in 2019 to open an Aural headquarters in Chueca, «with a clear vocation to increase visibility of the work of artists nationwide ", he assures. And keeping the premises of Alicante despite the loneliness of being practically the only art gallery in the city.
«My idea – points out Begoña M. Deltell – was to bet on the city, open a channel of projects that would visualize the work of young artists, with a special interest in women, and with an idea of ​​intergenerational relationships between them, artists with a long history emerging ».
This is how it has continued throughout these 20 years. And some artists have been fundamental to it. Luis Gordillo is one of them, with whom he began working in 2005 and with whom he inaugurated Aural Madrid. Another is Fernando Sinaga, who closed the gallery in Churruca in 2007 and then has exhibited several times. The same is Anna Bella Geiger, Ángeles Marco or Concha Jerez. "They have been our masters until today," he says. In addition to Javier Vallhonrat, Pep Agut or Maldonado. And alternating, artists that he has followed from a very young age, such as Juan José Martín Andrés, Judith Egger or Alicante such as Jesús Rivera, Susana Guerrero or Aurelio Ayela.
"Working with young artists is a huge effort, but for me it was essential to create a platform to make their work visible and that dialogue with artists of another level and age."
A new dimension
And Madrid arrived in 2009 with Gordillo and Juana de Aizpuru as godmother. "A provincial gallery in Madrid with one of the most international artists", highlights Deltell. «It was a step that had to be taken sooner or later; We had the majority of clients in Madrid, but it was a huge risk not only economically but also mentally and physically ". However, "it was fundamental because the artists saw another dimension of the gallery and could get to exhibit in Madrid".
There they have received a visit from the former Minister of Culture, José Manuel Rodríguez Uribes; from the director of Museo Reina Sofía, Manuel Borja-Villel, or from the director of ARCO, a fair in which Aural began to participate from Alicante in 2014.
Closing the Labradores gallery was not an option, despite the fact that the visits he has in Madrid "we have here in a month." "Collectors we met in Madrid have come to Alicante and at the same time they know the city and leave delighted."
You can, he says, the responsibility. «I couldn't do it because there is a responsibility, a commitment to myself because it is my life project; of commitment with the artists that he could not abandon and leave them without a gallery, and also with the citizens and the city. I have always tried to fight to ensure that this city has a dynamic and an attention to contemporary art to make it accessible to citizens.
He believes that Alicante has many possibilities and regrets that there are no more galleries. He also misses the private initiative. But that is another story. "The question is to keep working and do things well."

www.informacion.es
Eddie is an Australian news reporter with over 9 years in the industry and has published on Forbes and tech crunch.