PBut the last thing Gaizka Garitano did as coach of Athletic Club de Bilbao was say how happy he was. When the final whistle sounded, he hugged assistant Paxti Ferreira, put his arm around Yuri Berchiche and escaped from the cold and rain towards the San Mamés tunnel under Pichichi's bust. Iker Muniain's goal in the 25th minute and Óscar de Marcos's last-minute clearance from the goal line had been enough to match his best winning streak, one, defeating Elche and overcoming another ultimatum. Or so they thought. In dry, the manager was asked how great the relief was. "Collectively, total," he replied. "Personally, what I want is for Athletic to always win, whether they are here or not."
Garitano knew that he might not be there for much longer, but even he probably thought it would be a bit longer and everyone else too. "We are constantly playing 'finals'; we knew what we were playing for, "De Marcos said. When they left the stadium still in their uniform, the players thought it was all for one more week, but they had barely had time to get home and shower when the news broke. Less than two hours after the full day, 10 minutes after the majority of the board members were informed, Athletic announced a "substitution". A brief statement as bland, courteous and cold as a hit man, put an end to Garitano's time. It was 5.41 pm. At 10:27 p.m. they announced his replacement: Marcelino García Toral.
"This is a sad day," said midfielder Dani Garcia. "The men who leave are born workers who feel athletic like nobody else. One day all your work and everything you have given Athletic will be recognized and appreciated ".
"We represent something more than football: a people," Garitano said Sunday. People like him. He never played a league game with Athletic, but it was not because he wanted to try. Born in Derio, nine kilometers from Bilbao, he passed through Lezama, where the cows see generations of Athletic players grow and although his only appearance was as a substitute against Sampdoria, his return was written. Garitano studied journalism (nobody is perfect), he is a soccer fan who travels to games for fun not just for work, and he is an enthusiast berstolari, a kind of improvised Basque street poet. He spent almost his entire career in the Basque Country -14 of his 16 years as a player- and in almost the entire Basque Country: Athletic, Eibar, Real Sociedad and Alavés. His is a Basque family, eight Basque surnames dating back four generations (Garitano, Aguirre, Urkizu, Asla, Zubikarai, Madariaga, Garraminia and Arteche) and a football family as well, dating back almost to now.
In 2006 Gaizka's father, Ángel Garitano, came to Athletic as an assistant coach on a rescue mission. They had only won once in 13 games and were in the relegation zone; falling for the first time was a real possibility. Twelve years later, Gaizka arrived as coach, coming from the 'B' team of the club he went to after Eibar. They had won only once in 14 games and were in the relegation zone, the risk of a first relegation again was worryingly real. Athletic was 18th. At the end of the season only the crossbar prevented them from getting a European position. Last season he reached the Copa del Rey final, a first for Atlético-Real. And this season they are ninth, closer to Europe than to the relegation zone.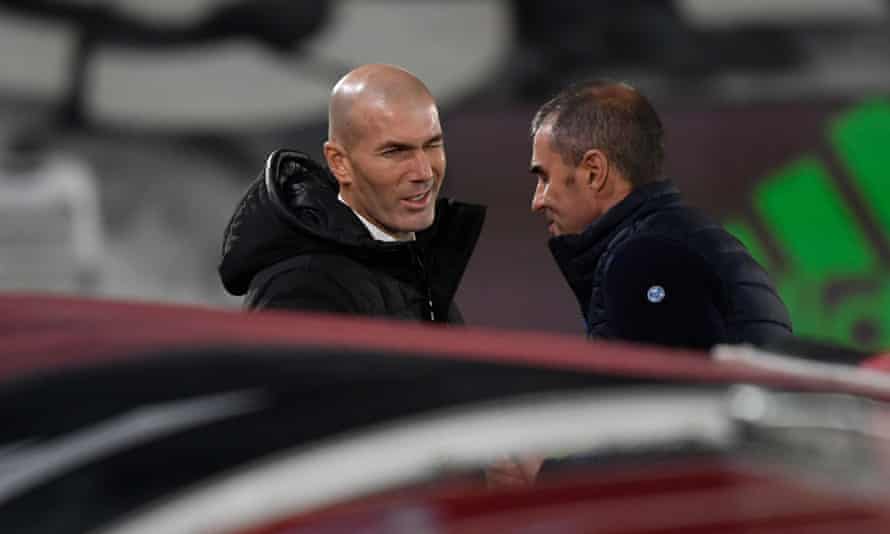 All this in the club that no longer has Aritz Aduriz, where Raúl García is now 34 years old and has a hard time on his knees, and that cannot sign players. Álex Berenguer was the only arrival in the summer, limited by a policy that no one questions, least of all Garitano. In 90 games as a manager, he had won 38 and lost 29, far from the last three to be fired with the season underway: Eduardo Berrizzo, Félix Sarriugarte and José Luis Mendilibar were all in the relegation zone.
In the end, however, the surprise was not so much that Garitano was fired, but when and how he was fired, the timing due both to what was happening in the boardroom and on the field, which was not particularly pretty. There was a sense of decline, some decline, and growing opposition to a coach accused of refusing to change. If Garitano had spoken before the Athletic style -direct, aggressive, strong- in an empty San Mamés that did not always appear. It had been a bit boring. His detractors said he had allowed the players to get too comfortable (in a familiar and often easy lament of boardrooms and bleachers everywhere). He had stuck to the old guard, not attracting the younger players. Iago Herrerín and Unai Núñez wanted to go. Ibai Gomez, who last night tweeted "You may not believe it, but I wish you the best Gaizka", has not played. Iñigo Córdoba has started only once, Asier Villalibre six times.
His firing had been coming so long that it had started to look like it wouldn't come at all. Even less on a day in which they really won, the first day of a new year. All those times it was postponed and now Its on? But the pressure mounted, and eventually maybe something would give way, though not at the expected time. On Sunday Garitano suggested not without reason that the tension, the fact that "it seems that there are 'finals' every day" and "the players know that they have to win no matter what happens", may explain some of the lost opportunities, the the way they tie, the lack of fluidity with the ball. But while every two weeks it seemed that Athletic played for Garitano's future, every two weeks they won.
Somehow that final step was never taken, the inevitable was delayed indefinitely. It goes back to week three, when the talks with Marcelino began. Defeated 1-0 by Cádiz and then Alavés, they beat Levante 2-0. Defeated by Osasuna, he defeated Sevilla. They lost 2-1 in Valladolid, the last one at that time, and then four passed to Betis. They lost 2-0 to Celta but in the next five games they drew at Getafe, Valencia and Villarreal and beat Huesca. Even the defeat at Real Madrid, a last minute save from Thibaut Courtois denying them, was nothing bad. Perhaps they had come out the other side?
Maybe not. In both the public and private spheres, opposition had been growing. Aitor Elizegi, the president, resisted. So did Rafael Alkorta, the sports director. They fought Garitano's corner, but Elzegi is a weak president, increasingly isolated. In the context of criticism of Garitano and his team, Elizegi's budget was rejected at the assembly of members. It was time to "be self-critical, reflect and listen," said the president. Meanwhile, conversations with Marcelino continued. At first reluctant, wanting to train in Europe, he was improving. He rejected Celta, which was for Chacho Caudet, and it was available but not yet done. The defeat in last week's derby could have been the end for Garitano, surpassed by Imanol Alguacil, but it was not the time, so he got one more match. His fate was sealed, if not finalized, still less communicated.
On Sunday night, less than two hours after overcoming another ultimatum that turned out to be nothing of the kind, it was. The coach who led Athletic, his club, to a historic and unique cup final, will not get to remove them. Instead, it will be the son of a lumberjack from Asturias who finally does it. If his departure is daunting -Barcelona, ​​Atlético and Real Madrid in eight days- this is the coach who took Recreativo de Huelva and Real Zaragoza and Racing de Santander to Europe; the man who led Villarreal to a European semifinal and revived Valencia by taking them to the Champions League; current champion of the Copa del Rey. Twenty months later, Marcelino is back, with the opportunity to defend his title at the hands of Gaizka Garitano, the man who would be happy to do so.



www.theguardian.com
George is Digismak's reported cum editor with 13 years of experience in Journalism