Updated:
Save

The meeting of the couples of the leaders who participate in the NATO summit in Madrid has shown Jill Biden or Doña Letizia accompanied by two only men. They are Gauthier Destenay, husband of the Prime Minister of Luxembourg, Xavier Bettel; and Juraj Rizman, partner of the president of Slovakia, Zuzana Čaputová.
We have been able to see both of them this morning at the Royal Palace of Granja de San Ildefonso, in Segovia, together with Queen Letizia and the couples of the Heads of State and Government of Albania, Belgium, France, the United States, Latvia, Lithuania , Luxembourg, Montenegro, North Macedonia, Slovakia, Turkey, South Korea, Cyprus, Malta and Australia, as well as the wife of the Secretary General of NATO.
They have also posed in front of 'El Guernica' by Picasso, at the Reina Sofía Museum.
Gauthier Destenay, husband of the Prime Minister of Luxembourg
An image of the 2017 NATO summit went around the world. It was the photograph of the couples of the Heads of State and Heads of Government, and in it only one man appeared in the second row. It was Gauthier Destenay, a 42-year-old architect and husband of Xavier Bettel, Prime Minister of Luxembourg, who could be seen smiling among Melania Trump, Emine Erdogan or Brigitte Macron. Now, in Madrid, the image has been repeated, Destenay participates as a companion and posed with Don Felipe and Doña Letizia before the reception dinner held this Tuesday.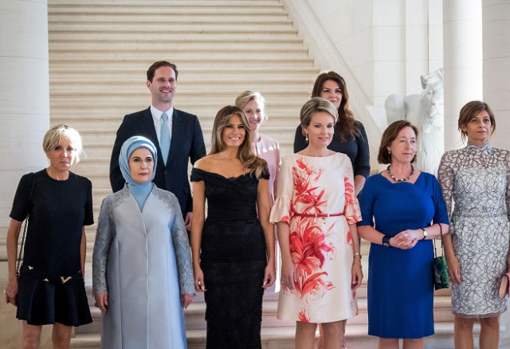 Destenay and Bettel married in 2015, just after Luxembourg legalized same-sex marriage. The ceremony was officiated by the mayor of the city of Luxembourg, Lydie Polfer. It was a way of formalizing a long relationship, they had already registered as a PAC (a figure similar to that of a Spanish de facto couple) in 2010. Thus, when Bettel became Prime Minister in 2013, they were already a very consolidated couple and their sexual orientation was not a secret.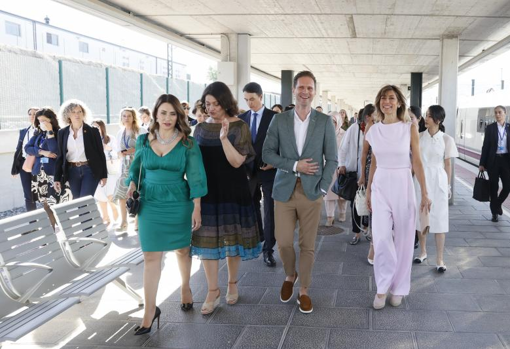 Bethel he is not the only gay prime minister in history, just the only one in charge at this time. Former Belgian Prime Minister Elio Di Rupo and former Icelandic Prime Minister Jóhanna Sigurõardóttir have spoken publicly about his sexuality.
"He asked me and I said yes. I only have one life and I don't want to hide it."Bettel explained in an interview for the Los Angeles Times. "But I wasn't the 'gay candidate.' People didn't vote for me because I'm gay or straight." In April 2017, Bettel and Destenay also made many international headlines when Pope Francis invited them, along with 26 other wives of European leaders, to Rome to celebrate the 60th anniversary of the Treaty of Rome, which founded the European Union. Some saw at the time a "powerful message" about the Vatican's position on gay rights.
In the middle of this May, Bettel published an emotional message on Instagram dedicated to her husband on the occasion of their anniversary: ​​«7 years ago today we said 'YES!' Thank you for always being by my side, both in the good times and in the most difficult. Thank you for being able to say 'YES', when in other parts of the world we wouldn't even be allowed to feel anything for each other." "If my presence can help change mentalities, so much the better," Bettel also told 'Paris Match'.
Juraj Rizman, partner of the president of Slovakia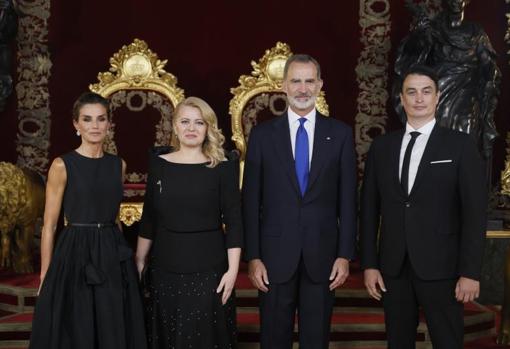 Destenay is not the only man who has accompanied the first ladies in Madrid, there is also Juraj Rizman, partner of the president of Slovakia since 2020, although they met in 2018. A year later, she assumed power and he decided to leave his job as Communications consultant for the Presidency because he considered that there could be incompatibilities between his position and his romantic relationship.



www.abc.es
George is Digismak's reported cum editor with 13 years of experience in Journalism