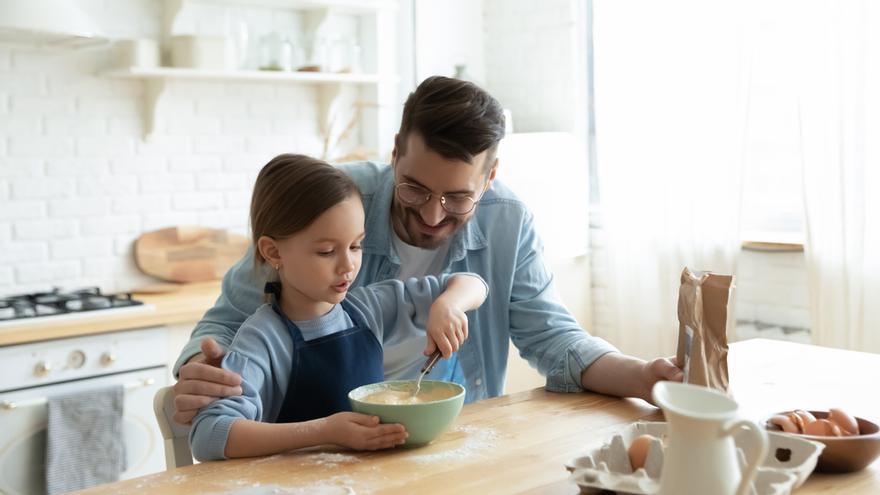 Paula is Teo's mother, a 9-year-old boy who is passionate about animals. Teo is an only child, but, before the pandemic, he spent almost every day in the company of his cousins ​​since they live nearby and used to play together in the park until they were exhausted and full of mud. Climbing a tree, playing hide-and-seek, picking flowers, or chasing a grasshopper were some of his favorite activities.
Things changed when they had to stop going to school, the parks closed and Teo began to spend more time alone, at home. Following the online classes, doing homework and watching TV began to occupy the little one's afternoons. After the first month of confinement, Paula noticed that Teo spent more and more hours in front of the computer, TV or tablet, which you use to watch videos you like on YouTube.
What activities do we pay the most attention to?
He had a hard time sitting down and concentrating on his books and he no longer suggested playing board games before dinner. Since then, Paula has set some limits at home and has tried to get Teo to leave the screens in the background to return to the activities that he used to enjoy so much: "Since now he can do extracurricular activities, he is learning to play basketball with his classmates. from school ", Paula tells us, "When they go to the park, sometimes he asks me to bring the tablet, but I have explained that this is not the time or the place for that."
Paula's concern increased again when she heard one of the videos that Teo was watching on YouTube: the audio was strange, it was going very fast. "Yes, mom, I have put it at double speed so that it goes faster and it ends sooner."
And is that, most social networks, video applications and platforms for movies and series allow the option of increasing the speed of the video so that it lasts less. It is no longer just that they want to use the screens a lot, it is that they want to do it as quickly as possible. Given this, we must reflect and talk with them.
Catherine L'Ecuyer, researcher and disseminator in the field of education, explains that these trends are dangerous for the well-being of our children. Your need for immediacy and to "have it all now", without waiting, can have several causes. On the one hand, the lack of free time or quality time with the family and, on the other hand, "that we are no longer able to bear the slowness", as Catherine says.
The world of screens is going at a different speed
This also happens to adults, that's why we must be alert and try to educate our sons and daughters the skills of attention and patience. Above all, let's try to make the three-dimensional world, the real world, more attractive to them than the virtual world.
As Paula did, it is important to encourage activities that are not related to screens and that allow them to value spending time with friends, outdoors, fostering creativity or practicing a sport that they like. The objective is to establish a balance so that, within your leisure time, not everything is the screens and their immediacy. For example, how much time do you spend reading a book with your child? Instilling small routines, such as reading, will help us to focus your attention and work on your patience. If you would like your child to spend more time reading, take a look at this article with adapted tips and recommendations.
Join them in a healthier use of technologies
In the words of the philosopher and critical thinking expert, José Carlos Ruiz: "The overstimulation to which we subject them does not leave time for rest. If we want their critical thinking to settle down, it is important to implement thought routines with them in order for them to analyze and focus their attention on the issues that surround their daily lives ".
Reducing the time they spend in front of screens does not mean that we deny them an activity, but that we control their use of these technologies. An idea that José Carlos Ruiz offers us is that, if they are going to watch a video or a series, propose a "home cinema forum", a "debate about this series" or, simply, a conversation about the characters of the video game they are playing. Playing.
As the psychiatrist told us Marian rojas in the program 'Education matters to make the smart use of technology', we cannot allow "the real world to bore our children for the amount of stimuli they receive from the technologies ".
Here are 5 ideas to increase quality family time and get them away from immediacy:
1. Establish a schedule in which mobiles and television will not be used. Just as there is a routine for sitting down to eat, you can create a routine for family play or chat.
2. Make outdoor activities and teach him games that are more enjoyed outside the home: shine, jump rope, gymkhana, ride a bike, the game of the handkerchief …
3. Read a bedtime story. A short story, a chapter in a book… it's all good to encourage your reading taste and help you relax for sleep.
4. Go back to table games: questions, riddles, mime, clay, letters, etc. A board game championship can be as fun as any console.
5. You can learn to cook an easy recipe together or decorate a piece of furniture that you have at home: involve him in everyday tasks and teach him to value the process as much as the result. The road is always more enjoyable without haste!

www.informacion.es
Eddie is an Australian news reporter with over 9 years in the industry and has published on Forbes and tech crunch.