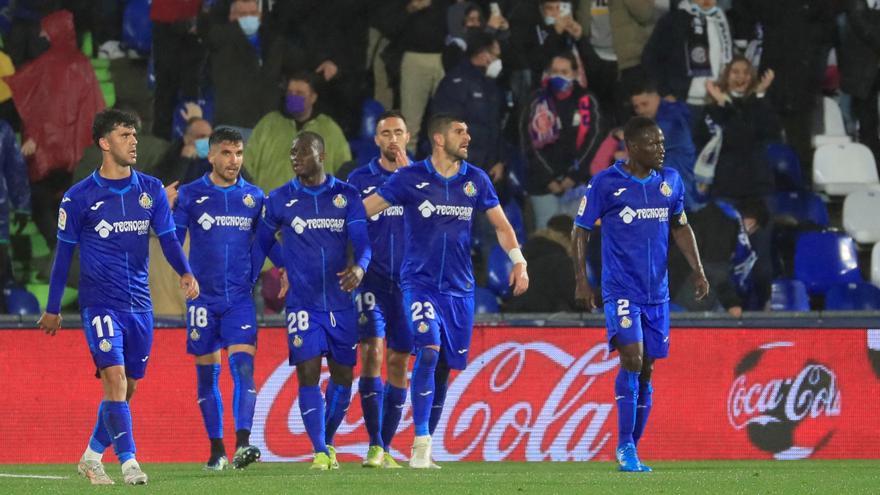 A double for Turkish international striker Enes Unal It allowed Getafe to add their first victory of the season by winning (2-1) under heavy rain against Espanyol, who scored through Sergi Gómez and suffered too much the loss of their top gunner, Raúl de Tomás.
Aware of the obligation to win due to their need, Getafe came out onto the pitch with one more march than their rival, which in the first minutes he dominated enjoying several dangerous approaches, one of them with a shot from the front by Carlos Aleñá that Diego López cleared well.
The dominance, and above all the intention, had their prize for Getafe, which at 31 minutes went ahead on the scoreboard. It was after a center from the Uruguayan Damián Suárez from the right that, after a rebound, Koffi picked up to yield with his chest to Enes Unal, who the ball was placed to make a Chilean and pass Diego López.
The joy did not last long for the Madrid team because six minutes later Espanyol equaled the contest. Adrián Embarba bounced a corner from the right, Uruguayan center-back Leandro Cabrera headed a ball that crashed into the crossbar and the rebound reached him. Sergi Gómez, who scored with a shot with his left leg.
That goal hit Getafe like a blow, which before the break was about to regret the same, this time after a gallop from Embarba, who, in hand-to-hand, launched a low shot that David Soria successfully cleared.
The second half started as the first ended, with Espanyol dominating the game and taking the initiative after the downturn experienced by Getafe, which, despite being experiencing its worst moment, managed to score the second goal after a genius from Carlos Aleñá, who put a ball bypass when the goal was unchecked. Enes Unal, who on the run, and behind the defense, finished off a goal with his right leg.
Espanyol insistently sought a draw but was overly accused by the absence of its most decisive player, Raúl de Tomás, who scored six goals this season and was unable to play due to suspension. Loren Morón and the Belgian Landry Dimata were in charge of leading the Catalan team's attack, but neither of them was able to overcome the Azulona defense, who in the final moments threw ex officio to clear the balls that came to your area.
Datasheet:
2 – Getafe: David Soria; Nyom (Florentino Luis, m.81), Djené, Mitrovic, Koffi (Jonathan Silva, m.64); Damián Suárez, Arambarri, Maksimovic, Aleñá (Cuenca, m.81); Enes Unal (Mata, m.77) and Poveda.
1 – Spanish: Diego López; Vidal, Sergi Gómez, Cabrera, Pedrosa; Morlanes (Keidi Baré, m.72), Darder (Loren, m.46); Melamed (Puado, m.63), Melendo (Yangel Herrera, m.46), Embarba (Wu Lei, m.89) and Dimata.
Goals: 1-0: M.31 Enes Unal; 1-1: M.37 Sergi Gómez; 2-1: M.55 Enes Unal.
Referee: Alejandro Muñiz Ruiz (Galician Committee). He admonished Mitrovic (12), Enes Unal (20), Djené (62), Maksimovic (65), Damián Suárez (92) and Mata (95), from Getafe; and Darder (27), Puado (69), Pedrosa (88) and Baré (93), from Espanyol.
Incidents: Match corresponding to matchday 12 of the Santander League, played at the Alfonso Pérez de Getafe Coliseum (Madrid) before 4,721 spectators.

www.informacion.es
Eddie is an Australian news reporter with over 9 years in the industry and has published on Forbes and tech crunch.