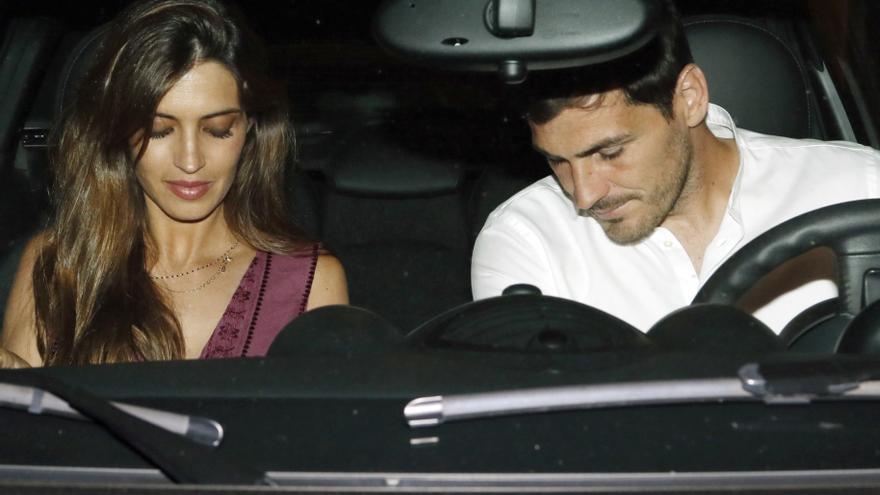 When we lived the best afternoons of our lives, we did not know that we were living the best afternoons of our lives. And now that we have discovered it, we only have the sad gymnastics of memory. Like a treasure map that burns in our hands. Like getting out of the pool knowing that you have not been in the pool any longer. That there will be no more bathrooms, that we consider summer to be closed, that love affairs will already be autumn and cardigan, coffee and petisú, notes, keyboards and horns at traffic lights. Stepping on wet dry leaves after the rain. Do you remember your mother telling you "she's going to give you an air" when you pouted? Time is that now for me, a voice that scolds me when I do cute things, that forces me to be serious, sober and inconsequential. I'm getting older and even if it's time to put my hair, dye my beard, and eat broccoli three times a week, I'll always be older. And the bars will pass as the kisses did and the kisses will pass as the little parties did in the square. From bollycao at recess to vermouth on Sundays there is only one step. The problem is that this step separates the cliff from the abyss.
I want to grow old with good drinking and an acceptable erection, with my library intact, with curiosity about everything, with my teeth and this leisurely ferocity that I have been cultivating for years. I want to arrive and stay on the dark landing like someone who enters, after a long journey, home. Raising the blinds, opening the windows and doors, unpacking, taking a shower, laying on the couch with a cold beer in hand. Let the hot afternoon wind pinch the cheeks of my house. That is what I aspire to, and little else. To grunt from time to time, to laugh with José Mota, to share jokes on WhatsApp. I don't want to give myself so much importance. I've been surrounded by chiefs all my life, now I want to dance at the campfire with the Indians.
No one can stop you from freaking out, but freaking out isn't necessarily a good thing. Life is a fragile little thing, like the little cups in which my aunt Antoñita served her coffee. You took it by the handle, brought it to your mouth, and thought they were going to explode in the air at any moment. I read so many people turning their lives into a kind of Legends of Passion, with electric scooters instead of horses, with self-help phrases on Instagram instead of rifles. Without Julia Ormond. Without her hazelnut look dipped in honey. Those things. Those overstated adventures. Go out of your way What a dangerous verb. Believe yourself the protagonist of all the evils and all the goods that our society treasures. As if chance or clumsiness didn't really mark our path. I just want a mirror where I can look at myself without my face drooping with shame. And finally understand what my grandmother said: "If I had a borrowed mouth." To say everything that maturity and time have taught me not to say. Neither cowardice nor fear silenced her, but decorum, respect, and that wild and hers notion of balance did. That everything had its time. That everyone had their space. In the family and on the block. In the neighborhood and in the whole city. That is why he asked for a mouth, to say what his mouth, out of wisdom, kept silent.
Marriages don't break up; marriages, like the Nesquik, dissolve. The divorce of Íker and Sara is a bit like the divorce of all of us. Not even the World Cup we won is safe from time, from the path of the days. The both of Iniesta and the kiss of Casillas. All goalkeepers dream of scoring a goal. In the absence of goals, we will always have kisses. Heartbreak is a ball that the barrier repels. The barrier is this cold existence. A wall against joy. What if life were an oops and not a goal? What if the important thing was not to win, but to lose by receiving fewer goals than expected?

www.informacion.es
Eddie is an Australian news reporter with over 9 years in the industry and has published on Forbes and tech crunch.