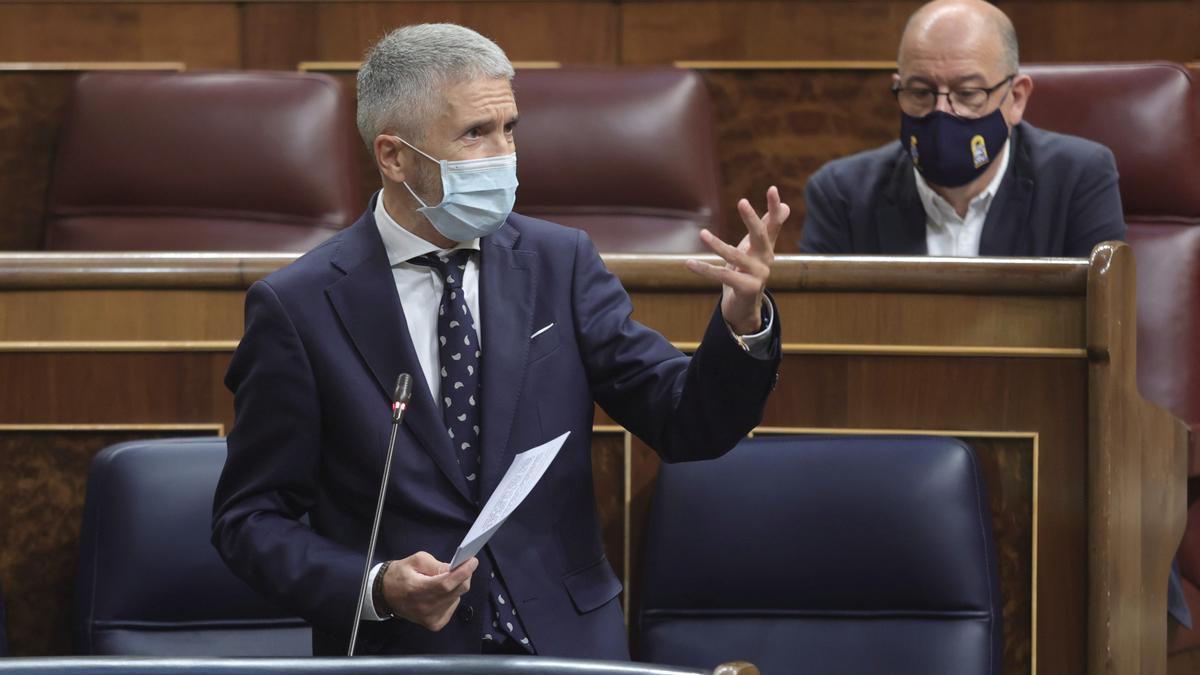 The Minister of the Interior, Fernando Grande-Marlaska, and the Catalan Minister of the Interior, Joan Ignasi Elena, have met for the first time in a meeting in which They have talked about expanding the Mossos staff, an issue that both departments have been working on "for months."
The meeting was held in Madrid one day after the dialogue table on Catalonia and after the violent altercations in front of the National Police Headquarters in Barcelona on the day of the Diada.
Sources from both departments have explained to Efe that the meeting has consisted of "a first contact" after the inauguration of Minister Elena, and has aimed to "maintain the high levels" of coordination and collaboration that preside over relations between the Ministry and the Conselleria as well as the one between the Mossos and the National Police and the Civil Guard.
The meeting "has been developed in a cordial and constructive tone"and have agreed to hold an upcoming Security Meeting to continue addressing issues of common concern.
From the Consellería they have pointed out to Efe that the meeting has dealt with the option of allowing early retirement to the Mossos and expanding the staff of the autonomous police.
However, sources from the Ministry specify that the extension of the Mossos d'Esquadra staff "has been under study for months" and that, in fact, there is a mixed commission in this regard between the Generalitat and the department of Grande Marlaska that is already working on this issue "from a technical point of view".
In the meeting, in addition, Elena has raised the transfer of powers to rural agents, although from the Interior wants to make it clear that it is a matter that "is not and will not be on the table."
Nor will the alleged transfer of the premises of the Higher Police Headquarters in Barcelona, ​​located in Via Laietana, a matter that Interior had already advanced that was not going to enter into debate.
A transfer that ERC and JxCat defend, as both parties committed themselves in their coalition pact to form the Government to convert the Superior Police Headquarters of Vía Laietana into a center for the interpretation of memory and denunciation of the Franco regime.
Precisely, at the end of the independence demonstration last Saturday, celebration of the Diada, a group of people -the Mossos arrested two individuals- threw objects, paint, smoke cans, fences and emptied a fire extinguisher against the agents who were guarding the headquarters of this police unit.
Police unions such as the UFP or the SUP immediately condemned the incidents and criticized the government's lukewarmness, while from the Government, the Minister of the Interior himself, described the altercations as "very little relevant" from the point of view of a demonstration of these characteristics and in comparison with those of other times.

www.informacion.es
Eddie is an Australian news reporter with over 9 years in the industry and has published on Forbes and tech crunch.